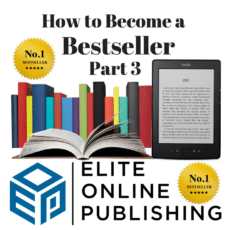 This week's edition of how to create a bestseller focusses on the professional services you may want to employ when taking on writing and publishing a bestseller.
There are a few questions to ask yourself when you begin the process of writing a book aside from your purpose and target market. As we said last week, your purpose for writing the book directs your content and promotion. Your purpose along with certain other factors will help you determine what professional services you will need to employ.
How much time do you have?
What skills do you have in writing?
How professional and polished do you want to appear?