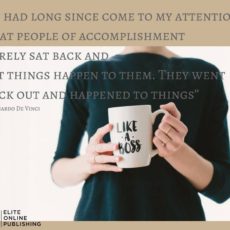 Books are amazing sales tools!
Here we'll touch on three ways to make money from writing a book. However, there are literally hundreds!  
1. A book can draw in clients –
This work especially well with B2B services, like marketing or advertising, a book is a huge asset in drawing and closing clients. In her past life with her an online marketing, company, Jenn used her books to draw in and close clients. When she walked into a room to pitch a CMO, she would bring copies of her book with her to reinforce all the points she makes. It's 10 times better than a brochure or anything else you could leave.