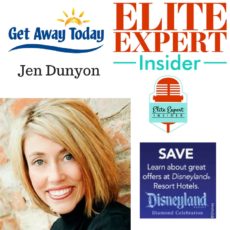 How to Save Money on Disney Vacations – Get Away Today!
Melanie Johnson and Jenn Foster talk with Jen Dunyon of Get Away Today Vacations.
Since 1990, Get Away Today has helped more than 2 million people enjoy vacations to Disneyland® and beyond. Almost like magic, we've become one of the world's leading providers of Disney vacations, family vacations, discount vacation packages, and adventure vacations. But it's really not magic.