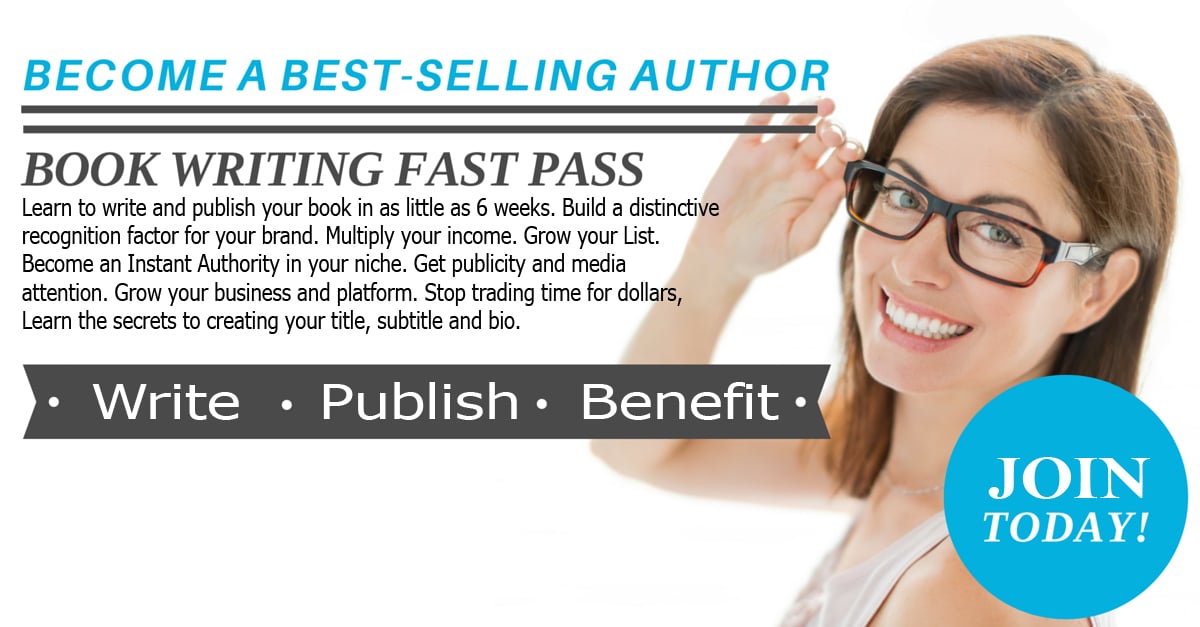 Learn How to…. Write & Publish a #1 Bestselling Book with our Digital Training Course.
Become a Bestselling Author by…
Learning the 5 steps of Book Publishing
1. BLUEPRINT
Get clear on your book's purpose
How to hook your target audience with the right message, and create a winning title and subtitle that compels your audience to BUY YOUR BOOK!
Come up with a great book title, subtitle and description that attracts attention and buyers!
How to create a BEAUTIFUL BOOK COVER design
2.  BOOK
A great book CAN be written in days, not weeks or months!
You don't have to be a writer to be a successful author because you can use free tools to "execute" your book or repurpose existing content you already have…some of our successful authors create their content in a half day!
3. BROADCAST
Publish your book everywhere that books are sold, in stores and online
Discover the best price to sell your books so you make the most money and sell the most books
4. BOOST
The "secret BOOST" you need so you or your clients can go live and hit #1 in as little as a day every time!
12 ways to PROMOTE your book, build your list and get your book sold
How to rebrand and re-launch your book as an audiobook, podcast and more!
5. BENEFIT
12 ways to market and profit from your book and how to build a business and following from your book
How to Sell Your Books, Products and Services from the Stage
10 different Ways to Monetize With Your Book including book launches, consulting, re-launches and more