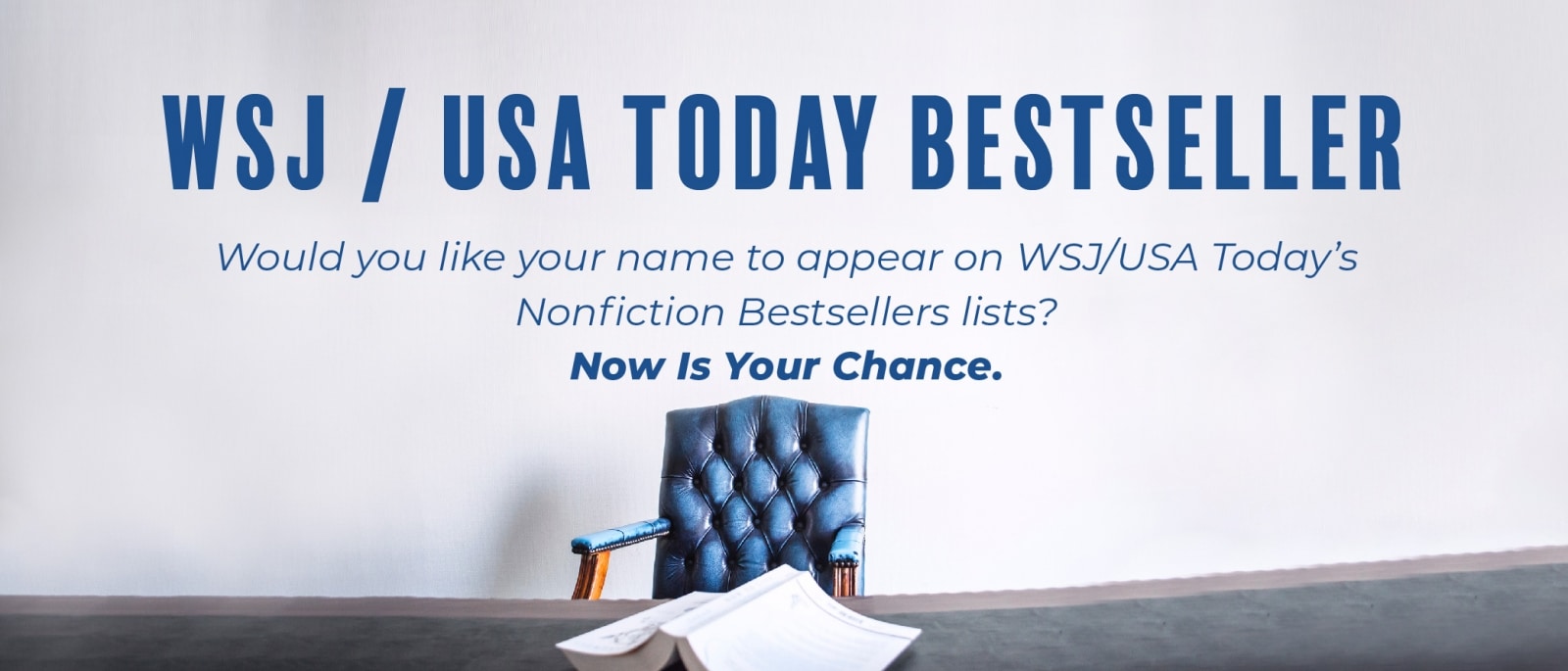 The fact is… having a Wall Street Journal or USA Today Bestseller can greatly enhance your career.
Elite Online Publishing is proud to offer the marketing service to become a WSJ/USA Today bestseller to clients that have the right book, with the right topic, and are willing to invest in their book and themselves to hit the WSJ/USA Today bestsellers list.
The publishing industry and society still shows great deference to these lists, hitting them significantly impacts all areas of your business and career.
If you're a nonfiction author, and particularly if you write business books, it means more speaking gigs, higher consulting rates, higher visibility, and an enhanced reputation.
It also means more sales. If your book is a bestseller, it all of a sudden gets more face time on bookstore shelves and other promotions. It's a self-feeding system.
It also means more appearances in the media. WSJ/USA Today bestsellers get phone calls and emails from the media.
And let's face it: it matters because it's pretty damn cool to be a Wall Street Journal and USA Today bestselling author.