We are excited to announce the new book by
Sablethorne,
Sablethorne Tattoo Flash: Modern Tattoo Art (Book 3).
TODAY ONLY, the Kindle ebook is only $2.99. Head over to Amazon and order your copy for yourself or a friend! Hurry before it returns to the regular price.
Share this link: https://geni.us/sablethornebook3 
International link: https://evolvepreneur.club/show-book/B0BQKSQYJZ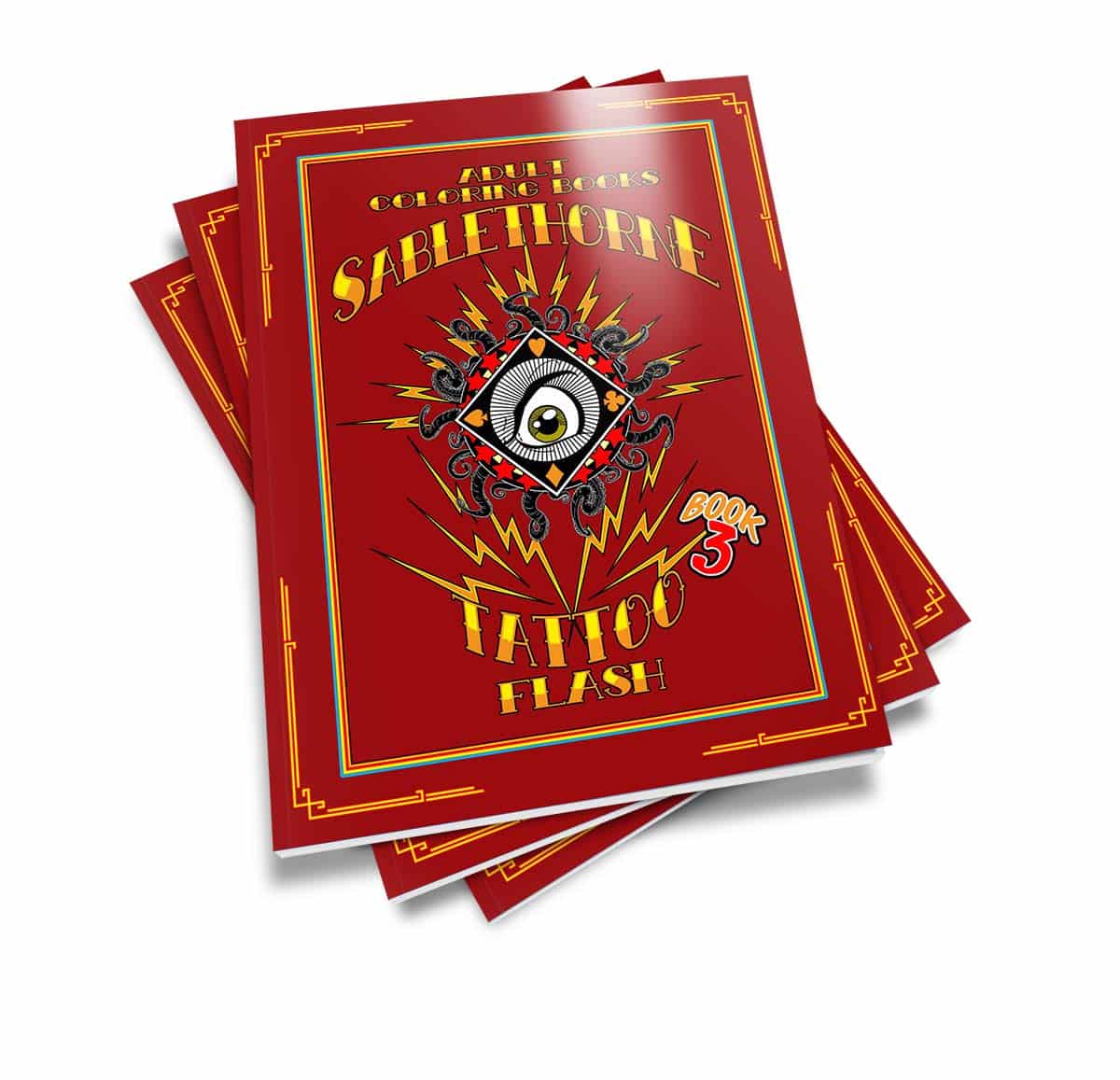 ABOUT THE BOOK
Amaze your friends and show off your artistic side with Sablethorne Tattoo Flash: Modern Tattoo Art! 
With over 170 pages of modern tattoo designs, you can discover your hidden style and show off your creative side. Seduce, shape, and evoke an emotional response with your own KNOCKOUT TATTOO FLASH from Sablethorne. Plum aquatic depths with Sultry Mermaids as they cavort with Denizens of the deep, ride to dizzying heights of the atmosphere with Rocket Girls as they roar into battle against Insidious Alien Hordes, and feel your pulse pound as Glamorous Pinups dance through your imagination! The possibilities are endless in this ultimate, dynamic adult art book filled with Traditional and New School tattoo flash designs. 
Be the magic, not the illusion! Flip through the pages to get inspired with the Sablethorne Tattoo Flash art book and enjoy bonus materials, including a poster from the best-selling Sablethorne Book 1!
With Sablethorne, the ordinary becomes extraordinary!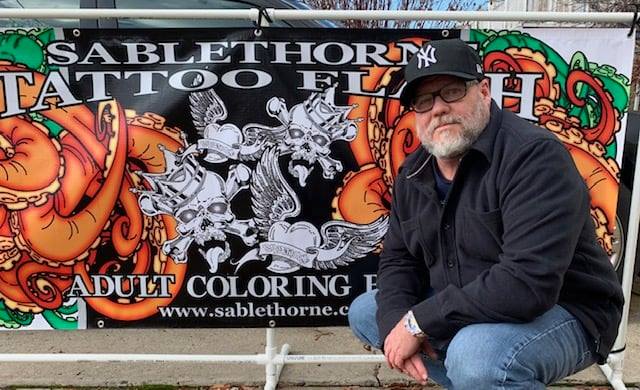 ABOUT THE AUTHOR
A lifetime love of art, illustration, and design has been the motivating factor in Sterling Nelson's life.  Beginning in high school where he was a member of the VICA club becoming their parliamentarian.  He received the Sterling Scholar award for vocational education (print and design).  He was a member of the debate team and went to state three times in extemporaneous speaking.  Sterling attended Utah State University in their art program.  He is a graduate of Al Collins School of Design in Tempe, Arizona.  He has also received a certificate in the one-year design program from Eagle Gate College in Murray, Utah.
For over thirty years Sterling has been honing and expanding his artistic skills in order to bring mind-blowing illustrations to the public.  With tattoo flash (images) he has found the perfect niche for the black-and-white line art that has always been his favorite form of artistic expression.  The stunning and dynamic art seen in his body of work will enliven and turn on the creative juices of people from all walks of life. 
Sterling lives in Utah with his two wonderful children where he is obsessed with his artwork and is, unfortunately, one of the millions of Americans that binge watches television shows to absurdity.  To get a free printable poster, check out the website or visit Sablethorne Adult Tattoo Coloring Books on Facebook, or Twitter.
Facebook.com/adulttattoocoloringbooks
Website: Sablethorne.com
Click Here to get your copy for only $2.99 today.
Watch the Video Trailer

It would be a super extra favor to the author if you had the time to write a review of the book on Amazon. We will look for feedback on what you thought about the book and the biggest benefit you received from the book.
Click Here to leave a review.
Publish with elite by filling out our submission form.