Elite Expert Insider Podcast Interview with New York Times Best-Seller Angie Fenimore. Angie is the author of Beyond the Darkness a #1 New York Times Best-seller. Angie Fenimore survived childhood abuse that became the impetus for her involvement in legal change that stiffened penalties for violent sex offenders in Washington State in 1990. She served as the president and co-vice chair of two coalitions. The laws she participated in passing became the model for the rest of the country and changed the legal landscape on a national level.
Watch the PODCAST NOW on Apple Podcast or Stitcher Radio.


Or visit our PODCAST on our website.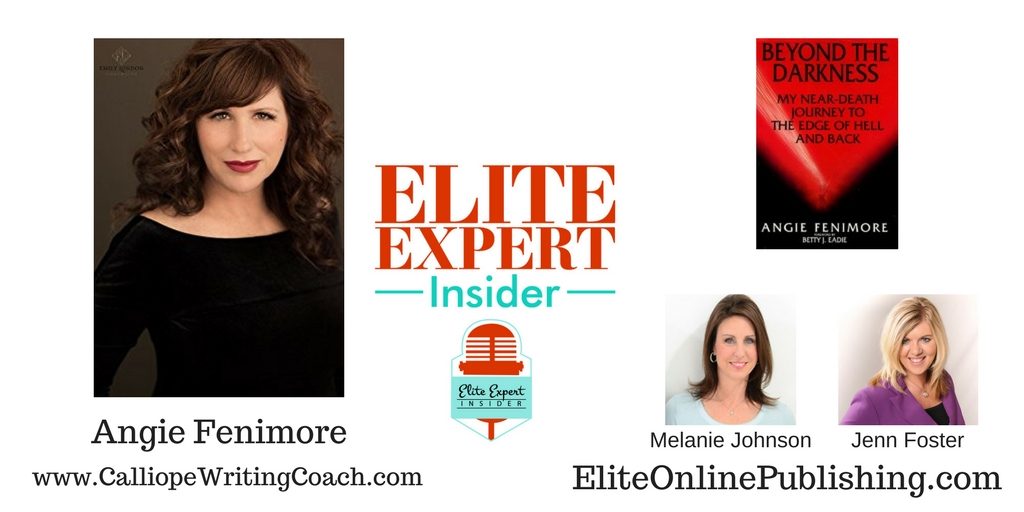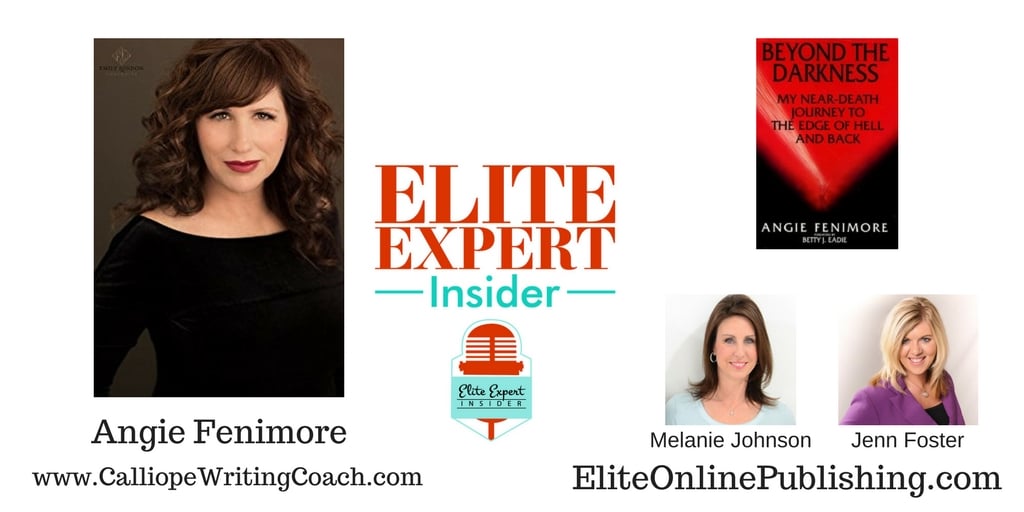 Elite Online Publishing presents Elite Expert Insider podcast. Educate, inspire and motivate entrepreneurs, innovators and growth seekers. Hosts Melanie Johnson and Jenn Foster, owners of Elite Online Publishing, will bring you conversations from business, personal development to health and fitness. They will chat with special guests, industry leaders, authors, business and marketing experts and just darn interesting people. It's the show that will up your game!
For more information about Angie Fenimore visit her website: http://www.calliopewritingcoach.com
Excerpt from CalliopeWritingCoach.com
I've signed with many prestigious literary agencies and top deal making agents.  Within days of conceiving the idea to write my first book I signed with my first agent who then sold my story to Bantam Books for six figures within the week.  My first book went from a 5-page synopsis to plastering windows and lining shelves in bookstores around the world in four months.
Navigating past the slush-pile and through the door to publication is my super-power.  If you live by the notion that securing an agent and a publishing contract is a mystery, subject to dumb luck, then that will be your likely result.
Landing an agent and seeing your work published is a predictable, do-able feat.  What writers experience as the critical nature of the publishing industry, laced with rejection letters, with impossible odds of being published lies not so much in level of writing talent, but in the quality of coaching they've received.  Learning to get your work published is very much like learning to swing a bat so that you make contact with the ball.  With Calliope Writing Courses you elevate your performance such that you make PREDICTABLE, EFFECTIVE contact with the ball.  Success in writing becomes probable with effective coaching.
For more information about Angie Fenimore visit her website: http://www.calliopewritingcoach.com