In this week's edition of how to create a bestseller we will focus on how to get your book to number one and what that provides!
Promoting to number one takes the right strategy and focussed promotion.
Self-Publishing Sucess!
Promote! Promote! Promote!
Get Reviewed!
Have a Party!
1. Self-Publishing Sucess-
Self-publishing is the best way to go for most first-time authors. There are many self-publishing platforms to use and you should research them carefully. After learning the ropes, we choose to publish through Amazon Createspace for our clients' paperbacks and Kindle Direct Publishing for their e-books. Bookbaby is more expensive to use but does most of the work for you which can be a drawback. Createspace is less-expensive to print books and gives you all the control over your book you could ever want including the ability to quickly update the book itself and pricing. The best part of self-publishing by yourself or with us is that you keep more of the money from the sales. And since, you will be doing most of the book promoting anyway, why even bother with a traditional publisher?
2. Promote, Promote, Promote –
Time to use that powerful and visible personal brand to promote your book. As soon as you know when you are going to publish, you should start using all your social channels to get the word out. Companies like ours can assist in this process. Email blasts, live video, requesting appearances on podcasts, and telling everyone you know are all techniques you need to employ. Reach out to local bookstores and set up book signings timed with your release. Look for venues that are relevant to your book topic and see if they will let you speak to their audience. Expect that it will take months to continuously promote your book to get it to the top of the charts. This is as hard a task as it was to write the book. However, a company like ours can make that process painless and speed it up immensely with our resources.  If you don't currently have a personal brand or following ans would like to use a book to create that, we can help!
3. Get Reviewed –
The more reviews you get on Amazon, the more your book gets promoted by Amazon and the more likely it is to sell more copies. Some say the magic number is 50 and some say it's 100. If you promote your book well, you will get some reviews organically – meaning readers will submit reviews on their own. But if you want to reach the 50 or 100 marks, you will have to solicit reviews one by one. This means personally ask people to buy and review your book. This is a process you should continue through the life of the book as you can never have too many!
3. Have a Party –
Plan a book launch party timed near the release of your book. It's a fabulous way to generate interest in your book, get the attention of the press, and get a direct feel for how people view you and your book. This will be promotion money well spent and if you are able, look for a sponsor. The party can create a personal relationship with the attendees, giving you the opportunity to directly ask for book reviews. You have also worked hard to get to this spot and the party is a well-deserved reward for your efforts.
You can see now that writing a book and getting it to be a bestseller is not an easy task. It requires creative thinking, excellent writing skills, personal brand building and a truckload of hard work. But anyone can do it — you just have to ask yourself one question: "How bad do I want it?!"  If you want it, but you'd like to work less, then hiring a company to create the bestseller campaign and possibly assist you with the writing of the book can make it a seamless and fun experience!
Here are just a few of the benefits of having a bestseller! We've covered several of these in previous parts of this series.  Find out more about these in the courses and more below.
Instant credibility
A teaser for a course or coaching program
A door opener when used to book speaking or training engagements
An opportunity to increase profitability at any event through book sales
A leaving piece for current or prospective clients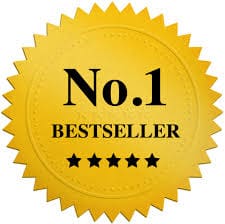 Stay tuned for more great information on this and other topics!
We have several other resources on our website as well that will assist you in writing your book. These include workbooks to take you through the writing process,  courses and consulting services.  We can assist you in getting your book not only written but to number one! You may also want to watch our online courses on becoming a bestseller and getting your book off the bench and out working for you.
Click Here to Watch Our Free Course – The 5 Secrets of Bestselling Authors