EOP's Editorial Process: What to Know Before You Start
Here at Elite Online Publishing, we're proud of the quality and efficiency we're able to provide our authors. And it's all thanks to our editorial process. Before you begin your self-publishing journey with us, you can review our process and have a better understanding of what to expect when we work with your manuscript.
.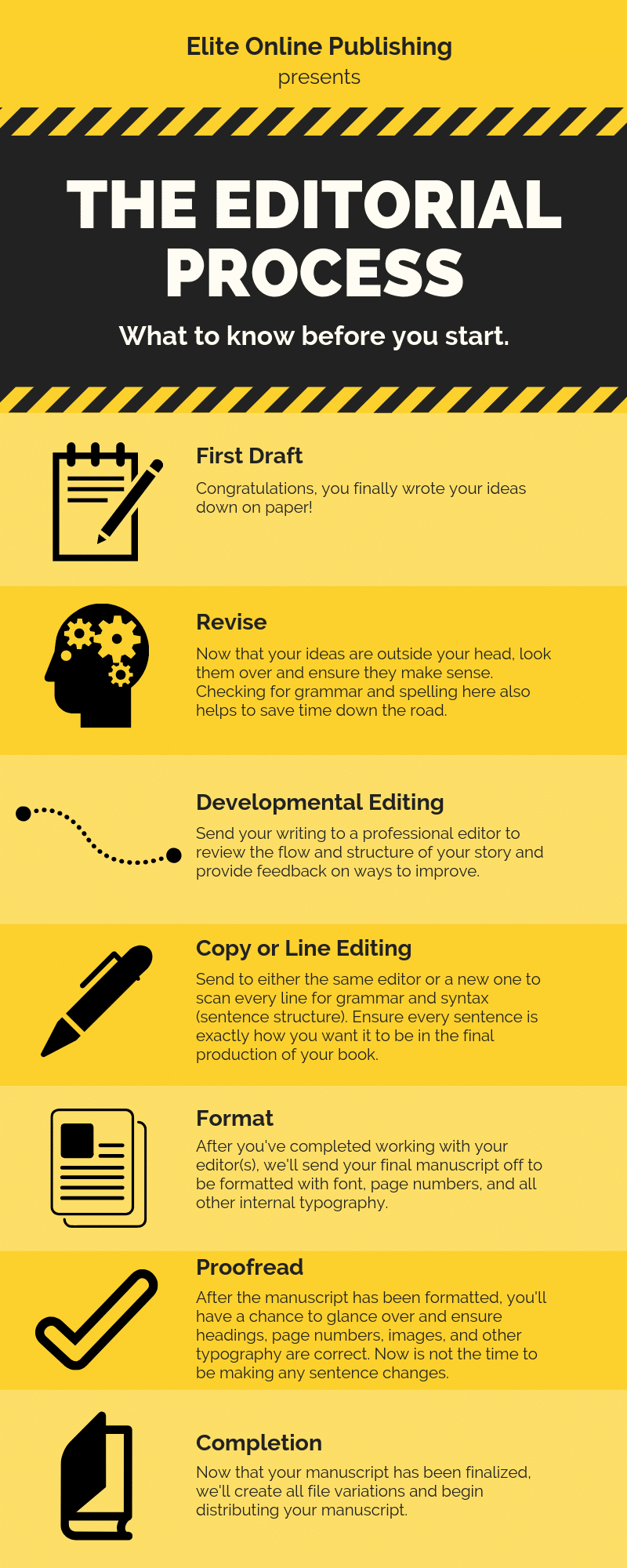 Now that your manuscript is complete, you can begin the even longer yet more rewarding process of marketing and promoting your well-written book that you're proud of. And we'll be more than happy to assist with that as well.