FOR IMMEDIATE RELEASE
International Keynote Speaker, Author & Social Media Expert, Erik Swanson, hit the best-seller list on Amazon.com for the SIXTH time this year with his book "Junior Habitude Warriors – Guide to Building Confidence, Leadership & Self Development"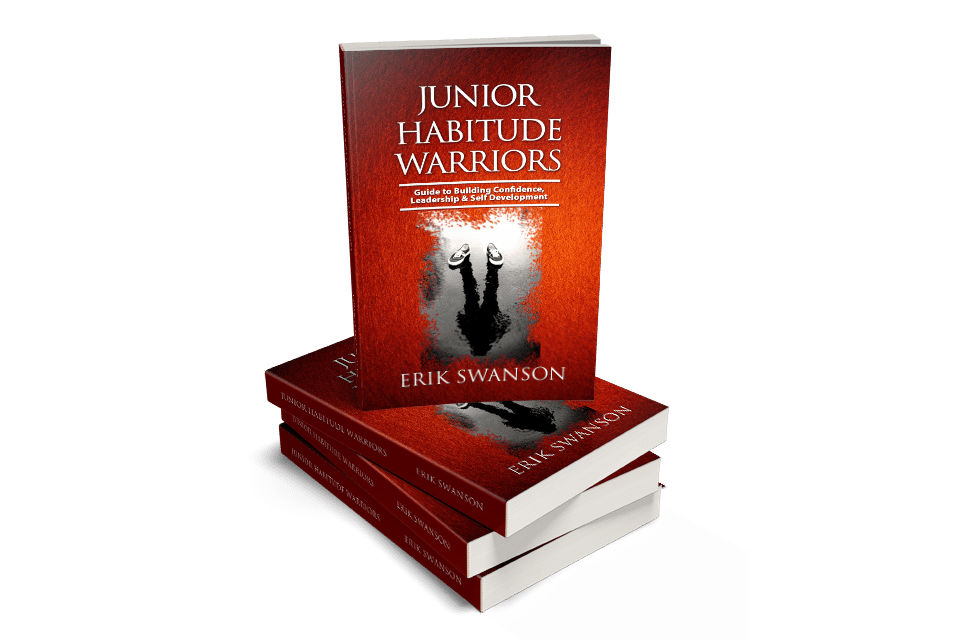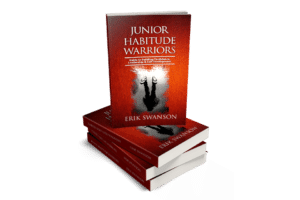 Boston, MA – Monday, November 13, 2017 –
Best-Selling Author and Speaker Erik Swanson hit #1 in three separate Amazon Categories with his book, "Junior Habitude Warriors – Guide to Building Confidence, Leadership & Self Development" which was released November 10, 2017, by Amazon.com – the nation's #1 place to buy books.
On the day of release, Erik's book hit best-seller status internationally in the following three Amazon categories: Teen Health in Canada as well as Philosophy and Social Issues in the US.
About the Book:
We all must have 3 major skills to be successful in life: Confidence, Leadership, and Personal Development. Erik Swanson, or as many people refer to him as "Mr. Awesome," teaches the youth about confidence, leadership and the secrets to success. This book is designed for both parent and child to work through together as a blueprint for success. Enjoy the stories, lessons, and teachings by our Junior Habitude Warrior Experts and enjoy an amazing and fruitful future with your children.
Junior Habitude Warriors is written by Erik Swanson and & The Junior Habitude Warrior Expert Contributing Co-Authors: Larayne Glidewell, Joshua Evans, Jason Freeman, Jenya Carter, Melisa Hall, Sharon Lechter, Steve Beckles-Ebusua, Scott Sorrell, Dali Melo, Ryan Lowe, Stacey Ellen, Justin Renner, Eric Lassard, Chris Warner, Logan Langemeier.
"If you are looking for a place for your children to learn the secrets of success to build upon their future, then look no further. Junior Habitude Warriors is the place to send them!"
– Claudia Soul – The Clarity Doctor
About Junior Habitude Warrior Conferences:
Created and developed by Erik "Mr. Awesome" Swanson and his team of experts, the Junior Habitude Warrior Conference is a 1-day success camp geared towards kids ages 8 to 18 where we have our experts teach and coach throughout the day in these 3 categories: Confidence, Leadership & Personal Development. These are areas that schools, unfortunately, neglect to teach our kids these days.
To nominate a child to be considered, please apply at: www.JuniorHabitudeWarrior.com
About the Author:
Erik Swanson has delivered over 6000 motivational presentations at conferences and meetings worldwide. As an award-winning International Keynote Speaker, Best-Selling Author & Attitude Coach, Erik Swanson is in great demand! Speaking on average to more than one million people per year, he is both versatile in his approach and effective in a wide array of training topics.
Nicknamed "MR. AWESOME," you can easily find Erik sharing stages with some of the most talented and famous speakers of the world, such as Brian Tracy, Nasa's Performance Coach Dr. Denis Waitley, from the book/movie 'The Secret,' Bob Proctor, Jack Canfield, John Assaraf, & Millionaire Maker Loral Langemeier, Co-Author of 'Rich Dad Poor Dad' Sharon Lechter, among many others! Mr. Swanson has created and developed the super popular Habitude Warrior Conference which has a 2-year waiting list and includes over 33 top named speakers, all in a 'ted talk' style event which has quickly climbed as one of the top 10 events not to miss in the United States!
After his first successful release, Erik Swanson was recognized by The Elite Institute of Best-Selling Authors, an organization that honors authors from many of the leading independent best-seller lists.
To order a copy of the book, please Click Here
To learn more about Erik Swanson, please visit:
www.SpeakerErik.com or Facebook.com/SpeakerErik/