We had the pleasure to interview Gary Acevedo author of the book . Gary Acevedo is an Author and Expert in Self Empowerment and Leadership. Gary has worked with Olympic athletes, business owners, entrepreneurs and more. Founder of Rise Leadership Group. Special offer at Special Offer code at https://www.riseleadershipgroup.com = Use code "podcast offer"at Checkout.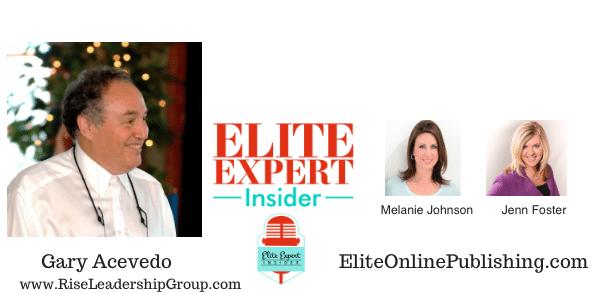 Gary Acevedo expertise has been focused on the design and facilitating of personal effectiveness and empowerment seminars and retreats for a diverse spectrum of organizations and social service agencies. These include the World Futures Conference on Education, the 10 state Regional Conference for the Division of Rehabilitation, and being chosen by the Utah Governors Commission to design the state wide Victims Rights Conference.
He has been a trainer for Covey's "7 Habits of Highly Effective People" course and Career Track's "Self-Discipline and Emotional Control." In 1979, Gary created the unique family oriented personal empowerment retreat known as "The Awakening." Grads who have seen it all say is the pinnacle of healing and empowerment.
He immersed himself in a myriad of cutting edge empowerment technologies and being recognized as a world-class trainer of trainers, he founded Rise Leadership Group; one of the most advanced training programs in the country for facilitators, coaches, speakers and healers. He is the author of the soon to be published "Focus is Leverage: 7 States to Ignite Your Passion, Power and Profits."
Consulting client successes have included AT&T, Mass Mutual, Xerox, Einstein Bagels, a peak performance coach for Olympic Athletes of the 1992 and 2000 games, designing training for Franklin Covey and VitalSmarts (Authors of bestsellers "Crucial Conversations," "Influencer" and recently "Change Anything" and were invited to advise Gorbachev before the fall. These clients of Gary's are responsible for bringing over 12 million people out of poverty through micro-funding).
For More Information you can visit Gary's Website: https://www.riseleadershipgroup.com
Save
Save
Save
Save
Save