Melanie and Jenn interview Kristen Ulmer the author of The Art of Fear. Kristen is thought leader, master facilitator and fear specialist who radically challenges existing norms around the subject of this deeply misunderstood emotion. Starting out as a mogul specialist on the US Ski team, Kristen more notoriously became recognized as being the best female big mountain extreme skier in the world, a status she kept for 12 years. Known for enormous cliff jumps and you-fall-you die descents, she became sponsored by the likes of Red Bull, Ralph Lauren, and Nikon. Her mastery of other danger sports including paragliding, ice and rock climbing, kiteboarding, adventure mountain biking, and flying trapeze also gained her the outdoor industry vote as most extreme woman athlete in North America, beating all danger-sports stars, not just skiers.
Elite Online Publishing presents Elite Expert Insider podcast. Educate, inspire and motivate entrepreneurs, innovators and growth seekers. Hosts Melanie Johnson and Jenn Foster, owners of Elite Online Publishing, will bring you conversations from business, personal development to health and fitness. They will chat with special guests, industry leaders, authors, business and marketing experts and just darn interesting people. It's the show that will up your game!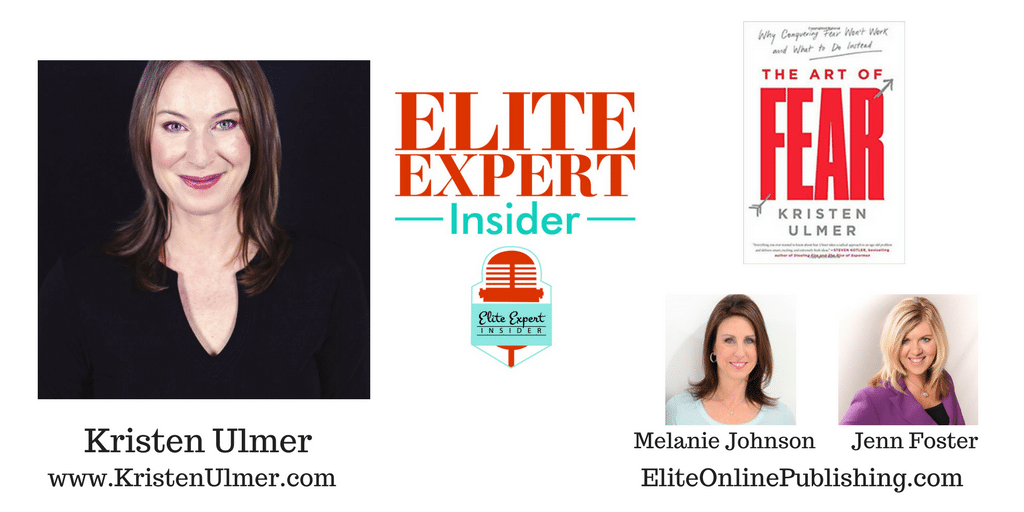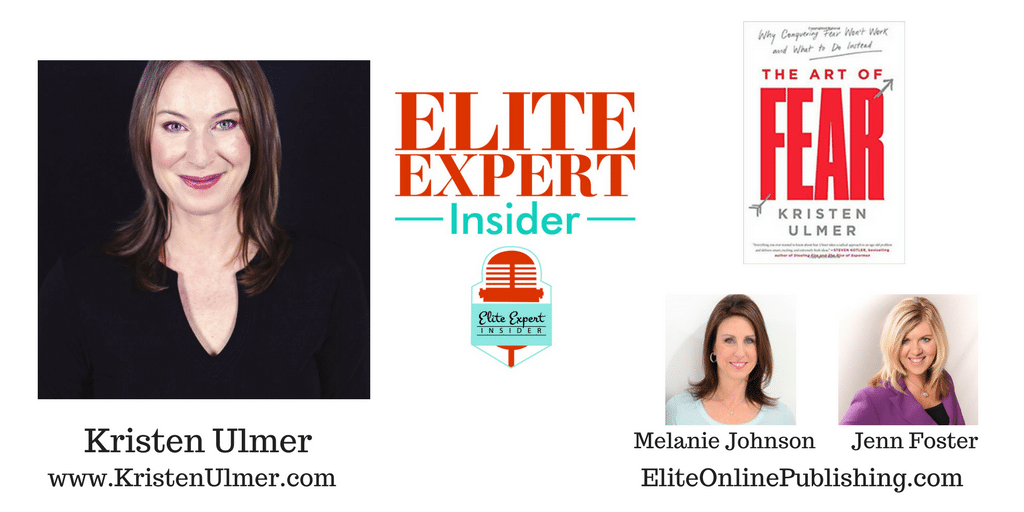 Watch the PODCAST NOW on Apple Podcast or Stitcher Radio.


Or visit our PODCAST on our website.
For more information about Kristen Ulmer visit https://www.kristenulmer.com
We all feel fear. Yet we are often taught to ignore it, overcome it, push past it. But to what benefit? This is the essential question that guides Kristen Ulmer's remarkable exploration of our most misunderstood emotion in The Art of Fear.
Once recognized as the best extreme skier in the world (an honor she held for twelve years), Ulmer knows fear well. In this conversation-changing book, she argues that fear is not here to cause us problems—and that in fact, the only true issue we face with fear is our misguided reaction to it (not the fear itself)….. Read more and listen to the Podcast! 🙂 Watch the PODCAST NOW on Apple Podcast or Stitcher Radio.