FOR IMMEDIATE RELEASE
Author M.C.A. hits #1 Bestseller in THREE Amazon.com categories.
"Most Wednesdays: A Story of Family, Fun and Values for Baby Boomers to Remember"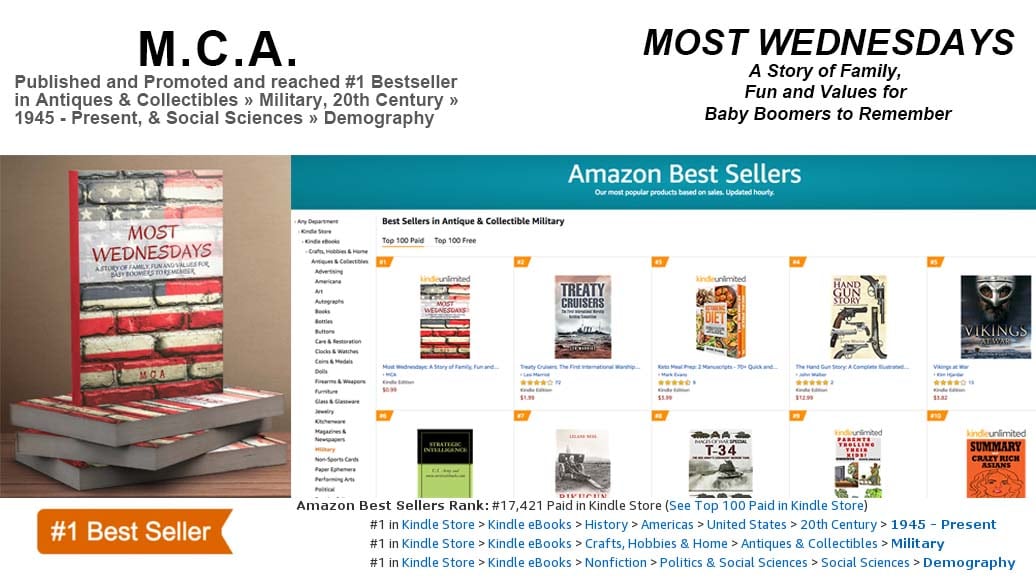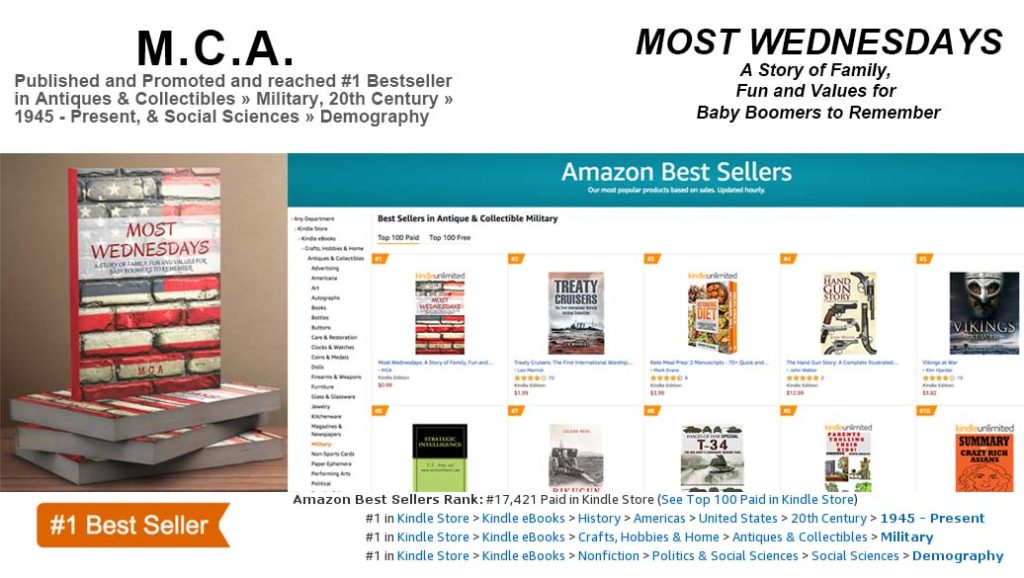 Annapolis, MD – Friday, October 12, 2018 – Elite Online Publishing, today, announced it's newest Bestselling Author, M.C.A., who's recently released book Hit #1 on Amazon. "Most Wednesdays: A Story of Family, Fun and Values for Baby Boomers to Remember", was released October 9th, 2018 by Amazon.com – the nation's #1 place to buy books.
On its launch day, "Most Wednesdays: A Story of Family, Fun and Values for Baby Boomers to Remember" climbed the Amazon Charts to reach #1 Bestseller status in THREE categories including Social Sciences Demography, Military, and 1945-Present. Publisher, Elite Online Publishing, assisted in the release of the book.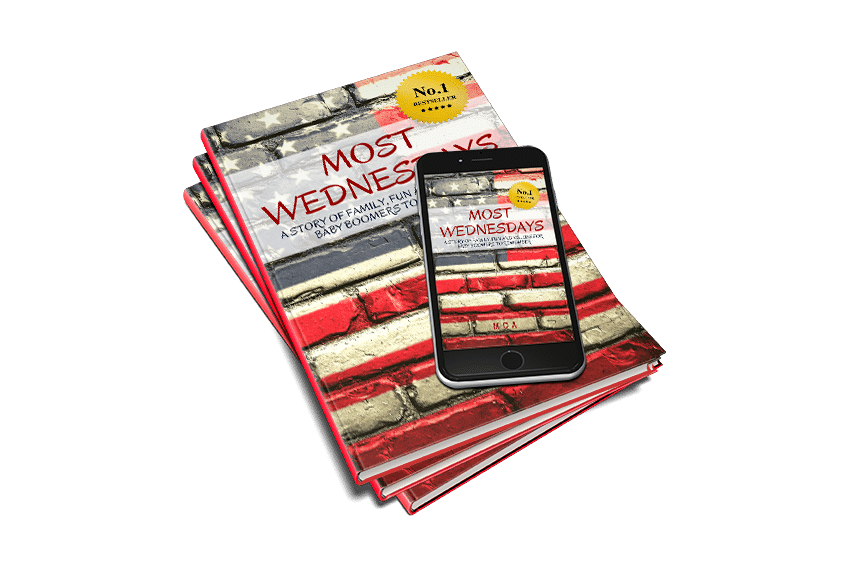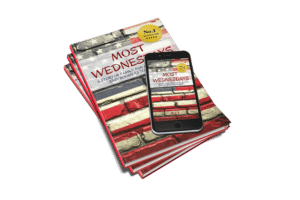 About the Book –
This is a somewhat light-hearted and thought-provoking story of an average family that grew out of the aftermath of World War II. The father was a US Army soldier in Europe. The mother was living in Oak Ridge, Tennessee during The Manhattan Project.
If you are a member of the Baby Boomer generation, you most likely have a collection of quiet heroes in your blood. Your parents are known as America's Greatest Generation. Although they may not talk about their early struggles, they witnessed a point in time that we have not experienced.
Baby Boomers may think that life has been all about us, and because of our numbers, that is somewhat true. So take this ride through the 1940's and beyond to rediscover your family roots and childhood memories. Then settle in to think about how our amazing parents raised us, and just how amazing they truly were.
About the Author –

This is a new author who came to this work unexpectedly. She started a simple writing about her family's history, based on conversations with her mother. After reviewing the details of their lives, the events that occurred and the values that her parents tried to instill, the story evolved into a realization that younger generations have little experience and knowledge of the basis of our freedom. Her first book, Most Wednesdays encourages others to ask the important questions of the quickly disappearing people from "America's Greatest Generation". Her book is interactive in that she frequently asks questions of the readers to remember their own family stories.
Out of this was born the idea that there are many great pleasures we enjoy daily, with no particular acknowledgment of those benefits. "Appreciation" became the theme of a series of books aimed to consider the obvious things we could, and maybe should be grateful for in our lives. Her second book, titled "Thank You for Feeding Us" explores the realm of food production via agriculture and aquaculture, and the farmers that sustain us daily. And there are more to come.
With each new book, the author will offer products directly tied to the topic. Most Wednesdays refers to a vintage shop on Etsy that offers items similar to the wedding presents her parents received in the 1950s, as well as clothes, hats, and nostalgia from the 1940s, 50s, and 60s. Thank You for Feeding Us will introduce at least one of her own creations.


This is a fun and new experience as she spent an entire career as an aerospace engineer for the Navy. She lives near Annapolis, Maryland with her husband, a former naval aviator.
Learn more about Most Wednesdays by clicking below:
https://twitter.com/MostWednesdays
https://www.facebook.com/MostWednesdays
https://www.instagram.com/most_wednesdays