Top National Bestselling Author Paul P. Rachmanides releases his book An American Dream: A Path to Self Actualization and the Manifestation of One's Own Destiny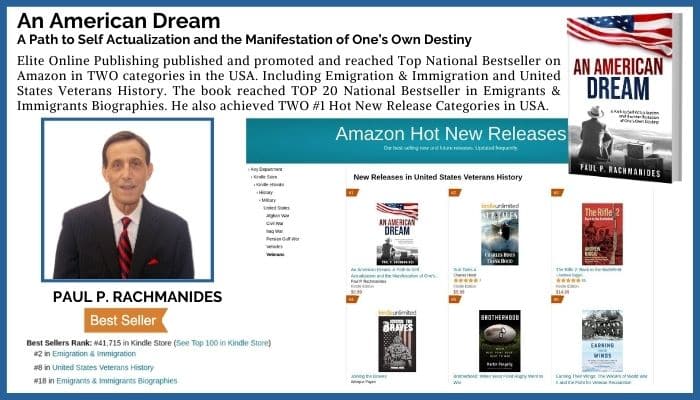 FOR IMMEDIATE RELEASE 
Top National Bestselling Author Paul Rachmanides releases his book 
An American Dream: A Path to Self Actualization and the Manifestation of One's Own Destiny
HOUSTON, TX– Monday, Oct 9th, 2023 – Author Paul P. Rachmanides joined the ranks of bestselling authors on Amazon with his New Book, An American Dream: A Path to Self Actualization and the Manifestation of One's Own Destiny, which was released Tuesday, October 3rd, 2023, by Amazon.com – the nation's #1 place to buy books.
Bestselling Author Paul P. Rachmanides embodies the classic American success story. Born on November 19, 1949, in Dikea, Eyros, Greece, his early life on a farm laid the foundation for the principles of hard work and dedication. In 1971, he arrived in the United States with no knowledge of English or a support network but powered through to earn a Master's Degree from Thunderbird, the School of Global Management. After a brief stint in Europe working for CBS Records International, his heart remained firmly set on the American dream. Over two decades of relentless determination, he overcame countless obstacles, ultimately founding the State Inspection of Kingwood on January 18, 2001, which turned profitable in a mere four months. In 2018, he retired, his journey a testament to the unyielding pursuit of dreams, a quintessential American spirit.
Elite Online Publishing published and promoted and reached Top National Bestseller on Amazon in TWO categories in the USA. Including Emigration & Immigration and United States Veterans History. The book reached TOP 20 National Bestseller in Emigrants & Immigrants Biographies. He also achieved TWO #1 Hot New Release Categories in USA.
ABOUT THE BOOK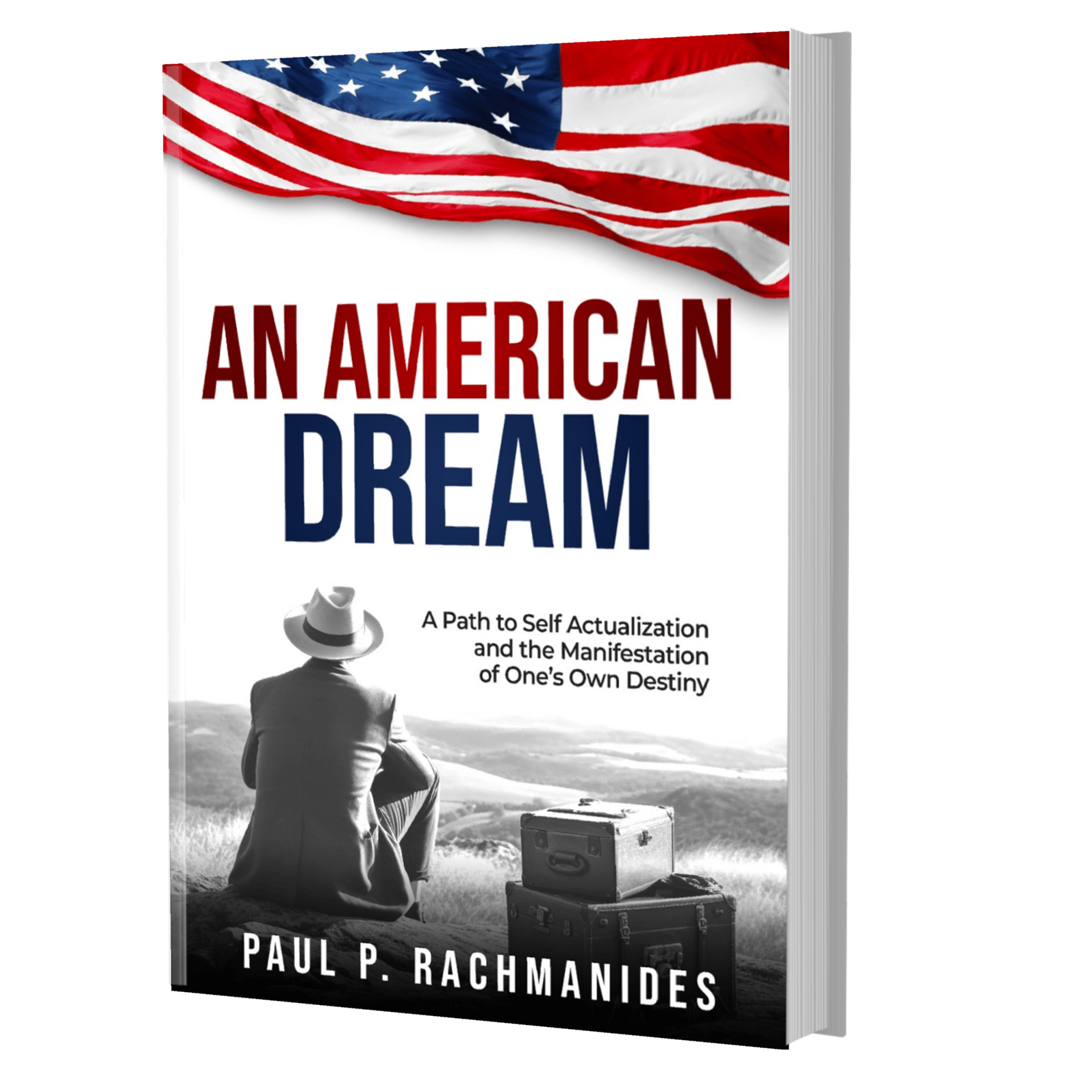 Uncover Your Path to Triumph
Embark on an extraordinary journey through the captivating life of Paul P. Rachmanides in An American Dream: A Path to Self Actualization and the Manifestation of One's Own Destiny. This gripping memoir unveils the power of resilience, ambition, and the relentless pursuit of success, making it a must-read for those craving inspiration and transformation.
Benefits Await You:
Unlock Your Potential:

Witness the remarkable transformation of a young man from a serene Greek village to a symbol of the American Dream, showing you that the impossible is attainable.

Fuel Your Passion:

Join Paul's adventures from elite paratrooper to corporate success, igniting your own passions and driving you to reach for the stars.

Embrace Resilience:

Discover the incredible strength of the human spirit as Paul overcomes challenges, proving that adversities can be stepping stones to greatness.

Master Cultural Navigation:

Learn how to navigate diverse cultures and overcome obstacles with Paul's incredible journey as a blueprint.

Live Your Dream:

Be empowered to turn your dreams into reality, as Paul's journey of self-actualization guides you to embody the spirit of the American Dream.
Get ready to be moved by Paul's awe-inspiring life story and realize that the American Dream isn't just a destination – it's a mindset. Take action now and embrace the power of transformation by grabbing your copy of An American Dream today. Your journey to empowerment starts now!
Empower Your Dreams with Every Turn of the Page
Readers of this work will be taken along with the author on a journey of a lifetime—Truly.
ABOUT THE AUTHOR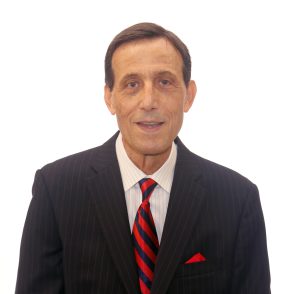 This is the story of a man from Greece and the journey that would eventually take him to the USA, the country of his dreams. Paul P. Rachmanides was born on November 19, 1949 in Dikea, Eyros, Greece. Paul's early life on the farm and the strict rules of his father helped establish principles for the future. After graduating from high school in June of 1967, Paul served honorably in the Greek Special Forces as a Second Lieutenant and graduated from Ranger and Paratrooper schools, and descended into a grizzly bear's den to rescue her three two-day-old cubs. 
Paul set his mind to acquiring a student VISA and would make it to the United States on August 23, 1971. Without knowing a word of English or anyone, he received a Masters Degree from Thunderbird, the School of Global Management through perseverance and dedication. He worked for CBS Records International in Europe as an Executive Trainee for one year before resigning so he could return to his dream country, the USA. Paul felt his dream of living in America slipping away, but he would struggle but also succeed in returning. For the next twenty years Paul experiences his own Odyssey, desperately trying to build the life he wants for himself. 
On January 18, 2001, Paul founded the State Inspection of Kingwood. He was profitable by the fourth month of operation and never looked back. Paul sold his business in 2018 and is happily retired.
"This is what America is all about. A land full of promise and opportunity. The Promised Land. Promise and opportunity cannot be given. They are out there, they must be pursued relentlessly, regardless of the resources on hand."
ABOUT ELITE ONLINE PUBLISHING 
This book was published by Elite Online Publishing, Authority In Every Word. Writing is just the beginning. It's about ensuring your book helps you smartly grow your brand, business, and credibility. Founders Melanie Johnson and Jenn Foster built Elite Online Publishing with a singular purpose in mind: to empower you to deliver authority in every word you write. They, along with their team of experienced publishers, deliver a high-touch and high-impact experience for creating, publishing, and marketing #1 bestselling books. In fact, they are passionate about more than telling great stories. They are adamant about proving the value of your perspective and expertise by ensuring you become a #1 bestselling author. So much so, they guarantee it. No matter where you are in the book writing process, Elite Online Publishing is your partner for creating, publishing, and marketing your #1 bestselling book. For more information, visit eliteonlinepublishing.com and tune into the Elite Expert Insider Podcast and the Elite Publishing Podcast.
A donation was made in Paul Rachmanides's name on behalf of Elite Online Publishing to sponsor a child at the Barbara Bush Literacy Foundation—the child will receive 6 books of their choice provided by the foundation. An additional donation was made to the Dolly Parton's Imagination Library, providing an Imagination Library book to a child each month for 1 year!