Social media is a powerful channel but can be time-consuming. Here's how to get more from your marketing efforts.
Social media can attract new fans and customers, generate leads, and drive traffic back to your website. However, it is challenging to constantly be on top of your social media presence.
This post will show you how to use scheduling tools to save time and boost your social media results.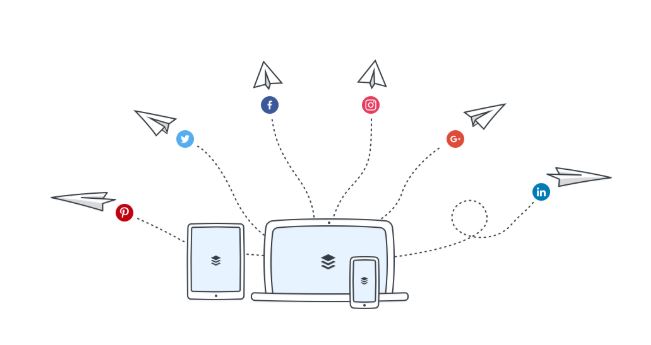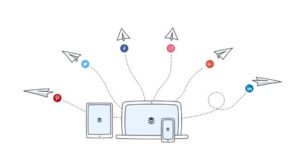 Why Schedule Social Media?
It saves you time and can actually help improve your results. Here's how:
Helps plan a good mix of content to ensure you diversify your updates
Schedule your most important updates when your audience is online
Allows you to actively engage your audience
Improves your social media ROI
Scheduling Options
Social media scheduling used to be straightforward: pick a time and date and the tool will post the update for you. However, scheduling has evolved to offer several ways to make scheduling easier and more effective:
Create a queue of posts to be shared automatically by the tool
Create multiple queues based on the content of the update, each with their own time slots
Create queues that automatically re-share the updates in them
Upload multiple updates in bulk from a spreadsheet
Pull all the latest posts from an URL to schedule them faster
What To Schedule
Some social posts are perfect for scheduling; others are better shared in real time.
You can schedule:
Evergreen content is basically any content that stands the test of time and remains relevant for months such as blog posts, videos, infographics, and so on. These are perfect to re-shared regularly in order to boost their results and reach
Promotional updates or marketing campaigns needing to be carefully planned ahead of time should be scheduled at the times of maximum impact
Images and any other visuals
Focus On Your Goals
Social media activity should reflect your overall marketing goals. The updates you post should help you achieve your objectives:
To boost your engagement, schedule more images and other visual content and ask more questions
To boost your website traffic, promote your blog posts and website more often
To become more influential, post more news and curate more content
You can build the ideal content ahead of time for any goal you have and schedule it. This gives you time to make your posts better and then engage with your fans and followers.
Useful Social Media Marketing Tools For Scheduling
Here are some of the best social media scheduling options on the market, with a rundown of their features.
Buffer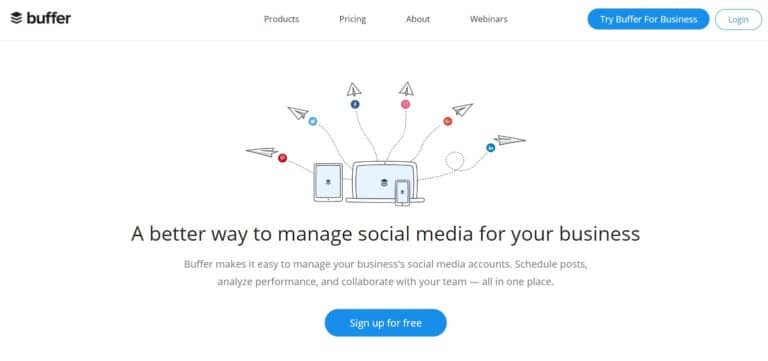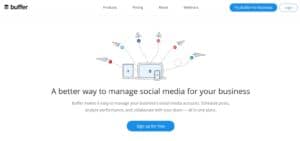 Buffer is an easy-to-use social media scheduling and analytics tool for quick scheduling; it has very intuitive interface and works with Twitter, LinkedIn, Facebook, Google+, and Instagram.
The biggest attraction is the queue, which is quick to set up; you add time slots for each day and then upload all the updates you want. The tool will then automatically publish your updates at those times, throughout the day, until it runs out of them.
Certain updates should be scheduled at specific times; but for other updates, like re-shares or blog posts, it's a great way to save more time (as you won't have to schedule each update every time you upload something new).
You can also add URLs with RSS feeds to see their latest posts and schedule them or add them to your queue. Plus, you have access to content analytics to help you understand how to optimize your posting schedule based on your updates' results.
Agorapulse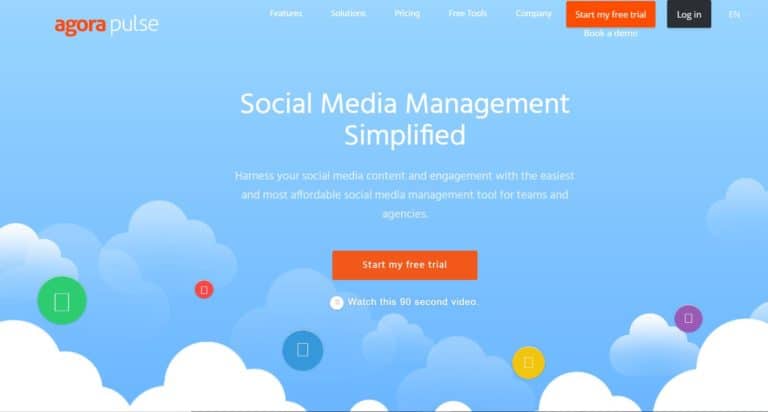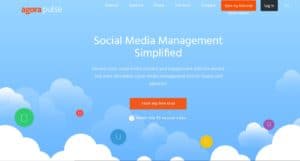 Agorapulse, a social media management tool, is an all-in-one-tool with several scheduling options and that works with Twitter, Facebook, LinkedIn, Instagram, Google+, and YouTube.
It has an intuitive, easy-to-use interface that allows you to fully manage your accounts.
In terms of scheduling, you get several useful features and options:
Upload all of your updates in bulk from a spreadsheet to schedule or queue them all in one go
Use the social media calendar to plan and schedule updates
Create several different queues for all your different types of content: evergreen posts to re-share, curated content to share throughout the day, and so on
You then set time slots for each queue category, decide which posts you want re-shared, set expiration dates for time-sensitive posts, and make all kinds of customizations to make sure your queues run smoothly and automatically
Use the URL of a website with an RSS feed to automatically pull that publications' latest content and quickly schedule it
Apart from all of these diverse scheduling features, you can also use Agorapulse for social listening, responding to comments and mentions, and checking your analytics, among other features.
MeetEdgar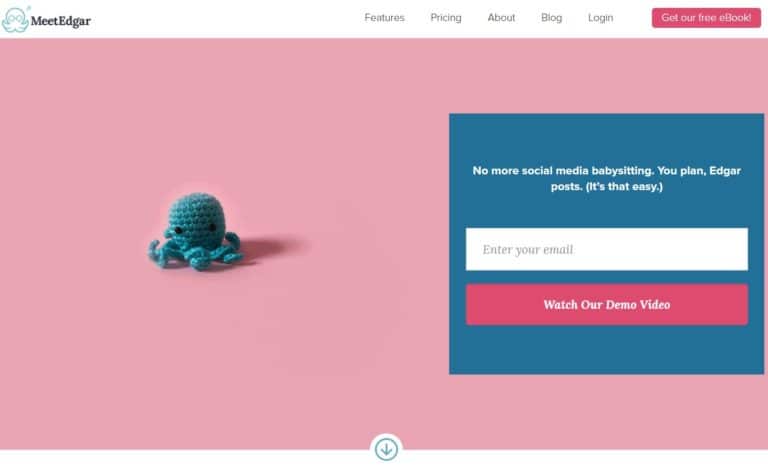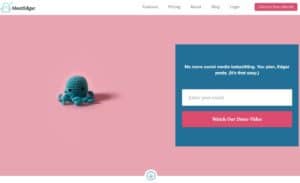 MeetEdgar is a great solution for small businesses that have little time for handling their social media marketing. And while it's not that great for spontaneity or customization, MeetEdgar will help you save a lot of time by automating your updates as much as possible.
It works with Twitter, Facebook, and LinkedIn and it has one main — and attractive — feature: the queue categories.
As with Agorapulse, you can create as many categories as you like, build the schedule as you want for each category, and then simply upload your updates (including in bulk from a spreadsheet) to automate the whole process.
Unless you specify otherwise, the tool will automatically share and re-share your updates at the specified frequency and times, until you stop them. That is what makes MeetEdgar such an attractive option: You can pretty much automate your entire social media posting and leave plenty of time to engage and create new content which you can then add to your queues.
Another useful feature is that you can use the URLs of your preferred publications and blogs. The tool then asks you which queue you want to add the new items to so that it automatically adds them and shares them as per the queues' settings.
Use social media scheduling wisely and follow the tips in this article to help build a better posting schedule. It will save time and help you improve your results from social media marketing.
Remember that:
There are different types of scheduling options that can help you save even more time, depending on how you want to schedule a post
When creating and scheduling social media updates, take the time to make sure that your social media activity will help you achieve your objectives
Take the time to actually engage with people in real time
Don't schedule everything!