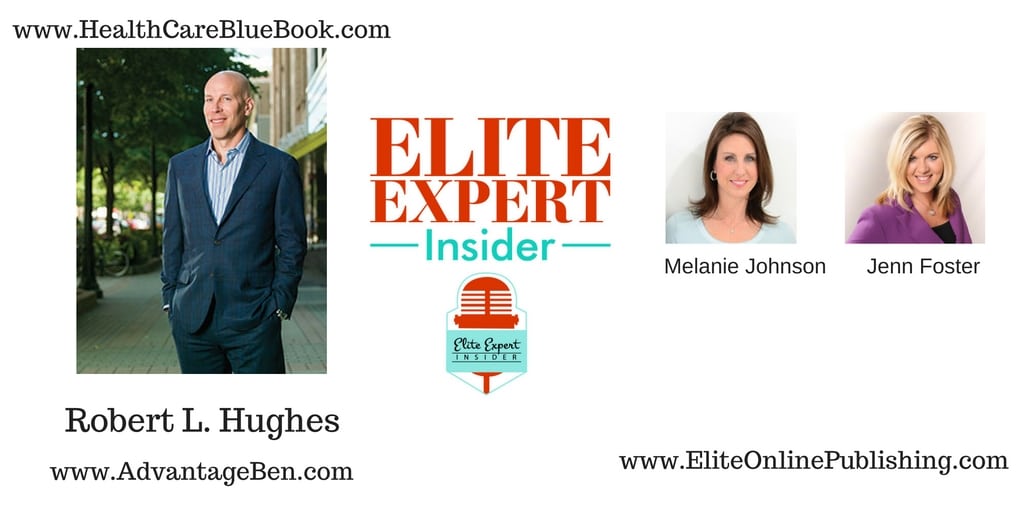 Check out the latest Episode on Elite Expert Insider. Robert L. Hughes and the Healthcare Blue Book. Robert is a Health Insurance Expert and President of Advantage Benefits Group in Greater Grand Rapids, Michigan Area. He talks about health benefits and how you can compare health costs and Health Insurance  from- Advantage Benefits Group with the Health Care Blue Book App.
NEVER OVERPAY
FOR HEALTHCARE AGAIN
Join the Fair Price Revolution
Fair Price Search
Find out what you should expect to pay for healthcare services in your area with our free search tool.
Knowledge is power.
Arm yourself with Fair Price transparency.
Did you know that the cost for the same in-network procedure can vary by over 400%? Healthcare Bluebook levels the playing field with cost and quality transparency that makes shopping for healthcare services simple and straightforward.
For more information listen to Robert's Podcast on iTunes  or Stitcher Radio
Or online HERE!

ELITE EXPERT Insider  is a weekly podcast that educates, inspires and motivates entrepreneurs, innovators and growth seekers. Hosts Melanie Johnson and Jenn Foster, owners of Elite Online Publishing, will bring you conversations from business, personal development to health and fitness. They will chat with special guests, industry leaders, authors, business and marketing experts and just darn interesting people.  It's the show that will up your game!
Video: https://youtu.be/LGq_hMY8-eI
website: http://www.healthcarebluebook.com
website: http://www.advantageben.com
Save
Save
Save