Nowadays, there are no shortages of apps that can help us in our daily lives. Calorie counters, pedometers, budget graphs, task management – you name it, you can download it. So it should be no surprise that there are plenty of apps out there that can help authors organize and capture their story.
Here is a list of six of the best software that were specifically designed to help writers such as yourself, according to Kindleprenuer.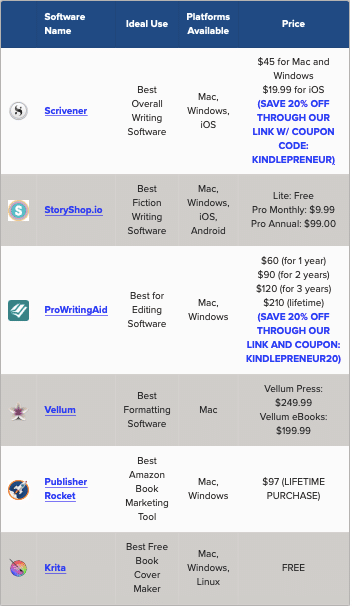 You can read the full comprehensive review for each app here. And if you're looking to get help with more than just writing your book, we're always just a phone call away.