Trevor Crane interview on Elite Expert Insider.
How To Write The Right Book – Fast
Position Yourself As An Authority, Attract Qualified Leads, Build Your Brand And Increase Your Income … Effortlessly
What's the difference between writing the "right" book and the "wrong" book?
Trevor Crane explains all in this interview with Melanie Johnson and Jenn Foster on the Elite Expert Insider Podcast.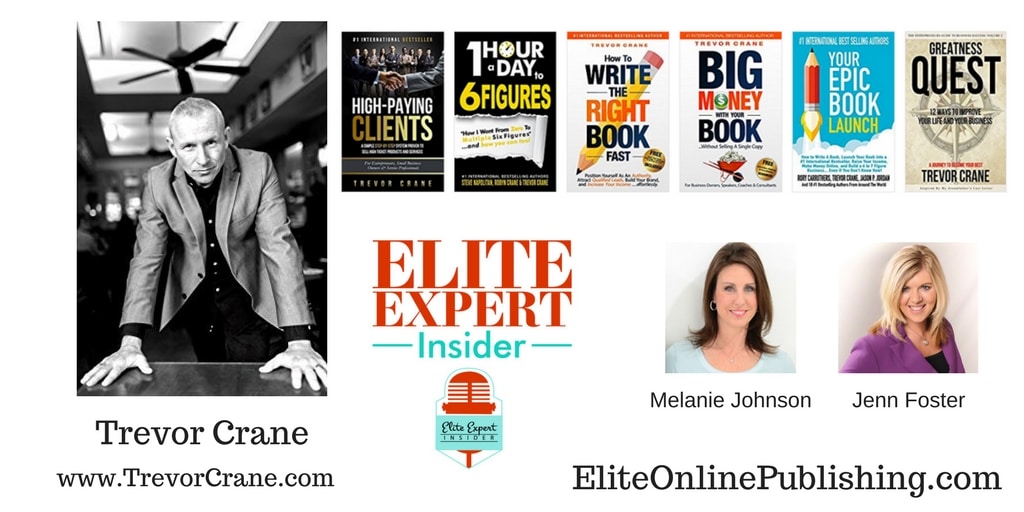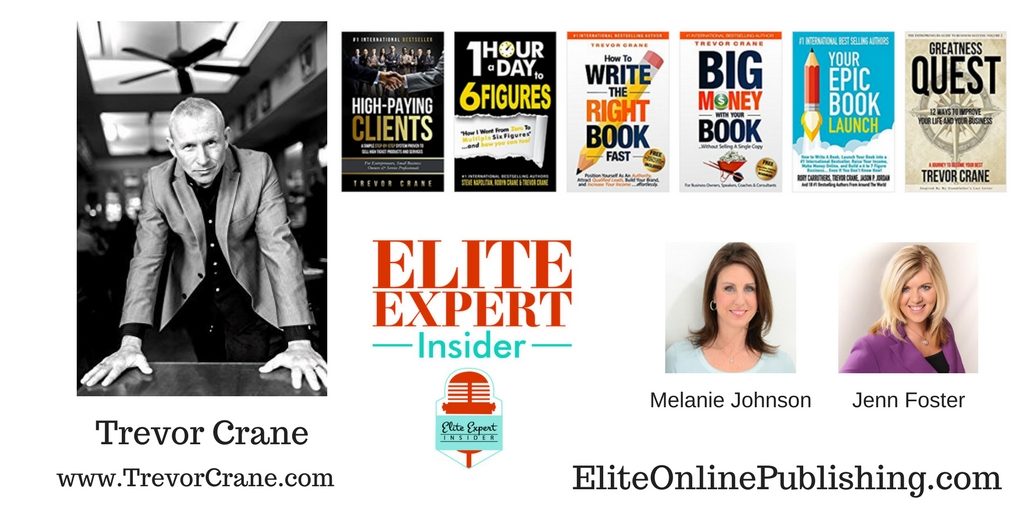 Watch the PODCAST NOW on Apple Podcast or Stitcher Radio.


Or visit our PODCAST on our website.