Elite Online Publishing
Write, Publish & Market Your Book to Build Your Business & Brand.
Author Joshua Evans
Went from a Salesman to a # 1 Bestselling Author & paid Speaker making $12,000 per speech.
Become a Bestseller
Over 50 Authors have become #1 Bestsellers with Elite Online Publishing.
Owners Melanie Johnson & Jenn Foster
both 10x Bestselling authors and have published over 1700 books authored under their own imprint on Amazon.
We are experts at MARKETING your story.
What Bestselling Authors Say About Elite
"Honestly without Elite Online Publishing's help, there is no possible way that I would have become a number one bestselling author. It just wouldn't have happened. It was great just seeing it happen! It's just been a fantastic process all along the way, it really has!"
Joshua M. Evans
Enthusiastic You

"Elite Online Publishing not only helped me get my book online, they also helped me with marketing! Now I have three speaking events and a spot on a local TV Show with the segment named after my book! Thank you Jenn & Melanie!"
Marilynn Barber
Dress Like You Mean Business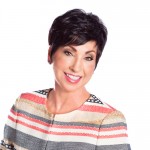 Leaving a Legacy - The Time is Now | Melanie Johnson | TEDxSugarland
Why Publish with Elite Online Publishing?
All of our Authors are #1 Bestsellers
We use exclusive, proven strategies for maximizing exposure of your book and build effective online marketing campaigns that take your book to top-seller status at launch - and keep it there. Over 50 authors published their books with us in the last 3 years and ALL of them became #1 Bestselling authors within the first 72 hours of their book launch.
Expert Marketing
We don't just believe in publishing books, we believe in building brands. When you publish with us, we design a unique marketing campaign that is intended to position your book to appeal to the media, generate a viral buzz, and leverage multiple income opportunities. Our focus on social media, expert graphics, high-end endorsements, and keyword driven content enables you to boost your audience and drive demand.
Commitment to Our Authors
We dedicate ourselves to providing you with first class service, no matter the complexity of your book. We believe in maximizing value for our authors through publishing and marketing and understand that you and your business have a unique story to tell. We cater to your individual needs, design packages that make the most sense for you and do whatever it takes to help you accomplish your goals.
Elite Toolbox
We have a toolbox of sources that help you write, edit, and market your book to reach its fullest potential and the highest market standard. Our editors, ghost writers, and marketing gurus will help you develop, write, and fine-tune your content to best-in-class standards. You always have full control of the content of your book, and we help you take it to the highest quality possible.
What a Book Can Do for Your Brand
Publishing a Bestseller is the BEST way to grow your business, brand yourself, and designate yourself as an expert in your field. A Bestselling book creates endless growth opportunities for your business by creating: a foundation for your credibility in your field, an additional revenue stream, a permanent high-powered marketing element, and a lead source generator.
Promote yourself…
as a coach, speaker or consultant;
Establish your Speaking Points & Ideas
Increase Awareness….
of your Business & Business Story;
Create a Permanent Marketing Element
Gain Expert Status…
in Your Field and/or Topic;
Increase Your Credibility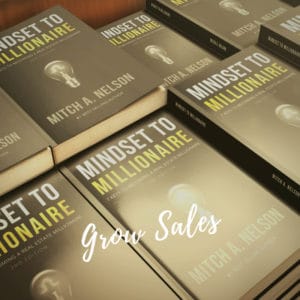 Grow Sales…
Create an Ongoing Revenue Stream;
Use Your Book as a New Lead Source
Benefits of Self Publishing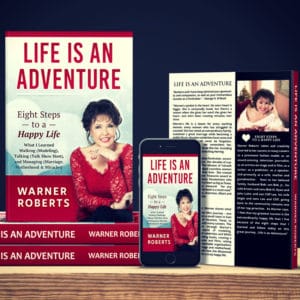 Instant Approval
There are no long waits for approval of your manuscript – and no chance of rejection! We believe in the story you and your business have to tell and give you the platform to tell it the way you believe it should be told. You have full ownership over the content of your book and are able to make changes at any time.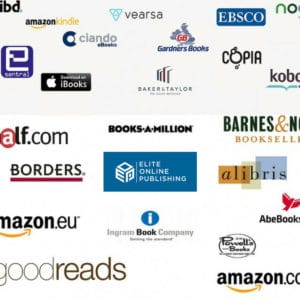 eBook Audience
The growing popularity of eBooks gives you the ability to sell your book across multiple platforms like Kindle, Nook, Google Books, iBooks, and more. With the availability of so many digital platforms, your book has the potential to reach an audience of millions without the use of a traditional publisher. We make publishing on these platforms simple and effective for building your brand and reaching your audience.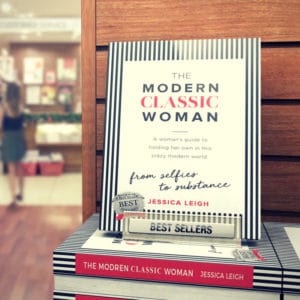 Keep your Publishing Rights
The #1 benefit to self-publishing is your ability to retain all the copyrights and royalties from your book. When you publish with a traditional publisher, you lose your right to have choices about your personal branding and don't keep the money that's made from your book sales. With us, you make the choices – content, price, audience – and we make it happen!
What Bestselling Authors Say About Elite
"Writing a book is the best thing ever!!! I am so happy I did it and I am eager to encourage others. Jenn really helped me get this done!!!! Thank you, Elite Online Publishing, for getting me a #1 Bestselling Book."
John David Wright
Overcoming Life's Obstacles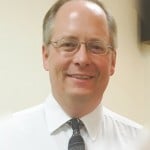 "I've worked with many Social Media companies and been disappointed in the results. When I decided to hire Jenn Foster to market Brooke's and my book; The Healthy Lush, she got our book to #1 best selling book in the first 2 months of working together. Not only has she written a #1 best selling book herself but she helps others do the same."
Ann Gardner
The Healthy Lush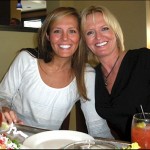 Read Our Blog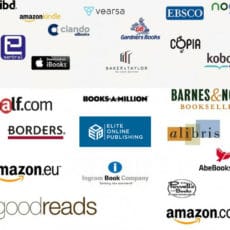 Over one million books self-published in the US in 2017
In the US, more than one million books were self-published in 2017, breaking the record for the the total number of titles self-published in a year, according to a report published by Bowker.
Self-publishing in the US grew by 28% between 2016-2017, with a total of 1,009,188 self-published titles in 2017, up from 786,935 in 2016 with 8% growth from 2015-2016.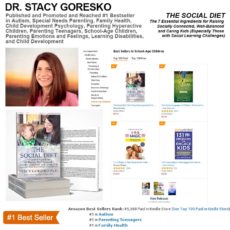 FOR IMMEDIATE RELEASE
Author Stacy Goresko Ph.D. hits #1 Bestseller in
TEN Amazon.com categories.

"The Social Diet: The 7 Essential Ingredients for Raising Socially Connected, Well-Balanced and Caring Kids (Especially Those with Social Learning Challenges)"
Boulder, CO – Wednesday, October 17, 2018 – Elite Online Publishing, today, announced it's newest Bestselling Author, Dr. Stacy Goresko, who's recently released book Hit #1 on Amazon. "The Social Diet: The 7 Essential Ingredients for Raising Socially Connected, Well-Balanced and Caring Kids (Especially Those with Social Learning Challenges)", was released October 16th, 2018 by Amazon.com – the nation's #1 place to buy books.
Listen to Our Podcast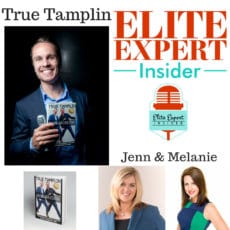 Jenn Foster and Melanie Johnson speak with True Tamplin about his book Raising an Executive: Igniting Your Son's Inner Executive To Outperform His Peers and Continue Your Legacy.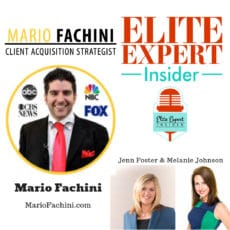 Melanie Johnson and Jenn Foster Interview Mario Fachini the Author of The Expert Authority Effect. Do you want to learn how to get more clients? Do you want to learn how to increase your profits in your business?