The Publisher for Entrepreneurs
The Brand Building Publisher – Write, Sell, & Market Your Book Online.
ABOUT US
We help busy entrepreneurs, business leaders, and professionals create, publish, and market their book, to build their business and brand. We are passionate about authors sharing their stories knowledge and expertise to help others.
SELF PUBLISHING
Elite Online Publishing has made all our authors #1 Best Sellers. Keep all the rights and Royalties from your book. Get your book on Amazon, Nook, iBooks, Google Books and more, within 6-15 weeks. Social media marketing services done for you! Facebook & Twitter postings. Book trailer videos created and submitted to YouTube. Bookselling website with lead capture forms, find out who is buying your books! Become a #1 best seller today!
HISTORY
Melanie Johnson & Jenn Foster started Elite Online Publishing in February 2015. Elite has published #1BESTSELLING authors on Amazon. Hot Chicks Write Hot Books podcast started in March of 2015 and is featured on iTunes and Stitcher Radio. On the podcast Jenn & Melanie interview authors about the book writing process, self-publishing and book marketing. Elite Online Publishing hosts a book writing retreat in the Dominican Republic annually to help authors get their book created while relaxing on the beach! Elite Expert Insider Podcast started in June 2016, it is featured on iTunes and Stitcher Radio. It is a weekly podcast that educates, inspires and motivates entrepreneurs, innovators and growth seekers. Jenn & Melanie were honored speakers for the MML national marketing conference in San Diego. Elite Online Publishing was a featured guest at the Leigh Steinberg Super Bowl 50 event in 2016 & 2017. Melanie and Jenn have created a product line of daily planners and journals, the Elite Story Starter Book Series, and the Book Writing Fast Pass Online Training Course. Elite helps you Write your book, Create your book and Publish your book.
Testimonials
"Honestly without Elite Online Publishing's help, there is no possible way that I would have become a number one bestselling author. It just wouldn't have happened. It was great just seeing it happen! It's just been a fantastic process all along the way, it really has!"
Joshua M. Evans
Enthusiastic You

"Writing a book is the best thing ever!!! I am so happy I did it and I am eager to encourage others. Jenn really helped me get this done!!!! Thank you, Elite Online Publishing, for getting me a #1 Bestselling Book."
John David Wright
Overcoming Life's Obstacles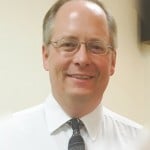 "Elite Online Publishing not only helped me get my book online, they also helped me with marketing! Now I have three speaking events and a spot on a local TV Show with the segment named after my book! Thank you Jenn & Melanie!"
Marilynn Barber
Dress Like You Mean Business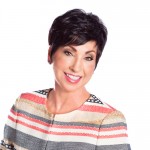 "I've worked with many Social Media companies and been disappointed in the results. When I decided to hire Jenn Foster to market Brooke's and my book; The Healthy Lush, she got our book to #1 best selling book in the first 2 months of working together. Not only has she written a #1 best selling book herself but she helps others do the same."
Ann Gardner
The Healthy Lush