This week starts a series about how to create a Bestseller! Stay tuned for the next few weeks as we share the fundamentals and keys to successful self-publishing! Years of success in helping others get their message out and climb the charts to number one has taught us several secrets. In choosing the best method of publishing and what professional assistance you'll need there are several factors to consider.
Your target audience
Your goal or purpose behind writing a book

Are you wanting to share a story to make a difference?
Are you wanting to establish credibility or become an authority in your field?
Are you writing in order to draw attention to and increase revenue in your business?
Maybe you're focused on all of these!

How much time you have to devote to the project
Target Audience
Before you decide to write a book, you must envision what the reader will gain in reading your book.  Who will benefit from the message you plan to share? Tell your story to friends, family and possibly clients. Share it on social media. Gage the reaction and feedback.  They may tell you about friends they wish could hear that message or story. If you are not hearing this or the phrase, "you need to write a book," change your approach. Maybe share a different part of your story depending on your purpose behind writing a book. It's best to know your target audience wants to hear your message before you begin. It's also great to focus on a specific type of audience so you can craft a message. If your audience is current and prospective clients you may already have this decided. Otherwise, you will need to define and describe the type of people you think would benefit most from the message you are sharing.
Brand You
Start building a brand before you ever begin writing your book. It will be the most valuable asset you have to evaluate your audience, find your voice, sell your book, get reviews and get noticed by the press. Start preparing your audience for the content of your book. About 120 days before the release, start telling your audience specifically about the book. Share excerpts or ideas and gage their reaction. It can actually help you in writing the content that speaks directly to their needs. You can start answering questions and comments you get from sharing parts of the message.
Blog it Out
Writing blogs relevant to your personal brand and book topic is the best way to find your unique voice, understand what exactly you are trying to say to the world and how your message resonates with your audience. Thoughts in your brain take on a different shape when you are writing with the intention of speaking to your readers. It is challenging to find success as an author without writing a few dozen blogs or posts first. In the absence of a blog, you can use a Facebook page to share in a similar fashion.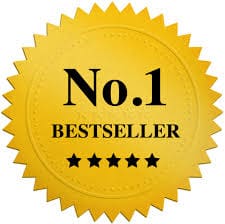 Stay tuned next week for more on this Bestseller series!
We'll be discussing how your goal or purpose in writing a book affects your approach. We will follow that up by looking at how the amount of time you have to devote to your book project directly affects the types of professional services you'll need to seek.