10 New Books to Watch For in December
Looking for your next read but not sure where to start? Let us help you pick your next book. Whether you're feeling goal oriented, searching for motivation, or just looking for an adventure to escape in, here are a few books we guarantee are worth the read.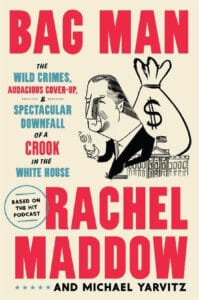 Maddow and Yarvitz dive into the other Watergate-era scandal: The antihero of this book is Spiro Agnew, Richard Nixon's vice president, whose corruption during his tenure as Maryland's governor became a critical issue as federal prosecutors raced to remove him from office, lest he take over as president when Nixon resigned. The book, which builds on previous reporting, traces the efforts to cover up Agnew's crimes and bring him to justice.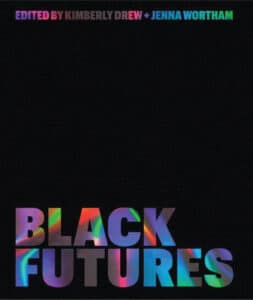 'Black Futures,' edited by Kimberly Drew and Jenna Wortham (One World, Dec. 1)
Wortham, a staff writer at the Times Magazine, and Drew bring together photographs, screenshots, illustrations, recipes and more to answer the question, What does it mean to be Black and alive right now? Dozens of artists, activists, musicians and more contributed to the volume, including Alicia Garza, Morgan Parker, Ziwe Fumudoh, Teju Cole and Solange Knowles.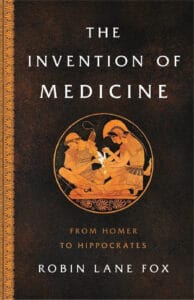 Now more than ever, many of us are acutely aware of how medicine and the philosophies of doctors shape our lives. Fox traces this history back to the Greeks, exploring how the West's ideas about sickness and healing have evolved over thousands of years.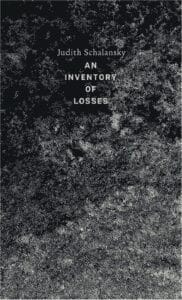 'An Inventory of Losses,' by Judith Schalansky. Translated by Jackie Smith. (New Directions, Dec. 8)
Schalansky opens with a preamble detailing things that were lost while she was writing this genre-bending book — the Boeing 777 en route to Beijing from Kuala Lumpur; mosques in Mosul, Iraq; Guatemala's Lake Atescatempa — and each of the chapters uses a lost item as a narrative jumping-off point. As Schlansky writes, the collection is above all concerned with the "diverse phenomena of decomposition and destruction."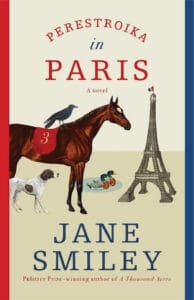 If you're looking for a feel-good escape, try this new novel by Smiley, a Pulitzer Prize-winning author. This time Smiley's hero is a curious racehorse named Paras, who escapes her stall and makes her way over to the Place du Trocadéro. There, Paras strikes up a friendship with a lonely German pointer named Frida, who's unusually skilled at looking after herself. Plenty of other Parisians, human and animal, show Paras compassion and help her find her way in the city.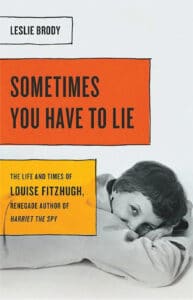 This biography sheds plenty of new light on Fitzhugh, who was especially reticent about her personal life and sexuality. Brody delves into her artistic and creative influences, and makes the case that Fitzhugh's most enduring creation — Harriet — is just as much at home along Betty Friedan and Gloria Steinem as Scout Finch and Jo March.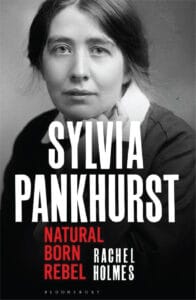 This new biography of the English suffragist (1882-1960) argues that Pankhurst was one of the "greatest unsung political figures of the twentieth century." Throughout her life, as an advocate of workers' rights, anti-colonialism, anti-fascism, feminism and more, Pankhurst understood the intersections between gender, class and race. As she once wrote of herself: "When victory for any cause came, she had little leisure to rejoice, none to rest; she had always some other objective in view."
Recent releases have their own pleasures, but there's just as much charms in returning to some classic narratives. Some of our favorite comfort reads include a few of our own celebrated authors. Here are Elite's Bestseller picks for December: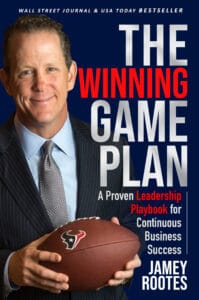 Every new leadership opportunity you face is a chance to grow as a leader and as a human being. In The Winning Game Plan: A Proven Leadership Playbook For Continuous Business Success, Rootes outlines a world-class approach to leading a business, any business, to exceptional and sustained success. These are the same principles he and his team have implemented for more than twenty years.
Whether you are leading a new company or department, starting your own enterprise, or flexing your leadership muscles, follow the guidelines in this playbook and you'll have a reliable set of resources to meet each challenge head-on.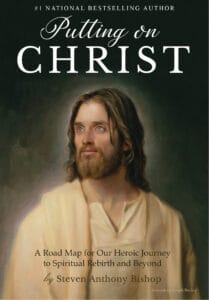 Putting on Christ is a roadmap of our heroic journey to Spiritual Rebirth, also referenced in the holy writ as "the gate" that leads to eternal life. This gate is the First Comforter which is received and initiated through a "baptism of fire" and manifestation of the Lord's Spirit. The Savior said, "Strive to enter in at the strait gate: for many, I say unto you, will seek to enter in, and shall not be able" (Luke 13:24). The path is real and He is coming. Waste no time.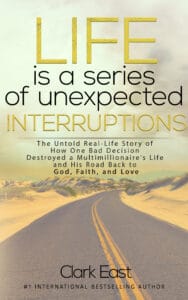 It would be a horrific world to live in if we were harshly judged by a single wrong decision made under immense economic pressure. But it is not those moments that define you.  It is how you respond to them that makes you who you are. You will find out what you are really made of once you have everything stripped away. A journey from a fortunate middle-class family of privilege and a wealthy multimillionaire developer lifestyle to the soul-crushing prison life learns what is truly important in life.
As you read his journey of unexpected interruptions, you should know that no matter your mistakes or what seems to be failures, know that these are just little interruptions that may just lead you to where you need to be.