FOR IMMEDIATE RELEASE
Author Beverly Kyer, hit #1 Bestseller in SIX Amazon.com categories with, "Surviving Compassion Fatigue: Help For Those Who Help Others."
San Francisco, CA – Friday, June 28, 2018 – Bestselling Author Beverly Kyer Hit #1 on Amazon with her book, "Surviving Compassion Fatigue: Help For Those Who Help Others," which was re-released June 26, 2018, by Amazon.com – the nation's #1 place to buy books.
On its launch day, "Surviving Compassion Fatigue: Help For Those Who Help Others" climbed the Amazon Charts to reach #1 Bestseller status in SIX categories including Nursing, Work-Related Health, Mental Health Nursing, Community Care, Injury Prevention, and Nursing Home Care. Publisher, Elite Online Publishing, assisted in the re-release of the book.
About the Book –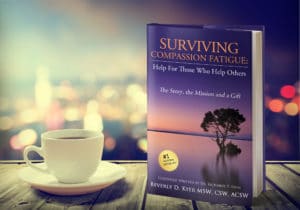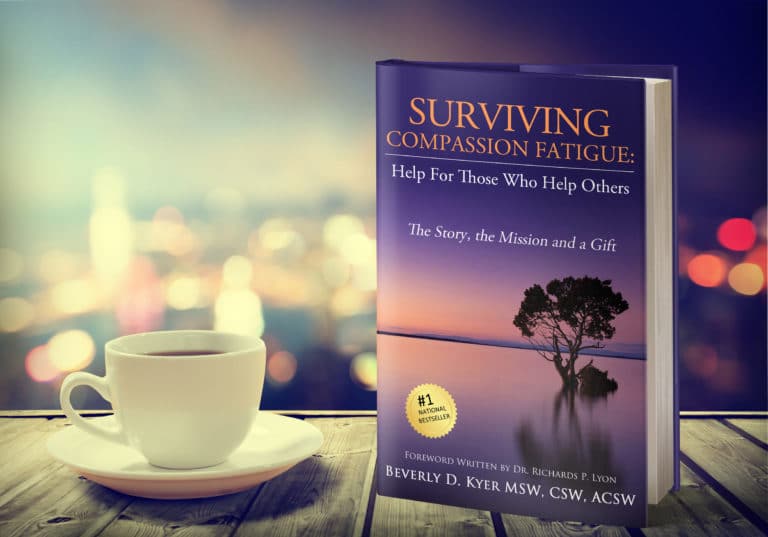 If you're a Human Service Provider, caregiver, or you work with at-risk populations such as child protective services or adult protective services, as a counselor, social worker, probation officer, medical or mental health professional, with the justice system and law enforcement, also emergency response, rescue and recovery teams, or in any of the dozens of helping professions, Surviving Compassion Fatigue: Help for Those Who Help Others is for you.
You will learn about one woman's physical and emotional descent due to years of self-neglect. You will also learn about her recovery as well as how to serve and care for others without forgetting to take care of yourself.
This book is full of practical wisdom and advice for those in the helping professions and caregivers. It tells Beverly's story, as well as the stories of others who have neglected their own self-care. But more than that, it educates those in the helping professions and in caregiver roles about the importance of strategies for consistent self-care.
Find out how you may be putting yourself at risk and learn skills, techniques and strategies to restore and maintain inner self-regulation, physical and emotional wellness and inner calm while still caring for those in need. You owe it to yourself.
Click Here to Watch the Book Trailer Video
About the Author –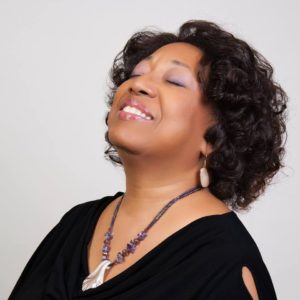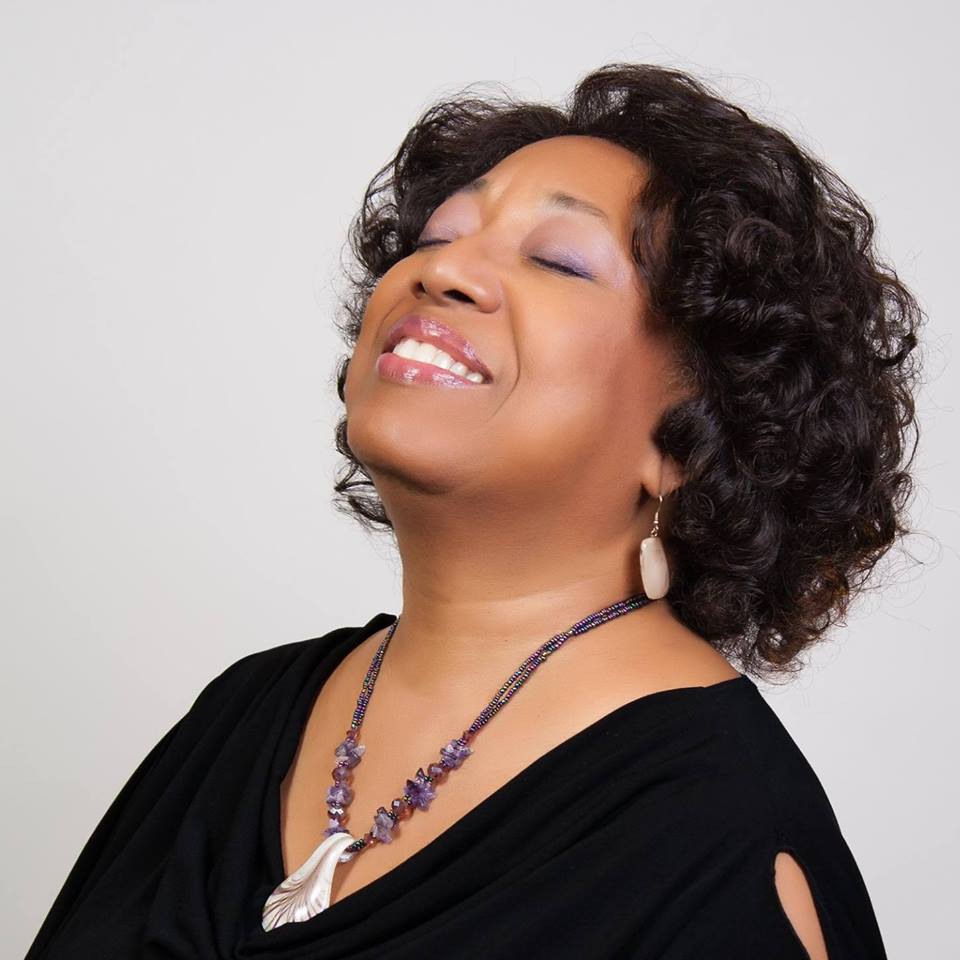 Beverly Kyer has a Master's Degree in Social Work and is a member of the Academy of Certified Social Workers. She has postgraduate certificates and over three decades of experience in the integrated approach to readjustment counseling therapist, post-traumatic stress disorder, social research for the mentally ill, and employee assistance program coordination. Beverly was also certified in Toronto Canada at the Traumatology Institute as a Compassion Fatigue Specialist. Beverly became a Clinical Social Worker specializing in pediatric oncology; PTSD in Vietnam Veterans, and Psychiatric Day Hospital Treatment. She spent much of her career with the Veterans Administration Veterans Outreach Center and Medical Center in The Bronx, New York City. Beverly also spent more than a decade as a direct care service provider in the foster care system. She also spent seven years as an urban high school counselor, providing emotional and psychological support for students and staff. Two episodes of heart failure led Beverly to make a major downshift in her life by resigning from full-time employment, joining the self-employed, and devoting her life to help others who work in highly stressful environments. Beverly lectures around the country on compassion fatigue, which is sometimes known as secondary or vicarious traumatic stress. Beverly has three grown children: two sons and an adopted daughter, and she lives in Northern California in a quiet cul-de-sac near the delta. Oil painting, music, movies, and good books are among her passions.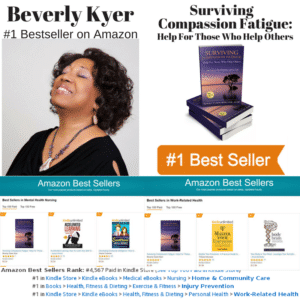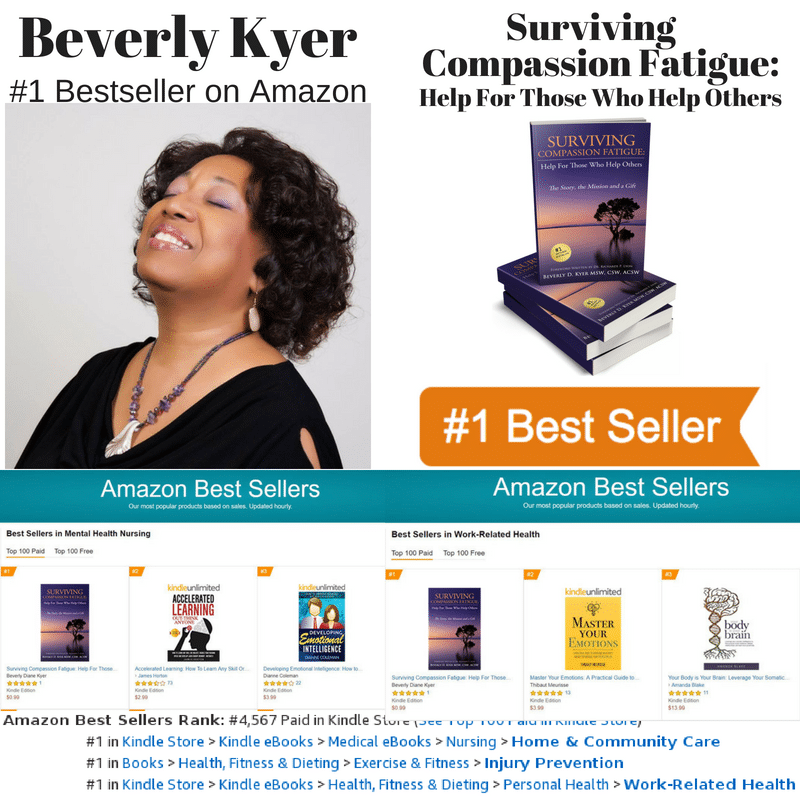 Learn more about Beverly by clicking below:
Follow Beverly on Facebook by clicking below:
https://www.facebook.com/authorbeverlykyer/