Book Release
Choosing Purposeful Alignment: The Messy Middle of Transformation
About The Book

Are You a Game Changer?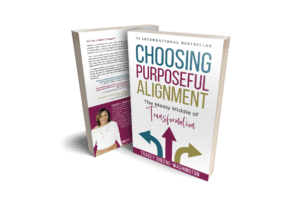 Whether you realize it or not, in this moment you are called into something bigger than yourself that requires the creation of intentional purpose and alignment. In doing so, you inevitably have to navigate the necessary messy middle of change, which is the gap between your current state and your desired purpose. 
The messy middle is the space where the painful, often unspoken work takes place. That work you whisper about to your most trusted confidants. The sacred work you often do not prioritize that ultimately moves you from success to significance. But you have to choose it and step into your game-changer posture to position your leadership and leaderful organization to drive innovation and change for the future.
Through imbalance and dis-ease, and grappling with challenging moments in her personal and professional life, Tracey Greene-Washington survived the messy middle of transformation and emerged as a true game changer who continues to evolve in the work to address complex social change. She takes you through a series of critical "what if" questions to guide you into your game-changer posture, allowing you to rise and make intentional choices as you lean into a journey of transformation, defining moments, clarity, and audacious boldness. 
About The Author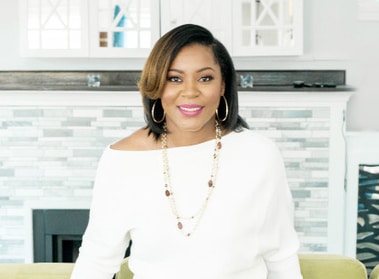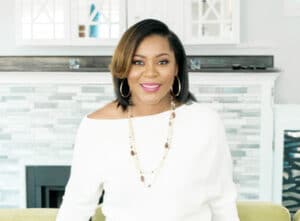 Tracey Greene-Washington is President of Indigo Innovation Group, where she serves as a strategic thought partner, advisor, coach and consultant to philanthropic, nonprofit, and public/private sectors. In addition to her systems-level work at Indigo Innovation Group, Tracey is the founder of CoThinkk, a social change philanthropy organization committed to shifting the economic mobility, health, education, and leadership narrative of communities of color in Western North Carolina. A powerhouse in strategic innovation and collaboration, her work amplifies her commitment to accelerating change through systems-level approaches to achieving equity for communities at the intersection of community economic development, health, education, and leadership development. 
Click Here to get your copy today.
Watch the Video Trailer
If you don't have an amazon account, please open one at: 
PS – It would be a super extra favor to the author if you had the time to write a review of the book on Amazon. We will look for feedback on what you thought about the book and the biggest benefit you received from the book.