We are excited to announce the new book by Kate DiLeo "Muting the Megaphone: Stop Telling Stories and Start Having Conversations"
TODAY ONLY, the Paperback Book is available for $14.99. Head over to Amazon and order your Book for yourself or a friend. 
Share this link:  https://amzn.to/3IdS60G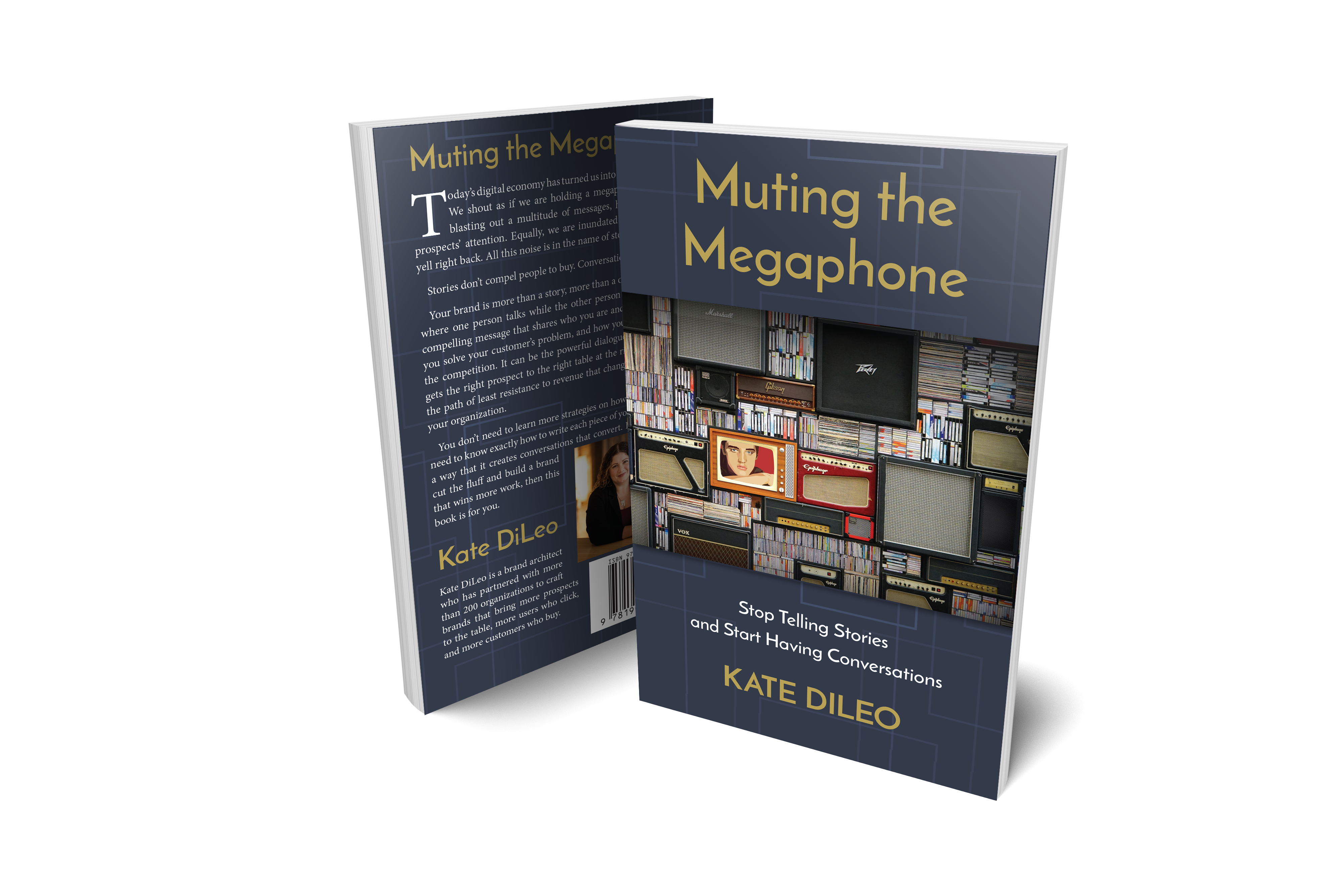 ABOUT THE BOOK
Today's digital economy has turned us into bullish broadcasters. We shout as if we are holding a megaphone in our hands, blasting out a multitude of messages, hoping to catch our prospects' attention. Equally, we are inundated with messages that yell right back. All this noise is in the name of storytelling.
Stories don't compel people to buy. Conversations do.

Your brand is more than a story, more than a one-way monologue where one person talks while the other person listens. It can be a compelling message that shares who you are and what you do, how you solve your customer's problem, and how you are different from the competition. It can be the powerful dialogue that authentically gets the right prospect to the right table at the right time. It can be the path of least resistance to revenue that changes the trajectory of your organization.

You don't need to learn more strategies on how to tell a story. You need to know exactly how to write each piece of your message in such a way that it creates conversations that convert. If you are ready to cut the fluff and build a brand that wins more work, then this book is for you.
ABOUT THE AUTHOR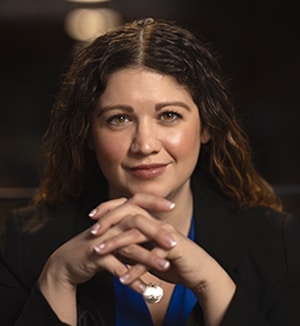 Kate DiLeo is a brand architect whose approach is rooted in the belief that brand is the path of least resistance to revenue. She teaches you to eliminate complex and ineffective storytelling by delivering a simple yet provocative message that tells prospects what you do, how you solve their problem, and how you differ from the competition. The outcome? Brand conversations that convert. Kate is honored to have partnered with more than 200 organizations across 20+ sectors, helping them craft brands that bring more prospects to the table, more users who click, and more customers who buy.
Click Here to get your copy for only 14.99 today.
PS – It would be a super extra favor to the author if you had the time to write a review of the book on Amazon. We will look for feedback on what you thought about the book and the biggest benefit you received from the book.
Click Here to leave a review.