ELITE ONLINE PUBLISHING
BOOK WRITING WORKSHOP
LIVE EVENT APRIL 22, 2016 in TX and UT

Come to the Day Workshop by ELITE ONLINE PUBLISHING & Tony Robbins Peak Performance
5 Steps to Boost Your Business
Blue Print- Get Clear
Build- Execute the Formula
Broadcast- You Everywhere Now
Boost- Get the Secret Boost
Benefit- Monetize
Bonus- Peak Performance – Tony Robbins Proven Methods- Guest Speaker
WHEN

Friday, April 22, 2016 from 9:00 AM to 4:00 PM

WHERE  in UT
Utah Writing Workshop
Founders Title –
746 E Winchester St #100,
Salt Lake City, UT 84107
WHERE  in TX
Houston Writing Workshop
Texas American Title
515 Post Oak Boulevard
4th Floor Conference Center
Houston, TX 77027
Become a Bestselling Author by…
Learning the 5 steps of Book Publishing
1. BLUEPRINT
Get clear on your book's purpose
How to hook your target audience with the right message, and create a winning title and subtitle that compels your audience to BUY YOUR BOOK!
Come up with a great book title, subtitle and description that attracts attention and buyers!
How to create a BEAUTIFUL BOOK COVER design
2.  BOOK
A great book CAN be written in days, not weeks or months!
You don't have to be a writer to be a successful author because you can use free tools to "execute" your book or repurpose existing content you already have…some of our successful authors create their content in a half day!
3. BROADCAST
Publish your book everywhere that books are sold, in stores and online
Discover the best price to sell your books so you make the most money and sell the most books
4. BOOST
The "secret BOOST" you need so you or your clients can go live and hit #1 in as little as a day every time!
12 ways to PROMOTE your book, build your list and get your book sold
How to rebrand and re-launch your book as an audiobook, podcast and more!
5. BENEFIT
12 ways to market and profit from your book and how to build a business and following from your book
How to Sell Your Books, Products and Services from the Stage
10 different Ways to Monetize With Your Book including book launches, consulting, re-launches and moreREGISTER TODAY!  or Call for more information (832)572-5285
Elite Online Publishing Presents Tony Robbins Peak Performance Workshop with Top National Speaker Corry Worrell
Turning Action Into Results Your Peak Performance Strategy Session with Corry Worrell
Improve your company's performance by integrating a three step process for creating lasting change. Clearly identify what is holding you and your employees back from reaching their true potential by closing the gap between where you are and where you want to be.
Create a strong routine to prepare yourself physically, mentally, and emotionally to maximize your results and achieve your goals!
Workshop Benefits:
• Learn the 3 Strategies to immediately apply to achieve amazing results in any area of your life and increase your business.
• Identify the top challenges in your industry & how to succeed in any market regardless what your competition is doing.
• Discover the fastest method to double your sales & generating referrals without spending a penny • Develop the power of Influence to Inspire strong leadership.
WHAT WILL THESE CHANGES MEAN FOR YOU AND YOUR TEAM?
REGISTER TODAY!  or Call for more information (832)572-5285
WHEN

WHERE

Texas American Title – 515 Post Oak Boulevard 4th Floor Conference Center, Houston, TX 77027
ELITE ONLINE PUBLISHING & Tony Robbins Peak Performance
Organizer of BOOK WRITING WORKSHOP in TX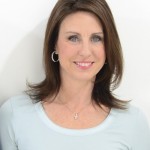 Melanie Churella Johnson
owned and operated two independent TV stations. She has been in front of
and behind the camera. She built and marketed the Houston Mansion. She is currently theowner of Elite
Online Publishing and Charity Auction Consignments. Melanie is a five-time best-selling author. Melanie
has two teenage boys and resided in Houston Texas. She loves spending time with her family and
traveling.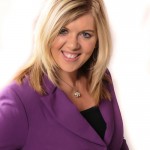 Jenn Foster
is one of today's national leading online and mobile marketing experts, an award winning
web designer, author and sought after speaker. Jenn is the owner of Elite Online Publishing and the
founder and CEO of Biz Social Boom, companies dedicated to helping business owners of all sizes thrive
in today's highly technical world of product and service promotion. When she is not helping her clients,
Jenn enjoys spending time with her three children, experiencing the great outdoors and sheloves Zumba.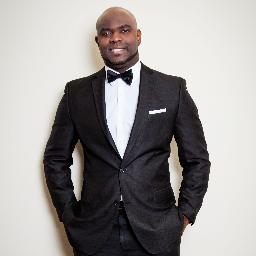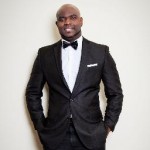 Corry Worrell
advises and consults with Fortune 500 companies, executives, managers and sales
professionals in the areas of Peak Performance, leadership, organizational behavior, psychology of
achievement and sales. Corry conducts training sessions for distinguished audiencesincluding Toyota,
Ford, Remax, Coldwell Banker, Prudential, Century 21, Citibank, Marriott, American Express Financial,
Bank of America, Washington Mutual, and Chambers of Commerce all over the United States
.