New Book Release Today!
We are excited to announce the new book by Dr. Dorine Rivers "Brain to Bank: How to Get Your Idea Out of Your Head and Cash In" is on sale
TODAY ONLY, for $1.99. Head over to Amazon and order your eBook for yourself or a friend. Hurry before the price goes back to the regular price.
Share this link:  https://geni.us/braintobank
International Link:  https://authorexperts.club/show-book/B0BX44ZNLR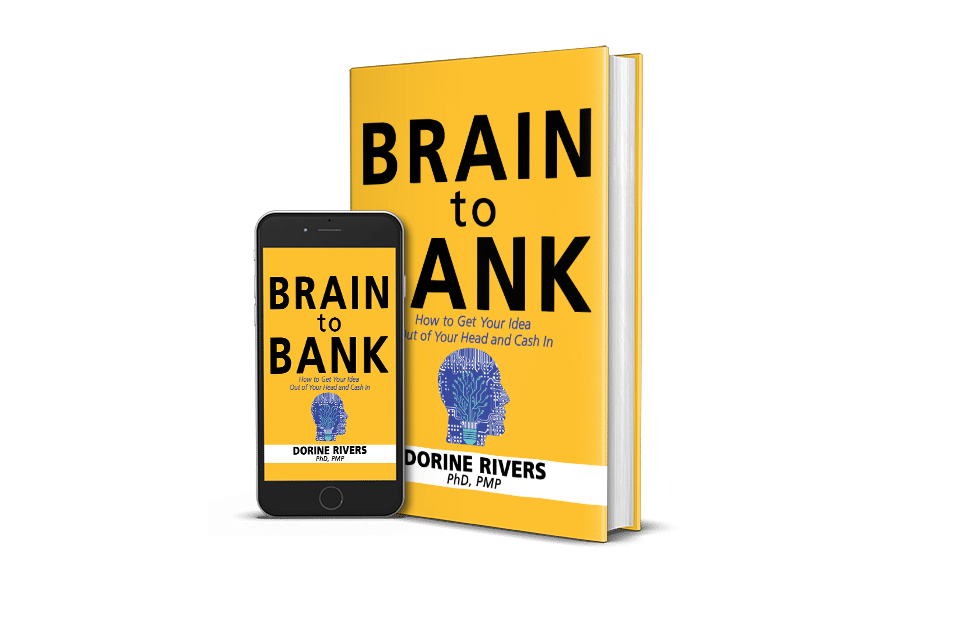 ABOUT THE BOOK
No matter how brilliant you know your idea to be, the chain of events that brings that idea to market must follow a well-thought-out course of action. Recognizing and developing well-targeted, innovative products and solutions and launching them on schedule and within budget is complicated. 
Brain to Bank is the all-inclusive critical blueprint needed to successfully set in motion your new company, product, or service and help you get your idea out of your head and into the hands of consumers.
As you implement strategic actions to keep driving your idea forward, you'll finally experience your incredible idea going from mind to money.
Brain to Bank fills in the gaps of what you know, what you don't know, and, most importantly, what you don't know you don't know so you can finally cross the finish line and cash in!
Brain to Bank is for the gutsy entrepreneur willing to make it happen!
ABOUT THE AUTHOR
Dr. Dorine Rivers, "River" to her friends, literally grew up on North and South American rivers rafting wild whitewater rapids, basking in the sun, and sleeping under a canopy of brilliant constellations. She transferred by osmosis her enthusiasm for the outdoors to her five children (all successful in their own right now) and her twenty grandchildren. Her expertise is in strategic planning and management, and in building effective business infrastructures by creating and identifying growth opportunities and providing advisory services. Her award-winning writing, photography, and graphic design have been published in books, magazines, newspapers, brochures, and advertisements. She is also a screenwriter and producer, as well as a developer of online educational courses. 
Click Here to get your copy for only $1.99 today.
Have a Fantastic Day,
It would be a super extra favor to the author if you had the time to write a review of the book on Amazon. We will look for feedback on what you thought about the book and the biggest benefit you received from the book.
Publish with Elite Online Publishing or hire us to do your Bestseller Campaign.