Author Clark East Hit #1 International Bestseller
With His New Book
Life is a Series of Unexpected Interruptions: The Untold Real-Life Story of How One Bad Decision Destroyed a Multimillionaire's Life and His Road Back to God, Faith, and Love
FOR IMMEDIATE RELEASE 
Author Clark East Hit #1 International Bestseller with his new book Life is a Series of Unexpected Interruptions: The Untold Real-Life Story of How One Bad Decision Destroyed a Multimillionaire's Life and His Road Back to God, Faith, and Love.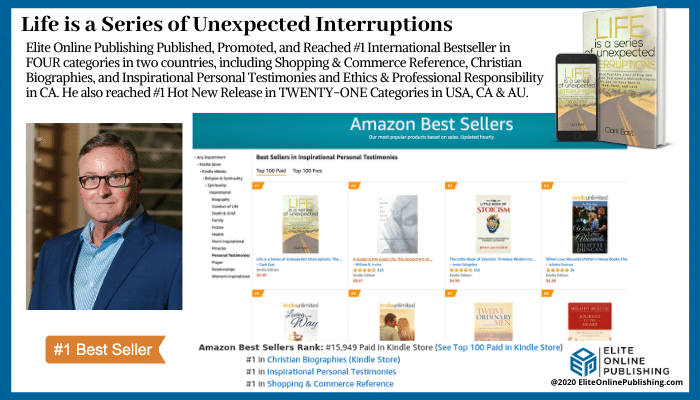 Sugar Land, TX– Friday, July 10, 2020 – Author Clark East joined the ranks of bestselling authors on Amazon with his new book, Life is a Series of Unexpected Interruptions: The Untold Real-Life Story of How One Bad Decision Destroyed a Multimillionaire's Life and His Road Back to God, Faith, and Love which was released Thursday, July 9, 2020, by Amazon.com – the nation's #1 place to buy books.
On the day of release, his book started its upward movement towards bestseller status on Amazon.com. Elite Online Publishing Published, Promoted, and Reached #1 International Bestseller in Four categories including Shopping & Commerce Reference, Christian Biographies, and Inspirational Personal Testimonies in the US and Ethics & Professional Responsibility in CA.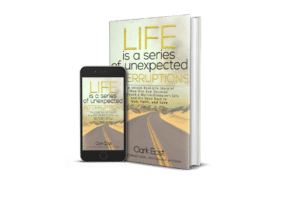 ABOUT THE BOOK 
Read Clark East's journey, the untold real-life story of how one bad decision destroyed his multimillionaire lifestyle. This is his story of the road back to god, faith, and love. His poor choices ultimately guided him to discover what is truly important in life. 
Our mistakes do not define us. Learning from them and changing our decisions and actions are what define us. Choices in his past were all based on fear. Fear led Clark to the emotional and irrational decisions he made every time he had a challenge or a difficulty.
As you read about his journey, his unexpected interruptions, know that no matter your mistakes or what seems to be failures, are just little interruptions that may just lead you to where you need to be. You need not fear them or any other obstacle in your life. You are, however, encouraged to learn and grow.
What has enabled you to be the person you are meant to be — the person God wants you to be? 
What unexpected interruption changed your life?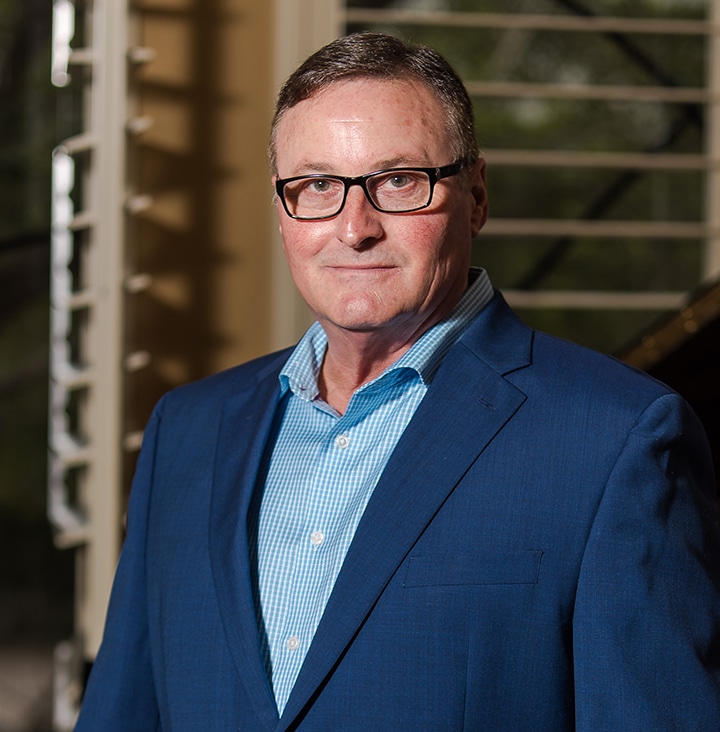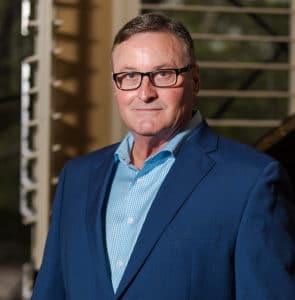 ABOUT THE AUTHOR
Clark D. East became a millionaire at age 25 and went on to become a successful commercial developer, specializing in retail shopping centers spanning Texas, Florida, and North Carolina. Clark developed over 1,000,000 square feet of retail space including not only shopping centers, but apartments, office buildings, and hotels, exceeding over $100 Million in development. Some of his clients have included Starbucks, CVS, LA Fitness, HomeGoods, GolfSmith, Chipotle, McDonald's, Chili's, Outback Steakhouse, Carrabba's and Panera Bread.
Always the entrepreneur, Clark founded/invented "TracFind" – it tracks anything, anytime, anywhere, and alerts you instantly worldwide. He was awarded a patent on this device.
He also invented a "Faith Coin" and gives them out on a regular basis to individuals he feels a connection and need.
Originally from Louisiana, Clark began his career early, owning a bar/restaurant and limo service at just 19 years old. Clark's heart is still on the Gulf Coast of Florida where he grew up. Clark loves boating, the beach, and anything around water. He loves spending time with his four grandkids and his family. He is passionate about family, cooking, creating, and giving back.
Clark currently resides in Sugar Land, Texas.
Watch the Book Trailer! 
Get a copy of the book: https://amzn.to/2ZUTL5t
ABOUT ELITE ONLINE PUBLISHING
This book was published by Elite Online Publishing, the brand-building publisher – write, sell, & market your book online. Elite Online Publishing helps busy entrepreneurs, business leaders, and professionals create, publish, and market their book, to build their business and brand. They are passionate about future authors sharing their stories, knowledge, and expertise to help others.  Educate, inspire, and motivate others by telling your story.
Learn more about Elite Online Publishing at EliteOnlinePublishing.com