Our toolbox of editors, ghostwriters, and marketing gurus will help you develop, write, and fine-tune your content to best-in-class standards. You always have full control of the content of your book, and we help you take it to the highest quality possible.
You Have Control. We Help Create the Highest Quality. 
A Look Inside Our Toolbox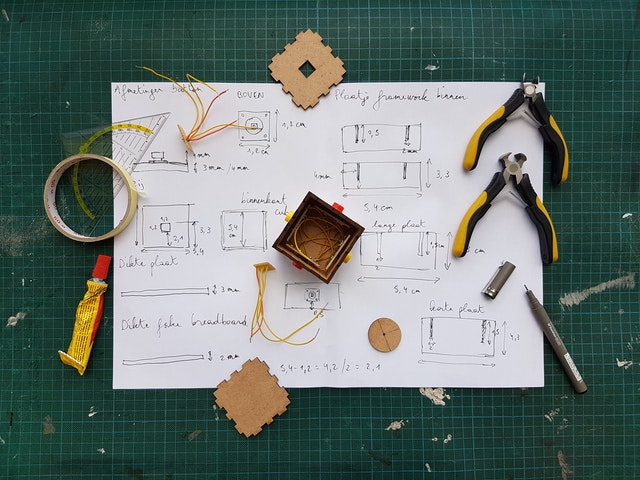 As a publisher, it is our goal to get your story out there in the best way possible. Whether you only have an idea and need some help bringing it to life or you have your novel ready and are seeking an editor, we are there for you every step of the way. With Elite Online Publishing we have all the resources you will ever need to write, publish, and market your book. 
Our ghostwriters and editors are experts in their field and ready to ensure your book is perfectly polished and ready to be in the reader's hands. They have extensive backgrounds in English, editing, and writing. After your book is written (or even before!) you might be wondering how you'll develop a book cover? We got you covered! With our team of designers and marketing gurus, we will design a cover fitting of your novel and one that is eye-catching and marketable. 
Once your book is published, it doesn't stop there! Our marketing team will ensure that your book reaches #1 Bestseller. In fact, all of our authors become #1 bestsellers — take a look at our testimonials here!
Even though we're guiding you through the process, you are still in control. It's your experience that is the most important to Elite Online Publishing.  For more information, click here!
The Benefits of Having a Team
While we encourage you to work in a way that's most comfortable for you, we do have a team to meet all of your needs. The great thing about having a team is that they can easily communicate with each other. The editors and ghostwriters (along with yourself!) can communicate the purpose of this book, symbolisms of important aspects of it, and other information that may be helpful to the book designer. They can flag quotes that will be great for our marketing team to use when promoting your book. 
With our team working together, you'll have the best results!
A Fit For Everyone
Maybe you only need some of our services – perhaps you already have an editor or designer. That's OK! We are here for YOU and YOUR needs. Whether you need all or only some of our services, there is an option that is fit for everyone. 
Some authors are more hands-on than others, and whatever you need may be, your communication style, or plans for your book … it's all about you and your story!  There is a fit for everyone with Elite Online Publishing and our toolbox is here to work for you. 
Does this sound like the team you want to work with? If so, reach out to us today so we can get you started on the road of having a bestselling novel! We'll set up a consultation, see where you're at, and what your goals are and go from there. Click here to schedule a time!