This week's edition of how to create a bestseller focusses on the professional services you may want to employ when taking on writing and publishing a bestseller.
There are a few questions to ask yourself when you begin the process of writing a book aside from your purpose and target market. As we said last week, your purpose for writing the book directs your content and promotion. Your purpose along with certain other factors will help you determine what professional services you will need to employ.
How much time do you have?
What skills do you have in writing?
How professional and polished do you want to appear?
1. Time
Do you have a deadline or a limited amount of time to work on this project? There are several options and services that can assist you in writing your book with a limited time frame or limited time availability.
Dictating your book into your phone or any technology able to accommodate talk to text can help you save time in typing.
A ghost Writer can free up your time to focus on your business or meet a book launch deadline.

You can give them either text, audio or video to work with in creating your content
They can take the time to sort through and pull things together if you don't have the time.

An ghostwriter and editor together can take your ideas and turn them into a great manuscript for you.

Your job is then to simply review and request or make changes so it truly reflects your intended message.
If you have the money but not the time, this is the way to go!
This takes much of the hassle off your shoulders.
It gives you a professional team to work with.
Team work makes the dream work!
2. Skills
If you are looking to stand out as a professional in your field and establish credibility, you will, at a minimum, want an editor.  You may even want to go so far as to hire a ghostwriter to assist you in ensuring your content is spot on and that you are not only delivering cutting-edge material but in a manner that comes across easily to provide the great value you have to offer. This is important if your book is intended as a prospecting tool as it will be your first impression. How complicated is your subject matter and what will it take to present it in an organized, useful format? If you already have most of it created then a ghostwriter may not be necessary. However, if this is the first ttime you have attempted writing your ideas down for someone else to read then a ghostwriter might be jus thte thing you need!
A ghostwriter as stated above can take your ideas and turn them into useful copy.
An editor can help you organize your ideas so they flow in an orderly fashion that that makes them easily understandable.
3. Polish
Are you wanting to establish credibility or become an authority in your field? Is your book intended to open doors so you can speak on the subject matter as a keynote speaker or trainer?  Is your book is going directly to your clients to build your relationship with them and increase their loyalty?  If any of these ring true, then you want to put your best foot forward.  We have several resources for our clients, including great editors and ghostwriters as well as formatting and cover creation experts. We are also expert promoters!
A ghostwriter can help you craft your message properly and save you time.
An editor can catch errors in grammar and spelling to ensure you look polished and professional.
A good publisher can assure your book gets formatted properly, put together professionally and promoted to the top!

A great cover is key as it's your first impression and attention grabber!
Professional formatting is crucial as it sets the tone for the book and makes the text easy to read!
Proper promotion is paramount! You must have a plan of action and the necessary resources to get you to the top!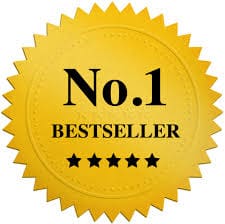 Stay tuned for more on promoting your book to number one!
We will be talking about getting your book to number one and what that provides next week!