FOR IMMEDIATE RELEASE:
The Second Edition of "Video and Social Media Marketing for Professionals: The Top 20 Way to Increase Local and Internet Traffic" by Bestselling Author Jenn Foster Hit #1 in FIVE Categories on Amazon.com

Salt Lake City, UT Friday June 1, 2018 Jenn Foster of Elite Online Publishing released the second edition of one of her first books and hit #1 Bestseller on Amazon.com yet again.
On the day of release, this book started its upward movement towards bestseller status on Amazon.com and reached #1 bestseller status in FIVE categories including, Online Advertising and Home-Based Business Advertising, Internet & Networking.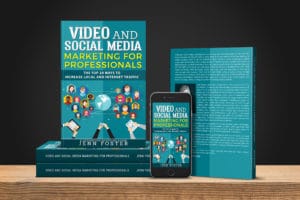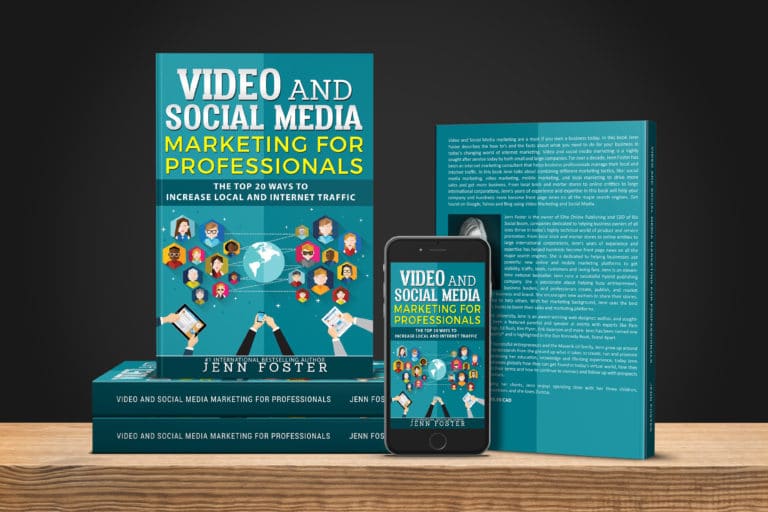 Video and Social Media marketing are a must if you own a business today. In this book Jenn Foster answers the frequently asked questions about what you need to do for your business in today's world of internet marketing. Video and social media marketing is a much sought after service today by a lot of major companies. For almost a decade, Jenn Foster has been an internet marketing consultant that helps business professionals manage their local and internet traffic. In this book Jenn talks about combining different marketing tactics, like: social media marketing, video marketing, mobile marketing, and local marketing to increase Internet and Local Traffic.
Frequently Asked Questions are:
FAQ #1: Why Do You Need Video Marketing?
FAQ #2: How Can I Increase Local Traffic by using Lead Capture Pages?
FAQ #3: How Can I Use Social Media and Video Marketing to Increase My Profits?
FAQ #4: How Do I Leverage Social Media and Video Marketing to My Offline Business?
FAQ #5: What Social Media Platforms Do I Need to Be On for My Business?
FAQ #6: What is Mobile Marketing?
FAQ #7: How Do I Improve My Website's Format to Increase my Profits?
FAQ #8: Why Does Your Business need Video?
FAQ #9: What is a Video Card Brochure?
FAQ #10: Should I Hire a Videographer or Shoot My Own Video?
FAQ #11: What Topics Should I Use in Video?
FAQ #12: How Long Should My Video Be?
FAQ #13: How Do I Use SEO to Optimize my Online Videos?
FAQ #14: How do I integrate Video Into My Online Marketing Campaign?
FAQ #15: How Do I Get People to Watch My Videos?
FAQ #16: Should I be Uploading Videos on YouTube or my Website?
FAQ #17: How do I Create Videos that will Keep My Audience Engaged?
FAQ #18: How Can I Make Sure that the Right People Watch My Videos?
FAQ #19: How Do I Keep My Video Content Relevant?
FAQ #20: How Do I Use Video in Email?
About The Author: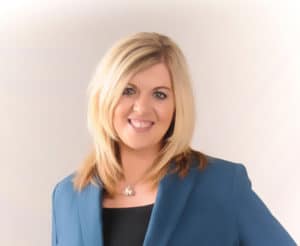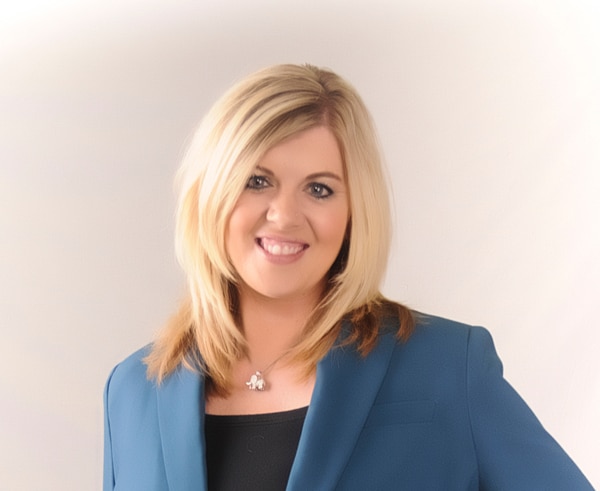 Jenn Foster is one of today's national leading online and mobile marketing experts. She is the founder and CEO of Biz Social Boom, a company dedicated to helping business owners of all sizes thrive in today's highly technical world of product and service promotion. She is dedicated to helping businesses use powerful new online and mobile marketing platforms to get visibility, traffic, leads, customers and raving fans. A graduate of Utah State University, Jenn is an award-winning web designer, author and sought-after speaker. She received an Award in Hollywood from the National Academy of Best Selling Authors. Jenn enjoys raising and having fun with her three children, and family.
Additional information about Jenn and her business can be found at  www.JennFosterSEO.net
Follow Jenn at:
AuthorJennFoster.com/ or Facebook.com/AuthorJennFoster/
Jenn Foster & Melanie Churella Johnson are the co-owners of Elite Online Publishing.
Learn more about Elite Online Publishing and their offerings by clicking the links below.
YouTube Channel – Elite Online Publishing
Podcast- Elite Expert Insider
Elf Shelf Activity & Coloring Books
Elite Journals
Book Writing Fast Pass Course
Zero to Hero Course
Free Course: 5 Secrets To Marketing Your Book