Book Release TODAY! Only 1.99 Cents – Making Sound Money Moves.
We are excited to announce the new book by Lynda Paul, Making Sound Money Moves: Financial Playbook for All Jocks – 43 Reasons Professional Athletes Have Jacked-Up Financial Lives and What You Can Learn From Their Foul Plays.
TODAY ONLY, the Kindle eBook is only 99 cents. Head over to Amazon and order your eBook for yourself or a friend! Hurry before it returns to the regular price.
Share this link:  https://geni.us/ejmDgw
ABOUT THE BOOK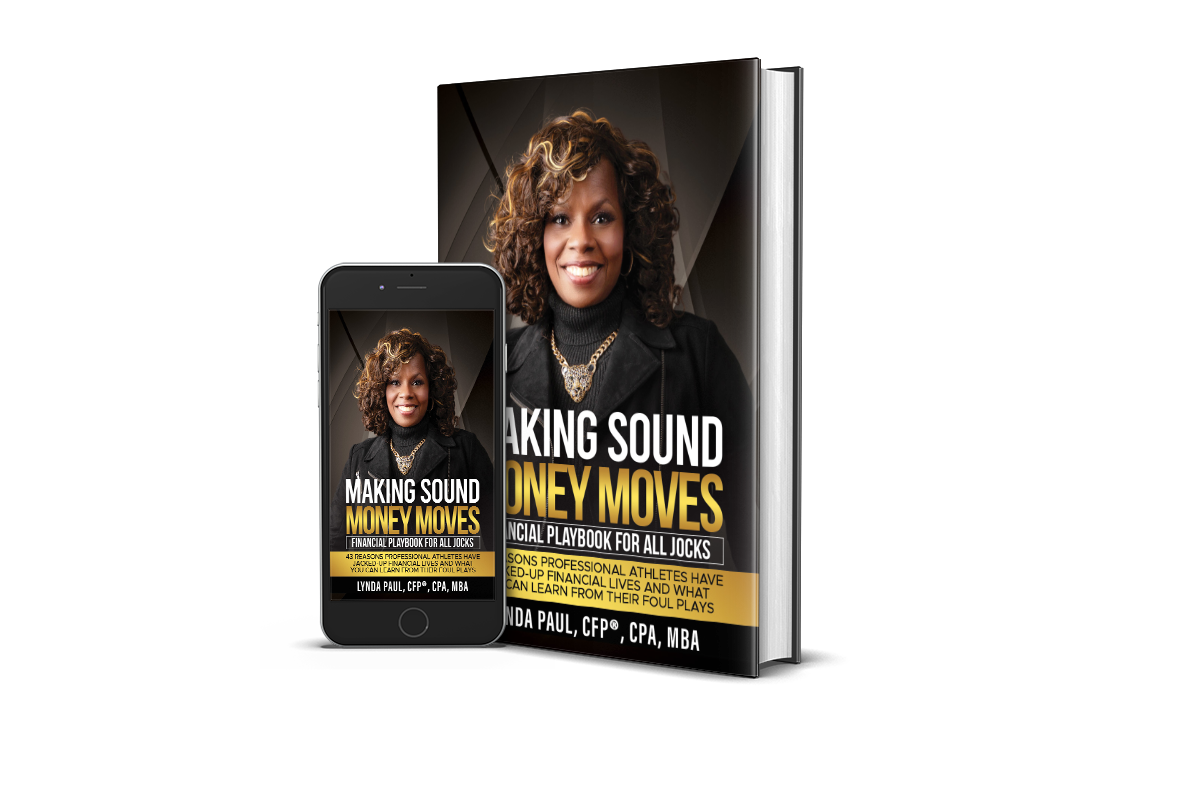 Let's keep this 100. You are super gifted in your chosen sport, but you are a rookie at managing your money. It's clear that you lack financial knowledge, and you need to sharpen your understanding of personal finance terms.  Sometimes you feel intimidated by the financial jargon spewed about on social media, and you are even unsure of what questions to ask to make the best, informed decisions regarding your money. Let's face it, you are financially illiterate. You simply do not know what you do not know. This book will change all of that.
In Making Sound Money Moves, Lynda Paul, a Certified Financial Planner™ with over 35 years of experience managing money at both the corporate and personal level, identifies 43 things that can trip you up on your journey to financial prosperity. Broken up into eight chapters, each detailing different aspects of your life and career that could potentially lead to financial landmines, she covers everything from interpersonal relationships to mental and physical health to the dopaminergic high of being a successful athlete.
The solutions to address financial illiteracy are straightforward, but the implementation and execution of an appropriate game plan to tackle this wealth-stealing pariah is not easy. You will need to be intentional about your resolve. By consuming every word of Making Sound Money Moves, you will equip yourself with money management tools that will benefit you for a lifetime.
 Do yourself a favor, read this book and make your future self proud.
ABOUT THE AUTHOR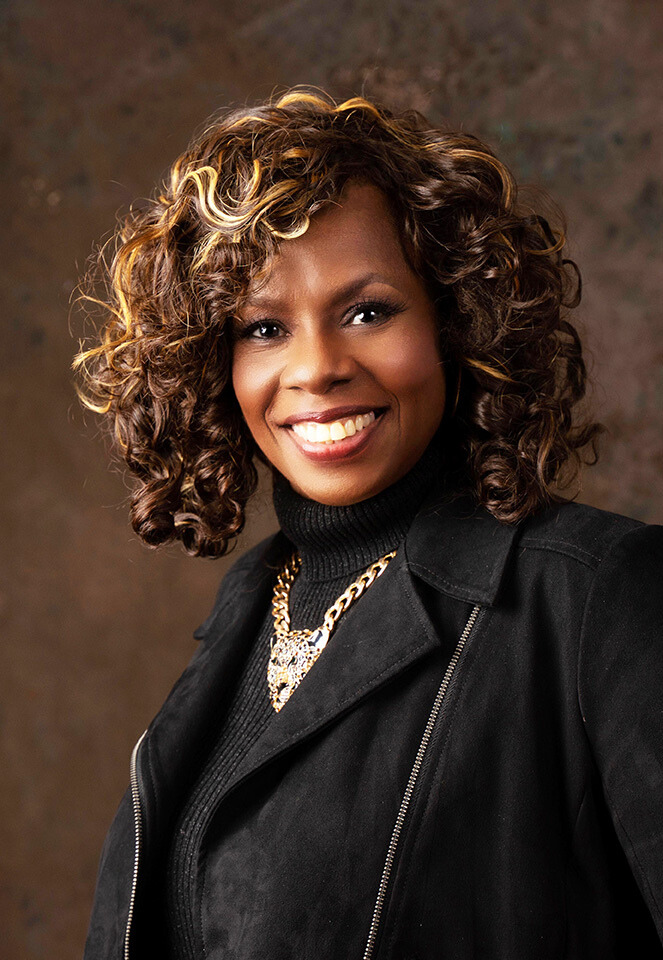 Lynda Paul is the owner, founder, and chief investment advisor of Sound Money Management, Inc., RIA, an independent Registered Investment Advisory firm in San Antonio, Texas. With an undergraduate degree in corporate finance from Ball State University and a master's degree in finance and marketing from Keller Graduate School of Management, Lynda is celebrating 28 years serving the needs of her clients in a spectacular way, operating her firm as a fiduciary. Lynda believes that when it comes to choosing a financial planner, independence, trust, and competence are foundational virtues. She has helped more than 500 clients achieve their financial goals and manages millions of dollars for her clients around the country.
Over the past decades, Lynda has served several organizations in the Chicagoland area with passion and honor including being a fundraiser for Red Nose Day to help spread awareness and to end child poverty, Roots & Wings, a young men's ministry she founded in 2001 – creating the Jabez Project, Chair of the Finance Committee for the YWCA Board of Directors, and from 2011-2017, she served as an elected member of the College of Lake County Board of Trustees.
As a former Division I collegiate basketball player, Lynda has combined her passions for financial planning and athletic endeavors to create an inspiring and informative book about the importance of financial literacy entitled Making Sound Money Moves: Financial Handbook for All Jocks – 43 Reasons Professional Athletes Have Jacked-Up Financial Lives and What You Can Learn from Their Foul Plays. Her goal for this book is "to inspire young people to improve their financial IQ and relationship with money, and to help them understand that money decisions made today will impact their future."
Lynda is married to Cliffton Paul, Sr., a retired police officer and Navy veteran, and they have three wonderful Millennial sons: Cliff Jr., Brandon, and Darius. In her leisure time, Lynda enjoys hiking, whitewater rafting, teaching Zumba and cardio-kickboxing, and reading up on financial planning strategies while hanging out at the beach.
Lynda speaks to audiences around the country on various topics on financial literacy, financial planning, and leaving a financial legacy. Her firm's Form ADV is available upon request.
Click Here to get your copy for only 99 cents today.
Watch the Book Trailer Video


Write a review on Amazon. The author would love your feedback on what you thought about the book and the biggest benefit you received from the book.
Click Here to leave a review.
Publish with us fill out the author submission form Click Here.