Sablethorne Hits #1 International Bestseller With New Book
"Tattoo Flash Adult Coloring Book: Sablethorne Adult Relaxation With Modern Tattoo Art Designs Such as Mermaids, Aliens, Pinups and More"
Author Sablethorne Hits #1 International Bestseller With New Coloring Book
Salt Lake City, UT– Wednesday, December 4, 2019 – Author Sablethorne joined the ranks of bestselling authors on Amazon with his new, exciting and unique coloring book, "Tattoo Flash Adult Coloring Book: Sablethorne Adult Relaxation With Modern Tattoo Art Designs Such as Mermaids, Aliens, Pinups and More," which was released Tuesday, December 3, 2019, by Amazon.com – the nation's #1 place to buy books.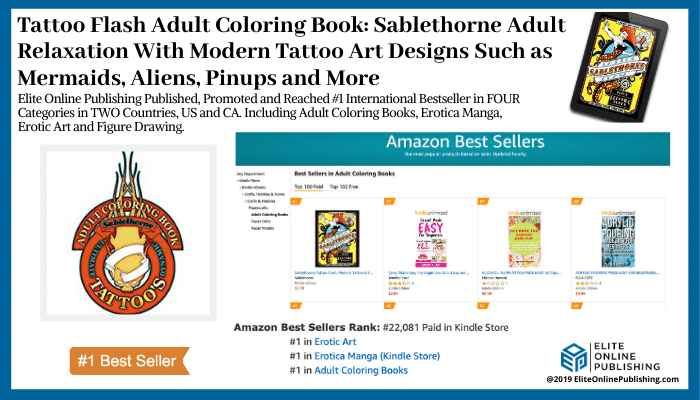 On the day of release, his book started its upward movement towards bestseller status on Amazon.com and reached #1 International Bestseller in FOUR Categories in TWO Countries, US and CA. Including Adult Coloring Books, Erotica Manga, Erotic Art and Figure Drawing.
About the Book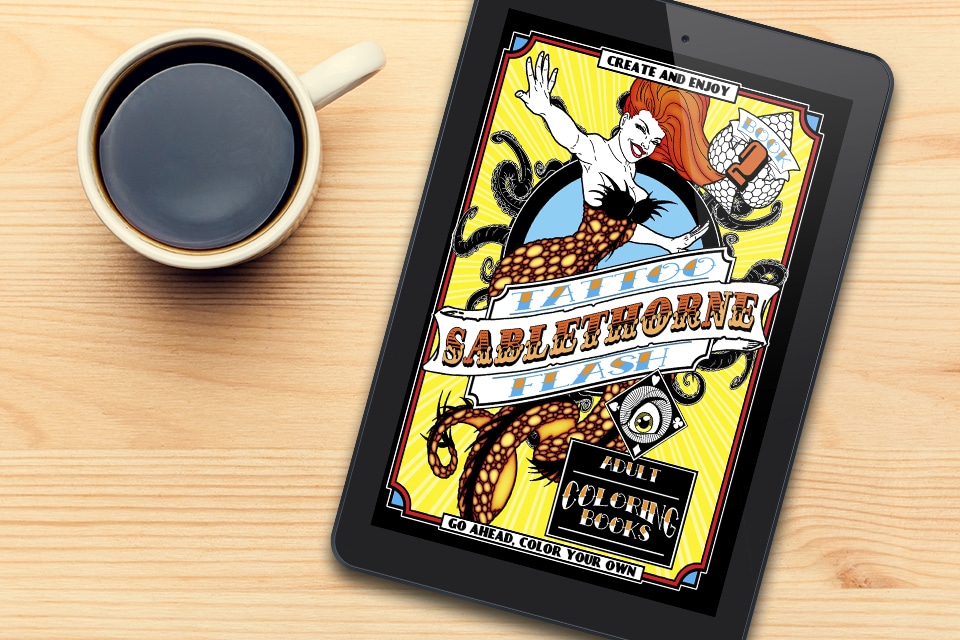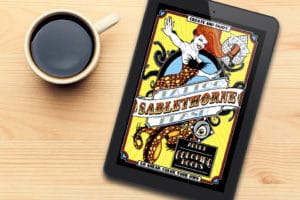 Amaze your friends! Do you draw for the love of drawing? You don't need a reason. The truth is you already have style. You can make the ORDINARY: EXTRAORDINARY! Seduce, shape, evoke an emotional response by coloring your own: KNOCKOUT TATTOO FLASH from Sablethorne. 
Plum aquatic depths with Sultry Mermaids as they cavort with Denizens of the deep! Ride to dizzying heights of the atmosphere with Rocket Girls as they roar into battle against Insidious Alien Hordes!
But wait there's MORE!
 Feel your pulse pound as Glamorous Pinups dance through your imagination! Illuminate Sexy Devil Girls and Alluring Angels! Get inspired with these ultimate, dynamic, traditional and new school tattoo flash!
 Be the magic, not the illusion! Life is better when you create! 
Create and Enjoy with: SABLETHORNE TATTOO FLASH! 
About Sablethorne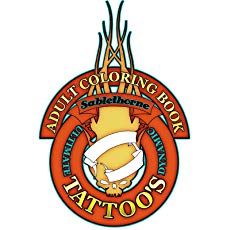 Sterling Nelson – A lifetime love of art, illustration, and design have been the motivating factors in Sterling's life. Beginning in high school where he was a member of VICA club becoming their parliamentarian. He received the Sterling Scholar award for vocational education (print and design). He was a member of the debate team and went to state three times in extemporaneous speaking. Sterling attended Utah State University in their art program. He is a graduate of Al Collins School of Design in Tempe, Arizona. He has also received a certificate in the one-year design program from Eagle Gate College in Murray, Utah.
For over thirty years Sterling has been honing and expanding his artistic skills in order to bring mind-blowing illustrations to the public. With tattoo flash (images) he has found the perfect niche for the black and white line art that has always been his favorite form of artistic expression. The stunning and dynamic art seen in his body of work will enliven and turn on the creative juices for people of all walks of life.
Sterling lives in Utah with his two wonderful children where he is obsessed with his artwork and is, unfortunately, one of the millions of Americans that binge watches television shows to absurdity. To see his illustrations contact his business site at Sablethorne Adult Tattoo Coloring Books on Facebook, Twitter, or go to Amazon and purchase the first of many coloring books to come.
Website: www.Sablethorne.com
Facebook: facebook.com/adulttattoocoloringbooks
Twitter: twitter.com/SablethorneTatt
GRAB YOUR COPY TODAY @ https://amzn.to/3500SLz 
WATCH THE TRAILER @ https://youtu.be/Qj6VYL9mJIw
About Elite Online Publishing
This book was published by Elite Online Publishing, the brand-building publisher – write, sell, & market your book online. Elite Online Publishing helps busy entrepreneurs, business leaders, and professionals create, publish, and market their book, to build their business and brand. They are passionate about future authors sharing their stories, knowledge, and expertise to help others.  Educate, inspire and motivate others by telling your story.
Learn more about Elite Online Publishing at eliteonlinepublishing.com