#1 National Bestselling Author Sam George Hits the Bestseller List on Amazon with His Book "I'll Get Back to You"
FOR IMMEDIATE RELEASE 
#1 National Bestselling Author Sam George Hits #1 with his book "I'll Get Back to You"
Scottsdale, AZ– Monday, February 28, 2022 – Author Sam George joined the ranks of bestselling authors on Amazon with his Book, "I'll Get Back to You: The Dyscommunication Crisis: Why Unreturned Messages Drive Us Crazy and What to Do About It."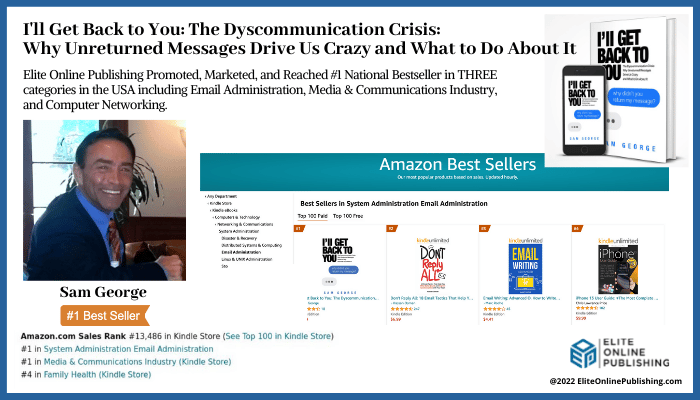 His book was published by Post Hill Press on April 25, 2021, on Amazon.com – the nation's #1 place to buy books.
Elite Online Publishing Promoted, Marketed, and Reached #1 National Bestseller in THREE categories in the USA including Email Administration, Media & Communications Industry, and Computer Networking.
ABOUT THE BOOK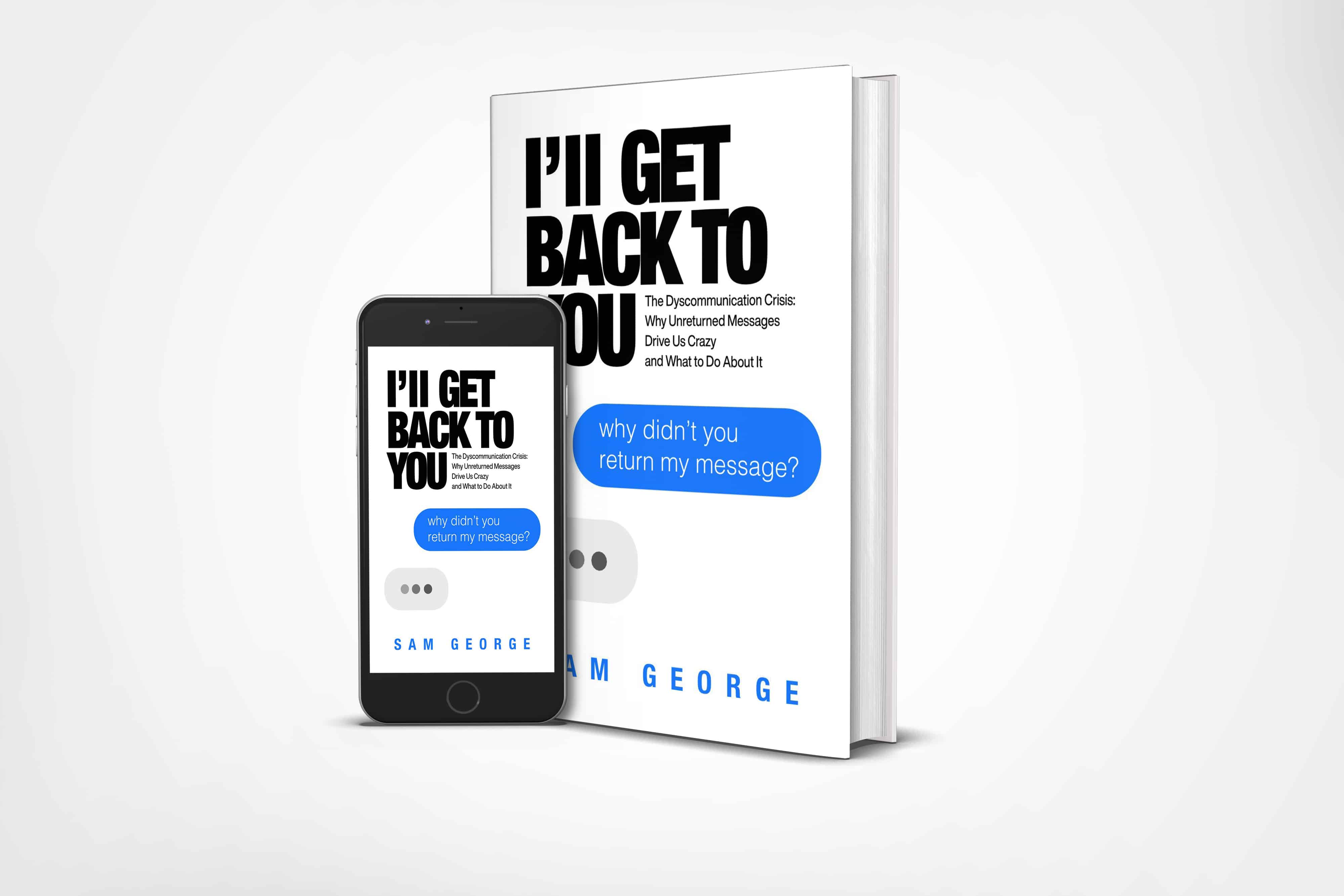 Digital communication disrupts our relationships with our partners, families, and friends. Uncertainty, anxiety, and misunderstandings are all caused by emails and texts.
I'll Get Back to You is the first book to teach you how to stop texts and emails from interfering with your relationships and your life.
The issue with emails and texts is that they do not have instant feedback, like direct contact, where you can understand and clarify in real-time. The immediate feedback loop of the past has broken down, leaving us with broken communication loops. It's created the Dyscommunication Crisis. You never know if the message will be misunderstood or returned.
The worst is an unreturned message. You've been texting your boyfriend for over twenty-four hours, and he hasn't responded. You've been texting your child all day and haven't received a response. The result is identical. We conclude something is wrong and justify it using the worst-case scenario.
Unanswered messages have a significant psychological toll. Polls support this:
67% of people suffer from agitation or anxiety.

67% resort to worst-case scenarios to explain.

71% of people fall into negative loops of thinking.

46% admit to making a mistake they regret.
Even when messages are returned, the exchange is not always complete. The message might be vague, or you may misinterpret it, resulting in similar issues. It's a broken communication loop, and, unlike in the past, there's no direct input to clear things up.
I'll Get Back to You ensures that they read your message, not just scan it. There are solutions to ensure your messages are fully understood and promptly returned. There are interesting stories about relationships, dating, family, and work, along with self-improvement worksheets. I'll Get Back to You offers practical solutions:
Tested tactics so messages are promptly returned.

Procedures in writing messages so they are understood.

Strategies to follow up on unreturned messages.

Proven ways to calm your mind quickly to reduce stress.
There will be no more waiting, worrying, and miscommunication. I'll Get Back to You has the answers and solutions that will improve your relationships and life.
 ABOUT THE AUTHOR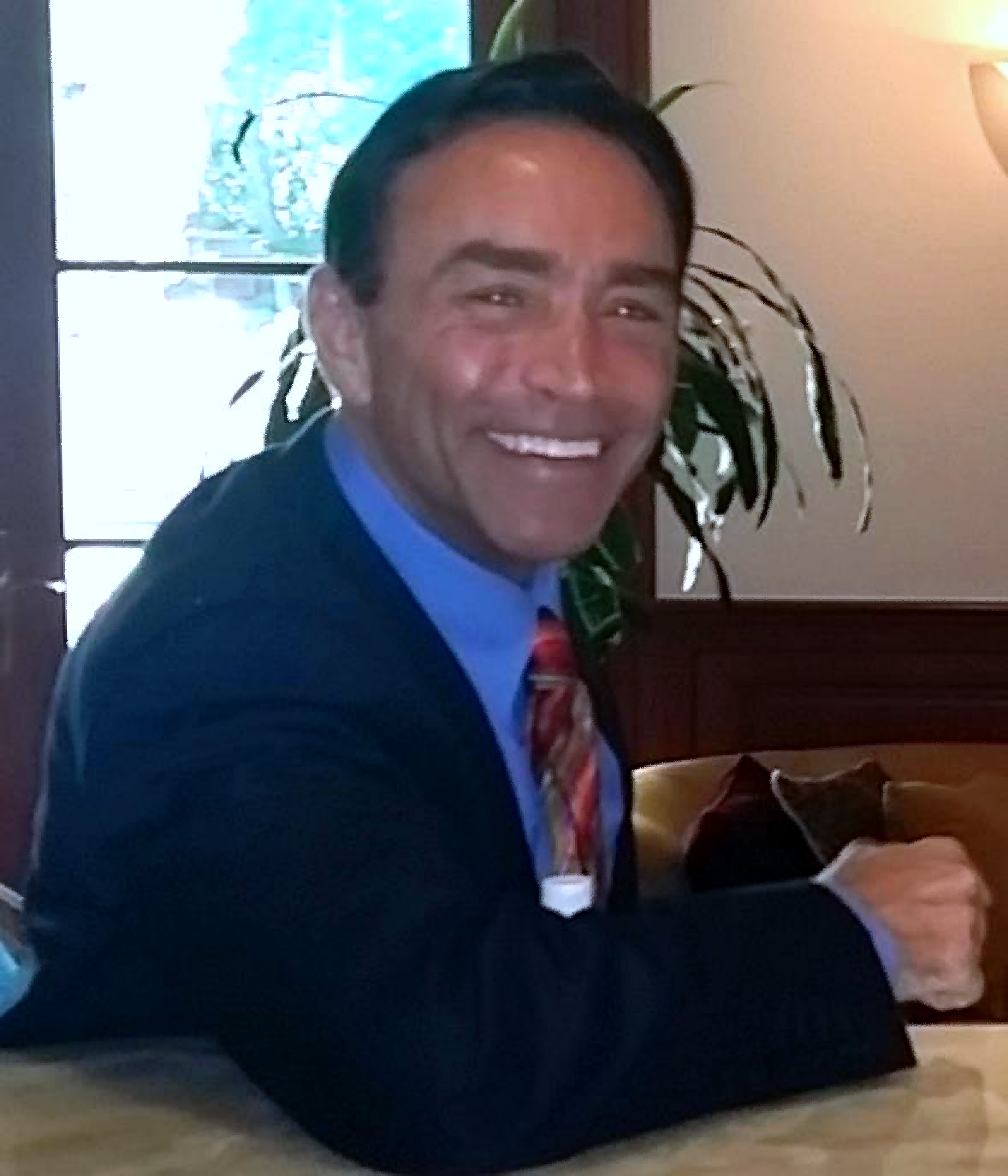 Sam George is a master at two things: discerning trends before they are recognized as trends and communicating these ideas to the public at large.
He is the co-author of The Great Divide: Retro vs. Metro America, the first book to name and bring awareness of the cultural rift in America, which has become a war. The Great Divide received national press coverage, including reviews in the New York Times, Newsweek, the Los Angeles Times, and a presentation to National Press Club that was covered by C-SPAN.
In 1995, Sam was hired to put together the strategy to legalize marijuana. The program was in part funded by George Soros. Sam's focus groups and polls showed that the only way to "legalize" marijuana was to "medicalize" it first. Another funder, John Sperling, Founder of University of Phoenix, described it as a "genius" idea. It worked. A total of thirty-three states have approved medical marijuana and ten states have legalized marijuana.
Sam now splits his time between writing and digital communication. He specializes in advocacy, marketing, and fundraising for nonprofits and corporations. He also leads an entirely online yoga company, YMEDICA, which educates yoga teachers on medical yoga.
Follow Sam
Click Here to Order a Copy Book!
ABOUT ELITE ONLINE PUBLISHING 
This book was marketed by Elite Online Publishing, the brand-building publisher: Write, sell, and market your book online. Elite Online Publishing helps busy entrepreneurs, business leaders, and professionals create, publish, and market their book, to build their business and brand. The company is passionate about future authors sharing their stories, knowledge, and expertise to help others. Educate, inspire, and motivate others by telling your story.
Learn more about Elite Online Publishing at EliteOnlinePublishing.com