Are you a small business owner? Well Amazon has mentioned that owners like you average an earning of $90,000 a year from selling in its stores.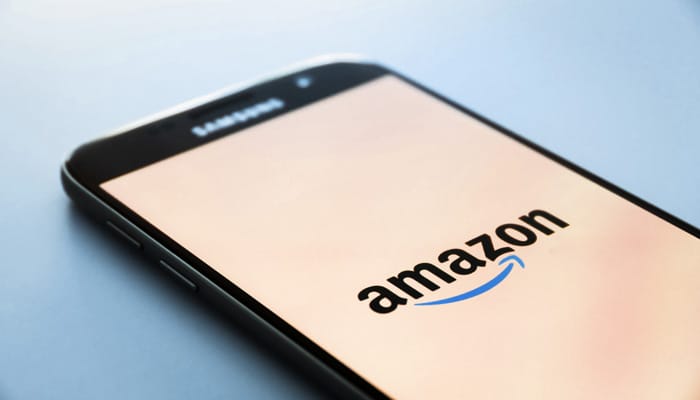 Amazon is often blamed for the loss of brick-and-mortar stores nationwide. However, Amazon has helped millions small business owners succeed in this digital era.
Amazon recently published its second annual "Small Business Impact Report," revealing that it has helped more than 1.9 million U.S.-based small and medium-sized businesses (SBMs) generate more than $160 billion in 2018.
The company says that these businesses, on average, pull in $90,000 a year in Amazon sales.
Small business owners and authors expand their business by selling in Amazon's stores, publishing via the company's e-book's unit and utilizing the online retailer's various web services.
Developers who create Alexa-enabled devices also bring in revenue by selling items Amazon.. The fact is, the tech giant says 90% of the Alexa-enabled gadgets on its site were built by a third party company.
"As we work to help them grow their businesses, we are making big investments in our delivery network, data centers, AI research (and) robotics," said Jeff Wilke, CEO of Amazon's worldwide consumer division, in a statement.
The Jeff Wilke also said that the company is "inspired by the type of inventiveness that makes entrepreneurs tick," so Amazon has invested tens of billions to help them succeed.
Here are some important things to remember from the report:
Sellers
Companies selling their products in Amazon's stores keeps growing, and last year the number of SMBs that surpassed $1 million in sales grew by 20% over the year before, Amazon said.
On average, U.S. small business owners sold 4,000 items a minute in Amazon's stores. The e-commerce website lent more than $1 billion to help owners build inventory.
The top-selling categories are Beauty, Health & Personal Care and Home.
Writers
More than $260 million was made by authors in 2018 from Amazon's ebook publishing unit called Kindle Direct Publishing.
The Seattle-based company says that thousands of independent authors earned more than $50,000 last year and more than a thousand surpassed $100,000 in royalties.
Hundreds of thousands of authors from around the world have self-published using the service Since 2007 when the publishing division launched,
Amazon says that authors get to keep 70% of every sale.
Delivery
Entrepreneurs are able to build their own business by delivering packages for Amazon.
The company claims that small business owners earn as much as $300,000 in annual profit by operating a fleet of up to 40 vehicles, however, the report did not reveal how much delivery operators make on average.
States
Some states are outselling others. According to Amazon, these are the fastest growing states:
Mississippi

Nebraska

Maine

Texas

Indiana

Colorado

North Dakota

Vermont

Wisconsin

Missouri