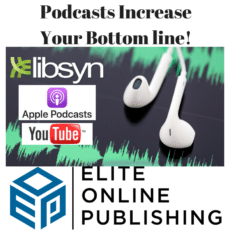 Quite possibly the smartest thing you can do as an author, publisher or expert is to build a platform of raving fans.
Fortunately, one of the best and easiest ways to attract new buyers, clients and fans to you is through a podcast.   
Good news… Elite Online Publishing can create and help you start your own podcast and keep it going every week.