We are excited to announce the new book by Tonya L. Carter "Take Your Turn! A Leadership Guide to Success for Young Women"
TODAY ONLY the Kindle eBook is only $.99 cents. Head over to Amazon and order your book for yourself or a friend.
Share this link: https://amzn.to/2NTrJFc
International link: https://authorexperts.club/show-book/B08WTKPXNL
ABOUT THE BOOK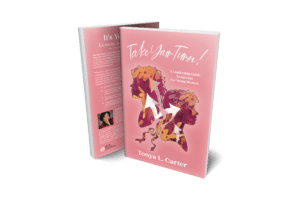 It's Your Turn!  Leaders are made within
When I was told at an early age that I couldn't be an engineer because I was a girl, I started on a journey to prove the nay-sayers wrong. It lit a fire not only for me personally but drove my life's work to develop others to achieve their potential, especially young women.  This book is a positive guide for young women to equip themselves for future leadership roles by leveraging their strengths and practicing during the formative years of 13 – 18. What's unique about the book are four things: 
It's a

leadership self-help

book for teens

The chapter topics of focus were decided through a survey of women reflecting on this age range

(all generations represented)

It's interactive for readers with activities at the end of each chapter to

practice what was learned

A

Facilitation Guide

is available for parents, guardians, counselors, youth leaders, Sororities, etc. to lead guided discussions on each chapter topic
The storytelling style makes it a fun read, and readers can envision themselves as the protagonist in many of the shared real-life stories. Most of all, this book is a confidence builder during a time when it's often most needed, in hope of spurring the reader to change the leadership landscape of the future. The message to these young women is to TAKE YOUR TURN!
About The Author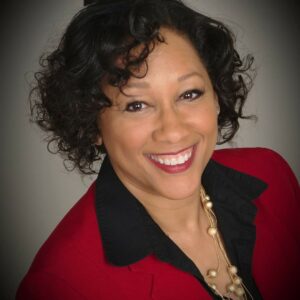 After graduating from the United States Military Academy in West Point, NY, I became an Army Officer in the Corps of Engineers. I served for 11 years on Active Duty, in the Reserves, and the National Guard both internationally and within the US. I was hired by General Motors for my leadership experience and Engineering background. However, the leadership team recognized my strength in leading and developing others and promoted me to a role in Human Resource Development. The people side of the business has always been my passion, how to help develop them, how to improve team effectiveness, how to grow managers into stronger leaders, so this role was the perfect fit for me. I returned for my Master of Training & Development with a focus on Organizational Development at Oakland University, in Rochester, MI and have now been an HR Leader for over 20 years. Along with these experiences, I've also led in other capacities as a Ministry Leader, Athletic Coach, and Chapter Sorority Leader. I believe that these experiences allow me to sow into the lives of those who need guidance or want to guide others to embark on a leadership journey.
Click Here to get your copy today.
If you don't have an amazon account, please open one at: 
PS – It would be a super extra favor to the author if you had the time to write a review of the book on Amazon. We will look for feedback on what you thought about the book and the biggest benefit you received from the book.