Author Tonya L. Carter Teaches Young Women To Become Successful Leaders
For African-American Heritage Month, The Multi-Cultural Committee wanted to share some interesting stories about some of our African-American staff throughout the month of February.  We'd love to hear from you, but here's the first one. Tonya Carter is the Director of Corporate Human Resources working at Headquarters in Chantilly, Virginia.  She's worked with CORT for 8 ½ years and will soon be a published author! Let's hear from her . . .
IT'S MY TURN! That might sound childish to you, but what if you don't speak up?  If you don't speak up, isn't it likely that you'll miss out on opportunities?
"When I was told at an early age that I couldn't be an Engineer because I was a girl, I started on a journey to prove the nay-sayers wrong. It lit a fire not only for me personally but drove my life's work to develop others to achieve their potential, especially young women.  I wanted them to speak up like I did all those years ago," says Tonya Carter. "This culminated in my writing a book to help them start their leadership journeys; TAKE YOUR TURN!: A Leadership Guide to Success for Young Women."
I never thought that I was the book writing type. I've always been an avid reader, but writing . . .? Nooo! It wasn't something that I aspired to do. To be honest, I'd written so many papers for school, I thought to avoid writing anything substantial like the plague! Instead, I admired others who were creative enough and willing to put in the time and effort to create stories.  
Then something happened to inspire me to write.  I had two daughters!  I started to question what the future held for them.  How do my husband and I prepare them for whatever the world has in store?  How do we help them take advantage of opportunities to get ahead?  I couldn't find any reading material on this topic but put it aside because we had plenty of time to figure it out, right? 
Unfortunately, when they were in high school, it became even more obvious that there was still no reading material on this topic.  My husband and I researched for hours for books, articles, etc. to no avail.  That's when I decided not to wait for someone else to fill this gap.  This book was 10 years in the making because life got in the way, but in May of 2020, I put pen to paper and didn't stop writing until it was done! Now I'll be a published author on February 25th! Who knew?!
What's great is that this book is a positive guide for young women to gain knowledge to equip themselves for future leadership roles by leveraging their strengths and practicing during the formative years of high school. What's unique about it are four things: 
It's the first leadership self-help book for teens that I've ever seen. 

The chapter topics of focus were decided through a survey of women reflecting on high school years (30% response rate, all generations, from across the US). 

It's interactive for readers with activities at the end of each chapter to practice what was learned.  

A Facilitation Guide is available for parents, guardians, counselors, youth leaders, Sororities, etc. to lead guided discussions on each chapter topic.
Granted, anyone who reads the book will gain helpful knowledge for their leadership journeys; however, it was written keeping in mind the unique set of circumstances that young women tend to experience when pursuing leadership roles during those formative years of high school.  The intent here is to address those circumstances by sharing examples of the experiences of others.  Stories of male and females are shared because we do need to understand each other and work together to be successful.  I've even had adults share that they pulled helpful nuggets for their current career aspirations.
Some here at CORT supported me by taking the survey and/or sharing it with friends and family.  Additionally, you will see a few familiar names within.  Paula Green is one of the guest writers along with Stephen Picarde.  Brian Joyce is also noted in the Recommended Reading section with his book, Perception.  A true CORT family affair.
In the end, the storytelling style of the book makes it a fun read (according to the test audience), and readers can envision themselves as the protagonist in many of the shared real-life stories. Most of all, this book is a confidence builder during a time when it's often most needed in hope of spurring the reader to change the leadership landscape of the future. The message to these young women is to TAKE YOUR TURN!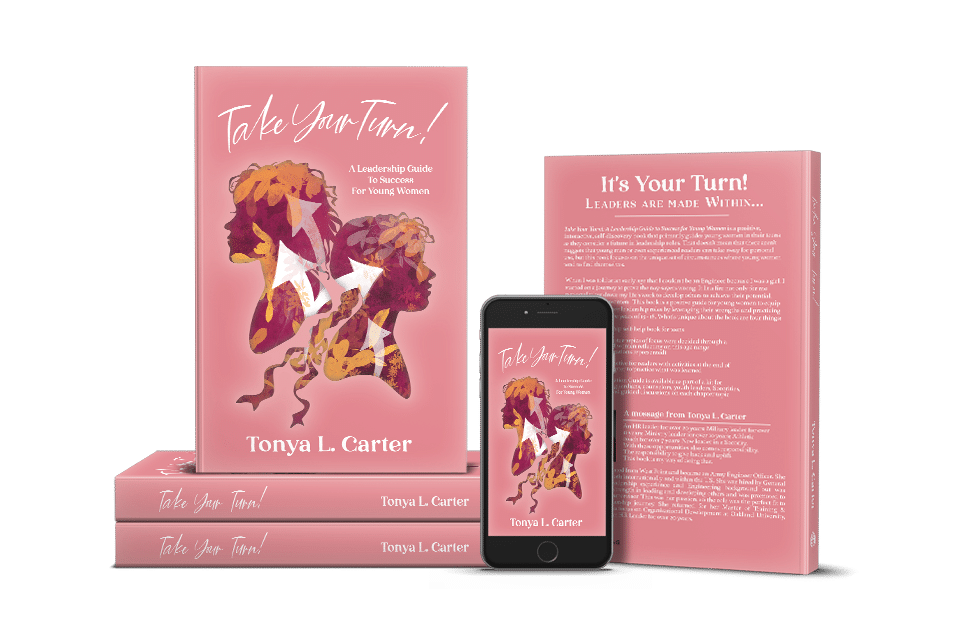 Again, reach out to the Multi-Cultural Committee through Ashlee Watson at [email protected] to submit your special interest story or recommend others as we celebrate diversity during each heritage month.  Thank you!