Will Your Book be a Movie or Documentary on Netflix?
You never know if your Book will make it to Netflix… Look at a few that have…
We have all seen a favorite book made into a movie or TV show. Netflix is one who is taking popular books and turning them into movies for us to watch and continue our obsession. The authors not only reach current fans but they expand their fan base by sharing it through video.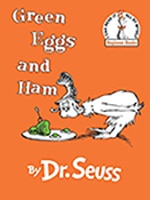 We all know the  Dr. Seuss book Green Eggs and Ham. We grew up reading it and currently kids celebrate it in school. It is now getting its own adaption on Netflix with some very well known actors and actresses. This animated series is produced by Ellen DeGeneres and created by Jared Stern. You are welcome to read more about this fun production HERE.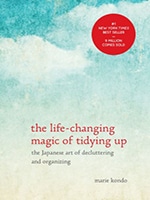 Who hasn't heard of the KonMari Method? If you have not, here is your opportunity to become familiar with it. Marie Kondo is a world-renowned best selling author. With her ability to teach others to "clear out their clutter and choose Joy" in their houses and in their lives. Her book "The Life-Changing Magic of Tidying Up" reached Netflix's attention and they offered her a show called "Tidying Up With Marie Kondo"  You can read more about her and the Netflix original HERE.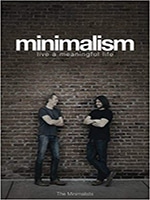 Joshua Fields Millburn and Ryan Nicodemus have helped more than 20 million individuals live significant lives with less through their podcasts, website, documentary and books. The Minimalists have been highlighted in the NPR, BBC, Wall Street Journal, ABC, Boston Globe, TIME, Forbes, FOX, CBS, New York Times, and NBC. Their book "Minimalism: Live a Meaningful Life" teaches that the things most important in life really are not things at all. You can understand their reasoning that the most important things in life is time given, passion, love for others, contributing, and health. Here You can learn more about Joshua and Ryan and their journey they took from leaving six figure jobs to becoming Minimalists with better well being and into happier fulfilling lives.
Your book will reach hundreds of people and one of them may be looking to adapt it. Whether you have a #1 bestseller book or one that becomes adapted to a screenplay you should be proud of what you created. These three books started out with  something in mind, and published it. Maybe one of your published works will be the next one to Watch!