FOR IMMEDIATE RELEASE
Author Jay Lucas hit #1 bestseller on Amazon with, "American Sunshine: Rays of Hope and Opportunity"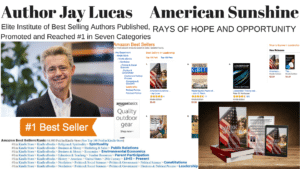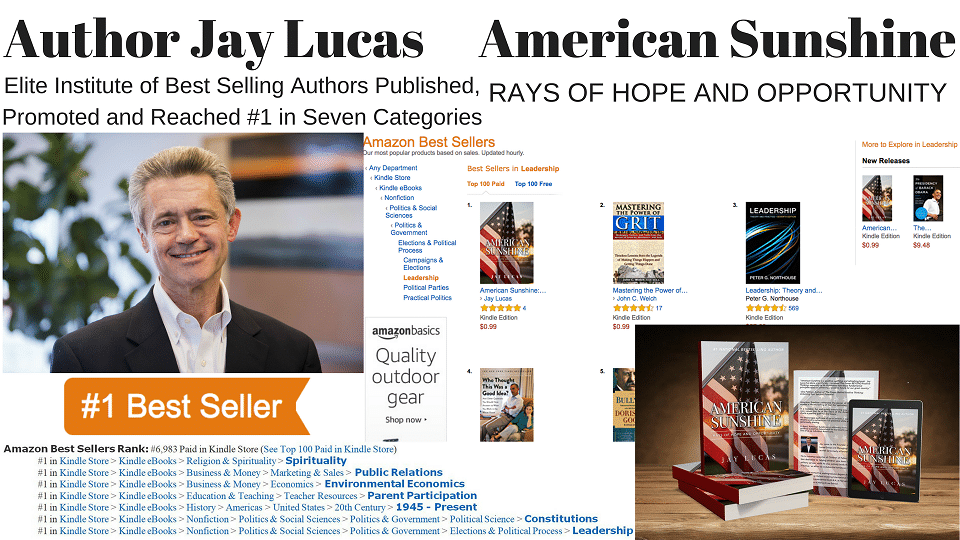 New London, New Hampshire – Friday, April 13, 2018 – Best-Selling Author Jay Lucas Hit #1 on Amazon with his new book, "American Sunshine: Rays of Hope and Opportunity," which was released April 11, 2018 by Amazon.com – the nation's #1 place to buy books.
On the day of release, "American Sunshine: Rays of Hope and Opportunity " started its upward movement towards bestseller status on Amazon.com and reached #1 best-seller status in Seven categories including:  Public Relations, Environmental Economics, Constitutions and Leadership.
About The Book –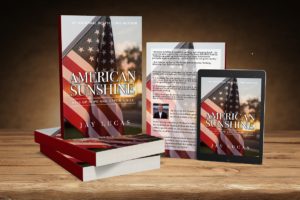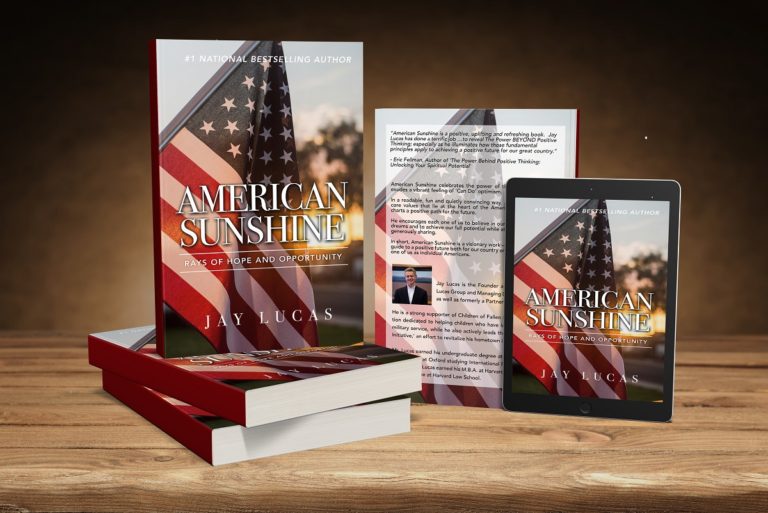 American Sunshine celebrates the power of the human spirit and exudes a vibrant feeling of 'Can Do' optimism.
In a readable, fun and quietly convincing way, Jay Lucas distills the core values that lie at the heart of the American experience and charts a positive path for the future.
He encourages each one of us to believe in ourselves, to follow our dreams and to achieve our full potential while at the same time generously sharing.
In short, American Sunshine is a visionary work – providing a timeless guide to a positive future both for our country and for each and every one of us as individual Americans.
About Author Jay Lucas –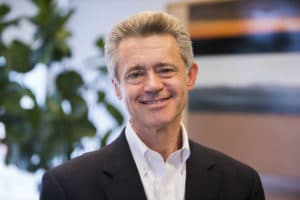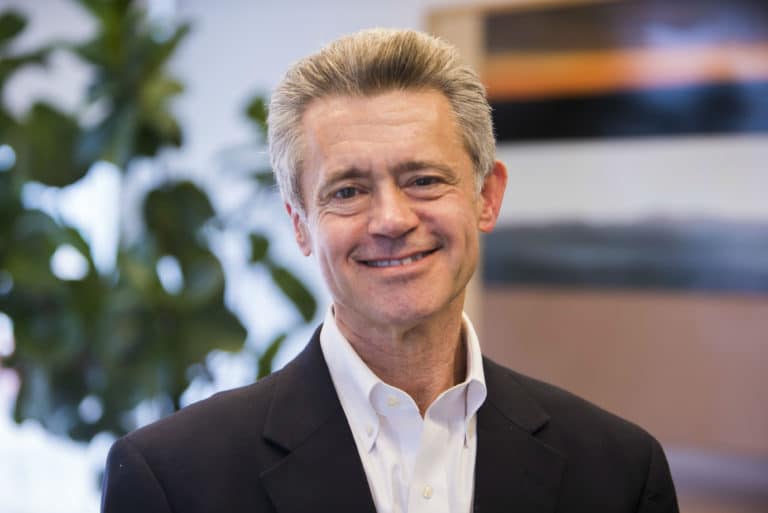 Mr. Jay Lucas serves as Chairman and Managing Partner of The Lucas Group, a strategy consulting firm that he founded in 1991, focused on the specialized needs of private equity investors and their portfolio companies.
He is a strong supporter of our veterans, leading the effort in New Hampshire for 'Children of the Fallen Patriots' – an organization devoted to making sure that every child who loses a parent in active military service can have their education paid for all the way through college. Thus far, Fallen Patriots has helped more than 700 surviving military children pay for their education.
Jay earned his MBA from Harvard Business School, a Law degree from Harvard Law School, and a BA from Yale University. He attended Oxford University as a Marshall Scholar where he studied International Relations and Military History.
Order a copy of the book by clicking below:
American Sunshine: Rays of Hope and Opportunity
Connect with Jay on Facebook:
https://www.facebook.com/jaylucasofficial
Follow Jay at: