Author Loral Langemeier & Kyle Boeckman release the new book
Make Your Kids Millionaires
FOR IMMEDIATE RELEASE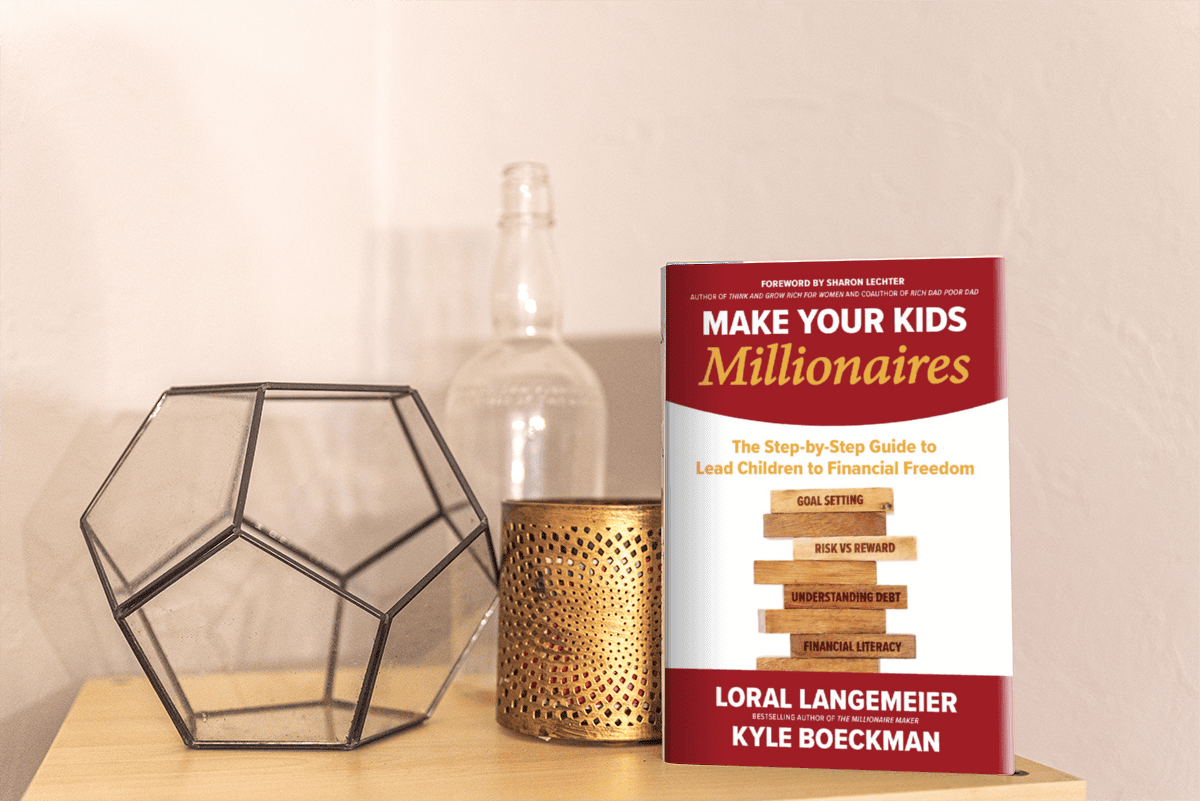 Reno, NV– Friday, March 4, 2022 – Author Loral Langemeier and Kyle Boeckman have released their new book for pre-order. Make Your Kids Millionaires: The Step-by-Step Guide to Lead Children to Financial Freedom The book is being released along with an NFT Project The Millionaire Lions.
What's an NFT you ask? Think cryptocurrency, but for digital goods. The most accessible definition we've found to explain NFTs comes from Forbes: "An NFT is simply a record of who owns a unique piece of digital content. That content can be anything from art, music, graphics, tweets, memes, games — you name it. If it's digital and it was created, it can be an NFT. It's 'non-fungible" because it can't be readily exchanged for a similar good at a similar price."

This is one of the first book releases of it's kind, we've bundled an NFT along with a printed book. When you pre-order bulk copies of the book, you can receive an NFT. Along with the NFT you also receive more value with Loral's Digital Training Courses and a ticket to her new Event – The Generation of Wealth Conference (Gen W Con).
Join the Millionaire Maker Community! Pre-order Make Your Kids Millionaires Today.
Your exclusive NFT ASSET will be yours to own, keep, or resell! Click here to learn more.
ABOUT THE BOOK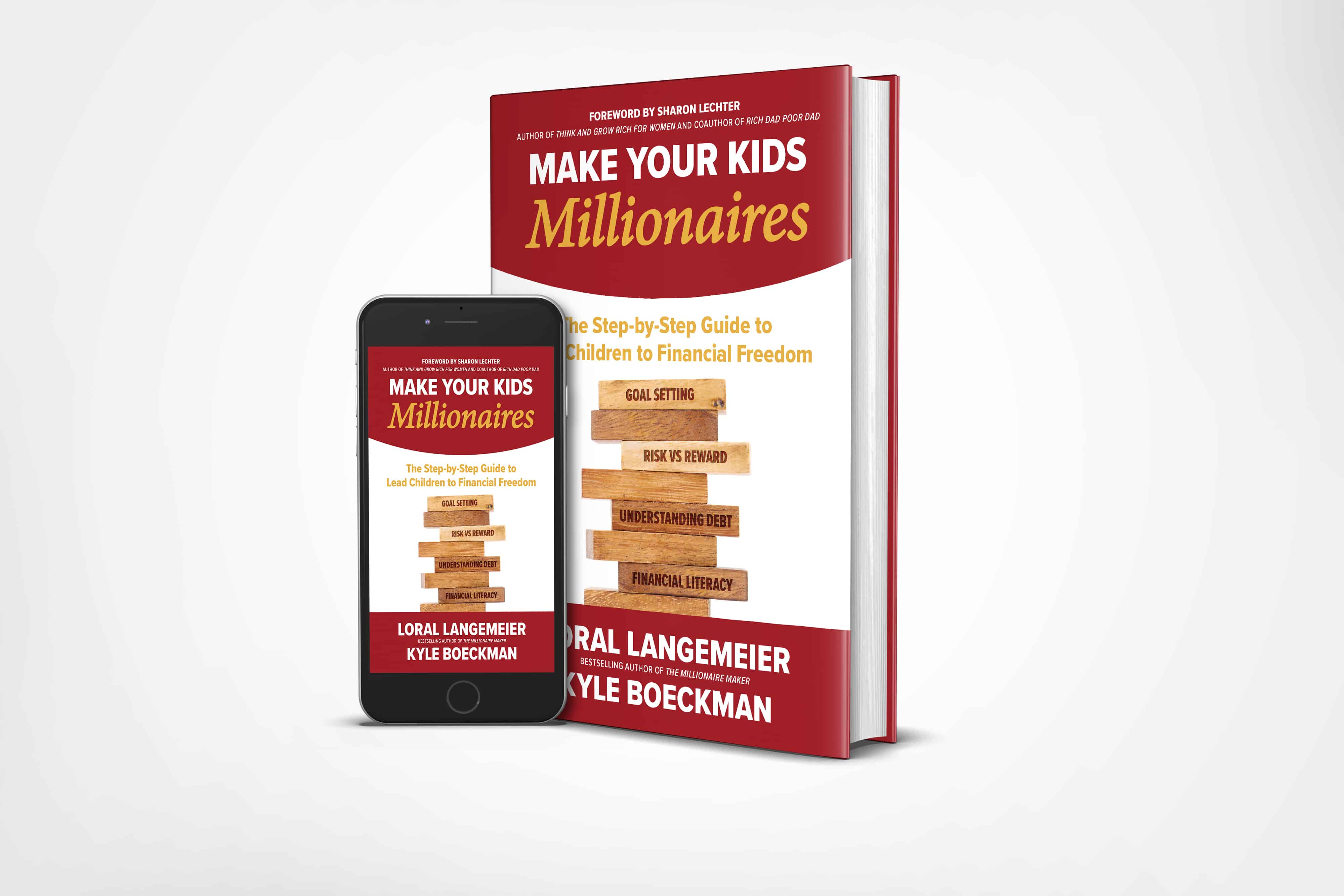 Vastly improve your child's potential for becoming a millionaire by building their financial foundation and literacy―starting at infancy. National bestselling author Loral Langemeier and coauthor Kyle Boeckman have been proving for years that it's possible to raise kids who are smart about money―and that ultimate success is practically guaranteed if it's done thoughtfully and consistently. Make Your Kids Millionaires lays out the authors' winning approach in an engaging and hands-on way.
You'll learn how to foster in your children a foundation of financial curiosity and create a family culture where everyone is comfortable with the topic of money. Packed with activities, exercises, and guided conversations tailored to specific age brackets from birth to 18+, this unique resource is organized into two parts: Part one helps you build this financial knowledge you need to teach your kids the basics; part two is broken down into chapters that are age-based, with sections within each chapter covering different financial topics. Age-specific topics and lessons include:
Establishing Money Goals

Setting Up a Bank Account

Interest Makes Your Money Work for You

Supply and Demand

Assets Versus Liabilities

Good Debt Versus Bad Debt

Challenging Our Comfort Zones

Balance Sheets and Income Statements

Buying a Car

Insurance

Starting a Business

Student Loans
You'll learn how to set your children up for success through the use of Roth IRAs, savings accounts, tax-advantaged college savings accounts, and trusts. Make Your Kids Millionaires delivers the information, insights, and tools for teaching your children to be financially literate, for driving a lifetime of financial learning, and for accelerating your child's flight to financial freedom. 
ABOUT THE AUTHORS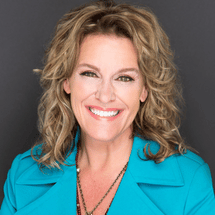 Loral Langemeier is a money expert, sought after speaker, entrepreneurial thought leader, and best-selling author of five books who is on a relentless mission to change the conversation about money and empower people around the world to become millionaires. The CEO and Founder of Live Out Loud, Inc. – a multinational organization — Loral shares her best advice without hesitation or apology. What sets her apart from other wealth experts is her innate ability to hone in on the skills and talents of everyday people to inspire them to generate wealth.
She has created, nurtured, and perfected a 3-5 year strategy to make millions for the "Average Jill and Joe." To date, the company has served thousands of individuals worldwide and created hundreds of millionaires through wealth building education keynotes, workshops, products, events, programs, and coaching services. Luminaries including Bob Proctor, John Gray, Jay Conrad Levinson, and Michael Gerber are powerful champions of her work. T. Harv Ecker says, "Loral Langemeier's investment strategies make millionaires – and the best thing is that anyone can use them."
Loral's straight talk electrifies audiences and inspires powerful action from live stages and television programs ranging from CNN, CNBC, The Street TV, Fox News Channel, Fox Business Channel-America's Nightly Scoreboard, The Dr. Phil Show and The View. She is a regular guest-host on The Circle in Australia and has been featured in articles in USA Today, The Wall Street Journal, The New York Times, Forbes Magazine and was the breakout star in the film The Secret. With unquestionable candor, she is quick to speak truth that leaves no doubt about her point of view.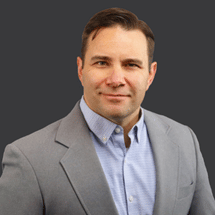 Kyle Boeckman is an expert on financial freedom. Financial freedom isn't the same as financial security. Financial freedom means you have enough passive income to cover all your future expenses and never have to work again if you don't want to. It's about thriving, not just surviving. Kyle isn't an expert on financial freedom because of some degree on a wall or a fancy title. He's an expert because he's lived it and achieved it. Despite starting with nothing and never having a large income, Kyle was able to reach financial freedom by age 43 and leave the work force forever. 
Kyle retired from the United States Air Force as a Lieutenant Colonel after spending 25 years leading and instructing young people as an officer, fighter pilot, and for over 15 years, an instructor pilot. Kyle's air force career started when he received a congressional nomination to attend the United States Air Force Academy. During Kyle's time in the air force, he was able to travel the globe, lead and supervise nearly a thousand service members and civilians from four branches, manage three different projects worth over $100 million dollars on three different continents, fly $12 million dollar fighter jets, and instruct over a thousand young students from 8 countries to do the same – all before the age of 40.
Kyle's journey to self-made millionaire status by age 37 and complete financial freedom by age 43 is living proof that reaching financial freedom doesn't take an incredibly high income or any version of being born with a silver spoon. Reaching financial freedom was such a gratifying, liberating, and revitalizing experience for Kyle that he knew he had to spread the word and share his secrets for reaching financial freedom with others. Kyle now uses his background in leadership, flying, teaching, investing, and psychology to teach people all over the world his strategies for reaching prosperity at an early age. 
Kyle's program, Flight To Financial Freedom, involves leading people down their own flight path to the wealth they desire and deserve. He uses his experience as a fighter pilot and flight instructor to teach systems similar to the ones the United States Air Force has been employing for over 60 years. His recent book, Make Your Kids Millionaires, draws from his own experience raising two future millionaires and adds his own unique brand of instruction to help parents teach their own children how to reach financial freedom. Kyle is confident his program, book, and instruction can provide everything you and your family need to be financially literate and accelerating in your own Flight To Financial Freedom and millionaire status. Step into the cockpit and get ready for takeoff!
Vastly improve your child's potential for becoming a millionaire by building their financial foundation and literacy―starting at infancy. Pre-Order the Book today and join the Millionaire Maker Community! Pre-order Make Your Kids Millionaires by clicking here.
Your exclusive NFT ASSET will be yours to own, keep, or resell! Click here to learn more.