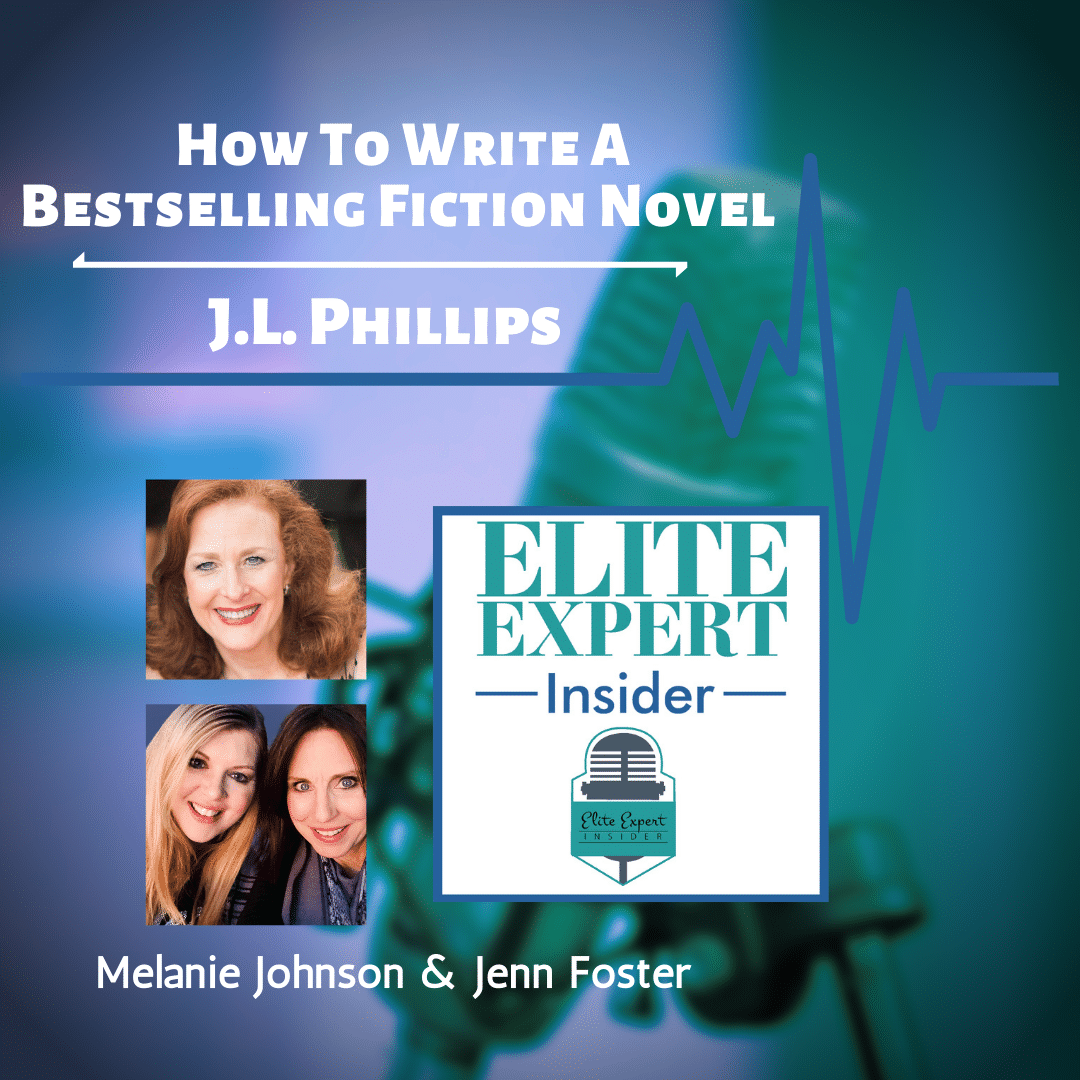 Jenn Foster and Melanie Johnson interview Kate Frank. You have a book trapped inside YOU and it is screaming to be let out. You think about what your book would say almost every day. When you look at available books on your subject matter, you know you have something more to add to the current knowledge.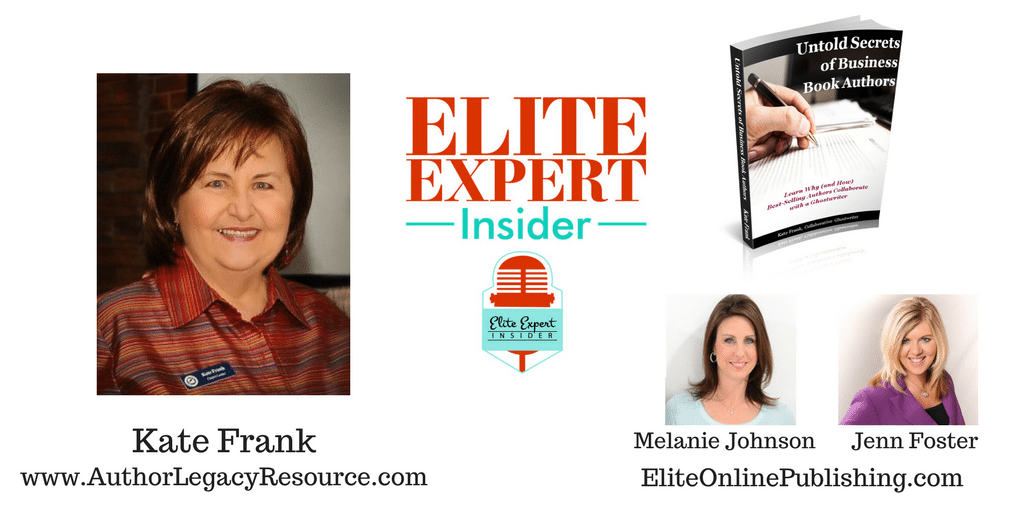 Yet you hesitate to venture into the unknown world of book authoring and publishing. You are an expert in your industry, but the business of creating a published book is completely different. You yearn to release your wisdom into the world and watch people and profits grow. You wonder where you would even start. You have an advocate, ghostwriter, rewrite copywriter and publishing connection ready to help make your dreams come true. Meet Kate Frank.  Contact her to help you write your book today.
Email Kate at Kate@KateWritesRight.com.
Watch the PODCAST NOW on Apple Podcast or Stitcher Radio.


Or visit our PODCAST on our website.
For more information about Kate, visit http://www.authorlegacyresource.com
Read more and listen to the Podcast! 🙂 Watch the PODCAST NOW on Apple Podcast or Stitcher Radio.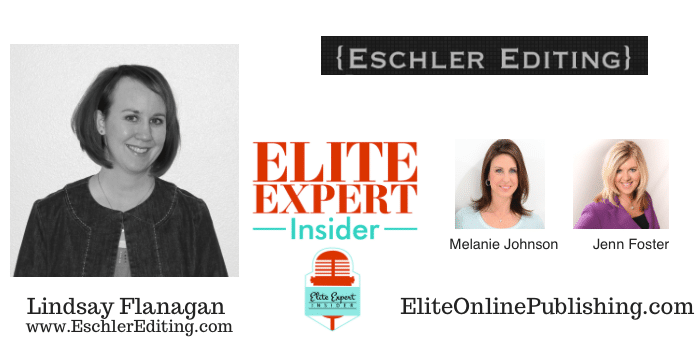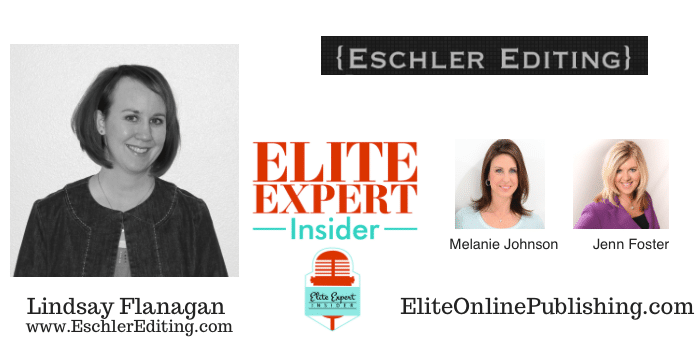 We are proud to announce the new podcast interview with Book Editing & Writing Expert, Lindsay Flanagan. Melanie Johnson & Jenn Foster interview Lindsay Flanagan from Eschler Editing.  Freelance editing to help you self publish your book.  Fiction manuscripts, letters, blog articles, coaching, writing, social media and editing.  Lindsay will answer the question – What is the difference between good editing and bad editing?  When Hiring an editor you need to look for different types of editing…. content editing, line editing, copy editing, grammar editing.  You need to find an editor that has read a lot of books.  When editing – the editor looks for a hook, to see if it will compel the reader to read more and turn more pages. Listen to the podcast on iTunes, Stitcher or YouTube.
We love to hear from you – Leave a comment or question.
ELITE EXPERT Insider  is a weekly podcast that educates, inspires and motivates entrepreneurs, innovators and growth seekers. Hosts Melanie Johnson and Jenn Foster, owners of Elite Online Publishing, will bring you conversations from business, personal development to health and fitness. They will chat with special guests, industry leaders, authors, business and marketing experts and just darn interesting people.  It's the show that will up your game!
Lindsay Flanagan is an editor, YA and MG writer, poet, and a mommy of two brilliant and beautiful girls. She is in love with words, whether she is reading them, writing them, or listening to them in a song. Music is her greatest inspiration in writing–it makes her ink flow. Her playlist includes A Silent Film, The Gaslight Anthem and The Horrible Crowes, American Authors, Royal Teeth, The Script, Imagine Dragons, Bastille, Midnight Cinema/Thriving Ivory, and The Young Wild. She will always be inspired by Rob Thomas.
To learn more about Lindsay go to : www.EschlerEditing.com
Lindsay's Poetry – http://www.lulu.com/shop/select-authors/the-penmen-review-volume-1/paperback/product-21358933.html
Lindsay's Blog: www.thecalligraphersink.com
Save
Save