Writing and Publishing a Press Release
Now that you've published your book, you'll want to push that buzz you've already begun with the media in the form of a press release. To read more on the power of press releases and networking, read our blog linked here.
When writing an effective book press release, you need to first know your target audience. Secondly, nail the captivating headline and subline, followed by information about the book (book description, author bio), and contact information. Last but certainly not least, you need to get your press release to the right media sources and journalists.
STEP 1 – Identify Your Audience
No matter the type of press release you're writing, make sure you're writing something that will be relatable to the audience. In this knowledge, you'll be able to customize the content and tone of your press release in a way that grabs their attention and will also help your distribution in the end.
STEP 2 – Format Your Press Release
To set up the correct press release format, it's encouraged to use Times New Roman, 12pt. If you use wild or outlandish, even "branded" fonts, your press lease may get overlooked, contrary to popular belief! Break up your body into smaller paragraphs so it's easy to read at a glance. At Elite Online Publishing, we give our clients two versions: one with images and one without, for different uses.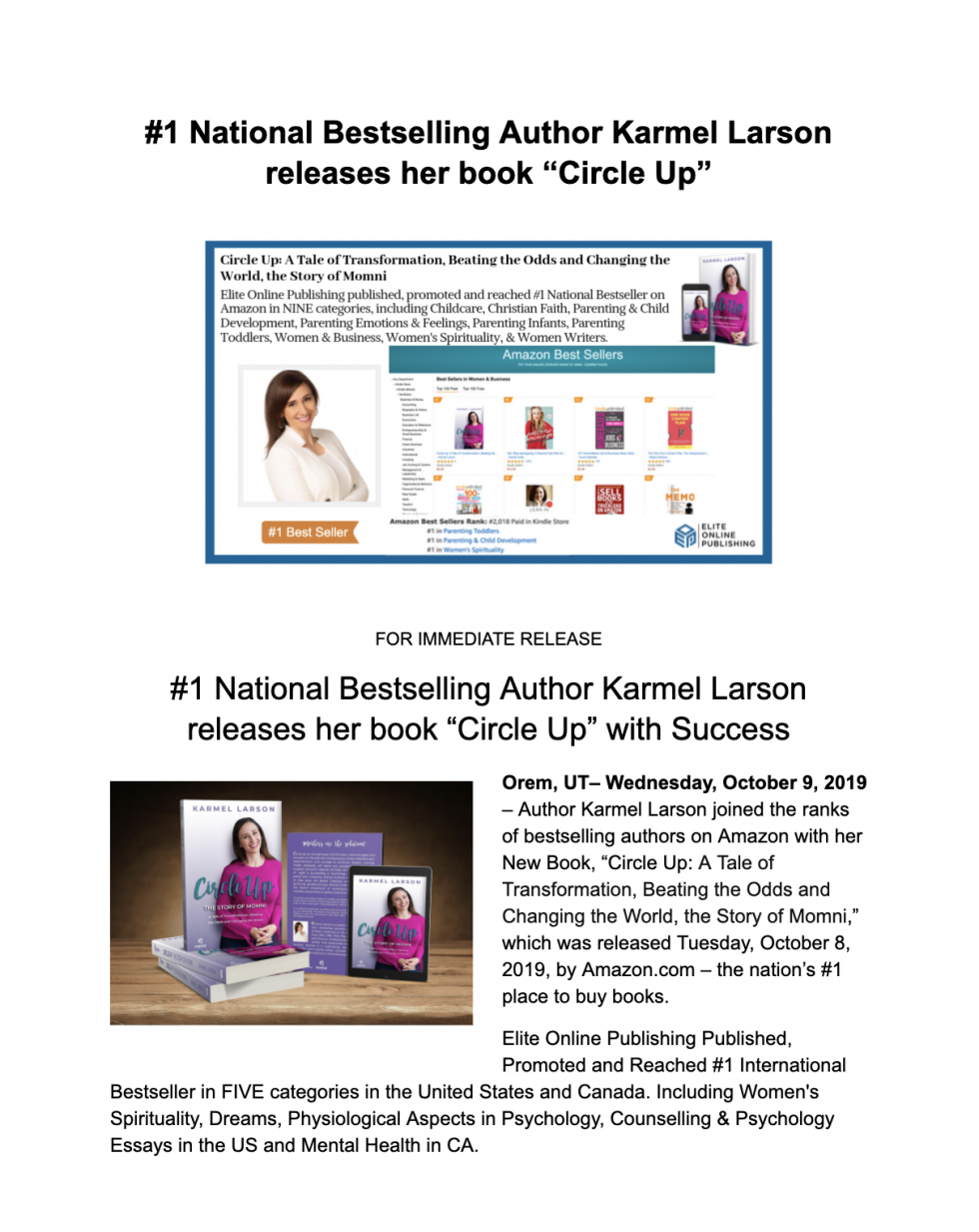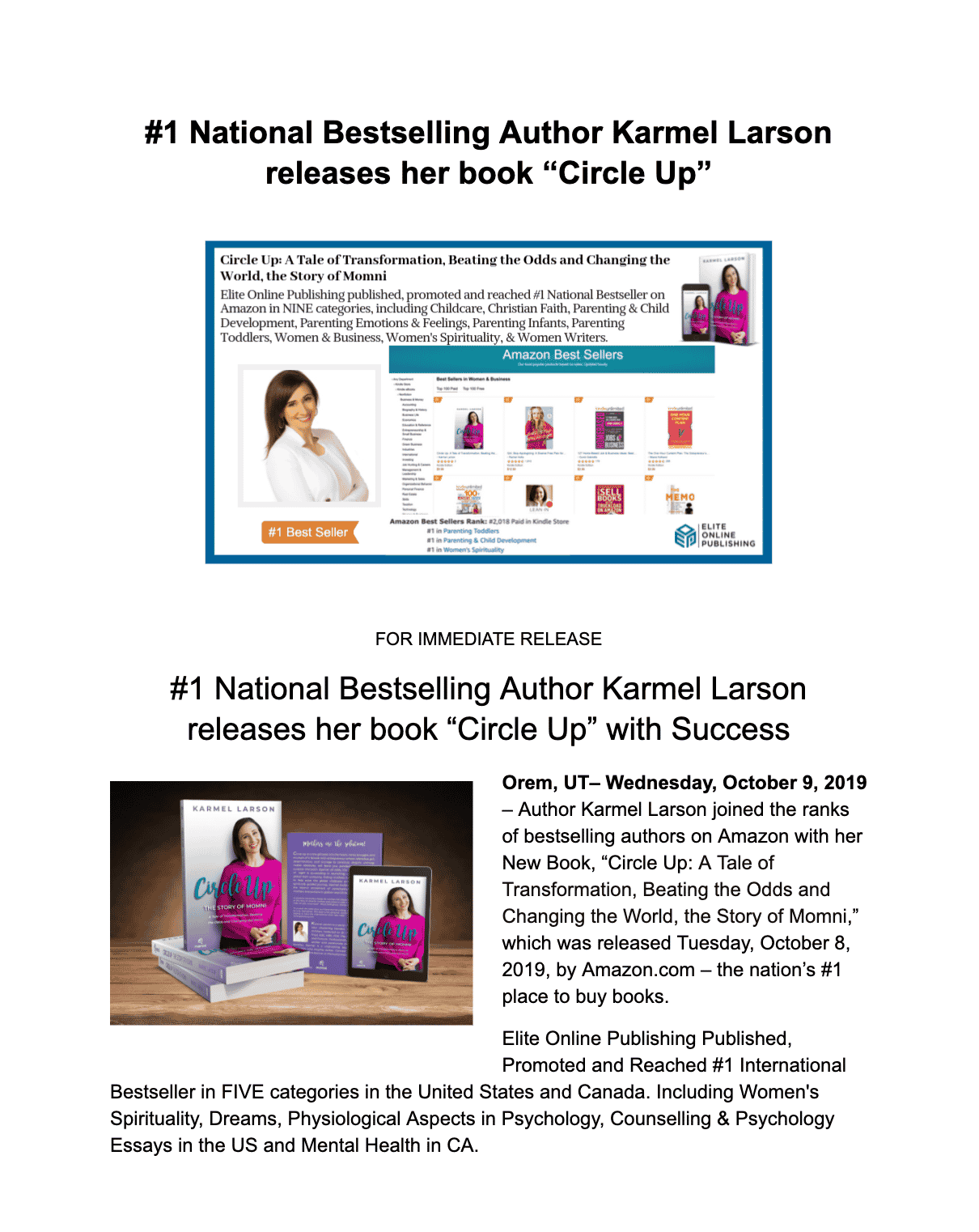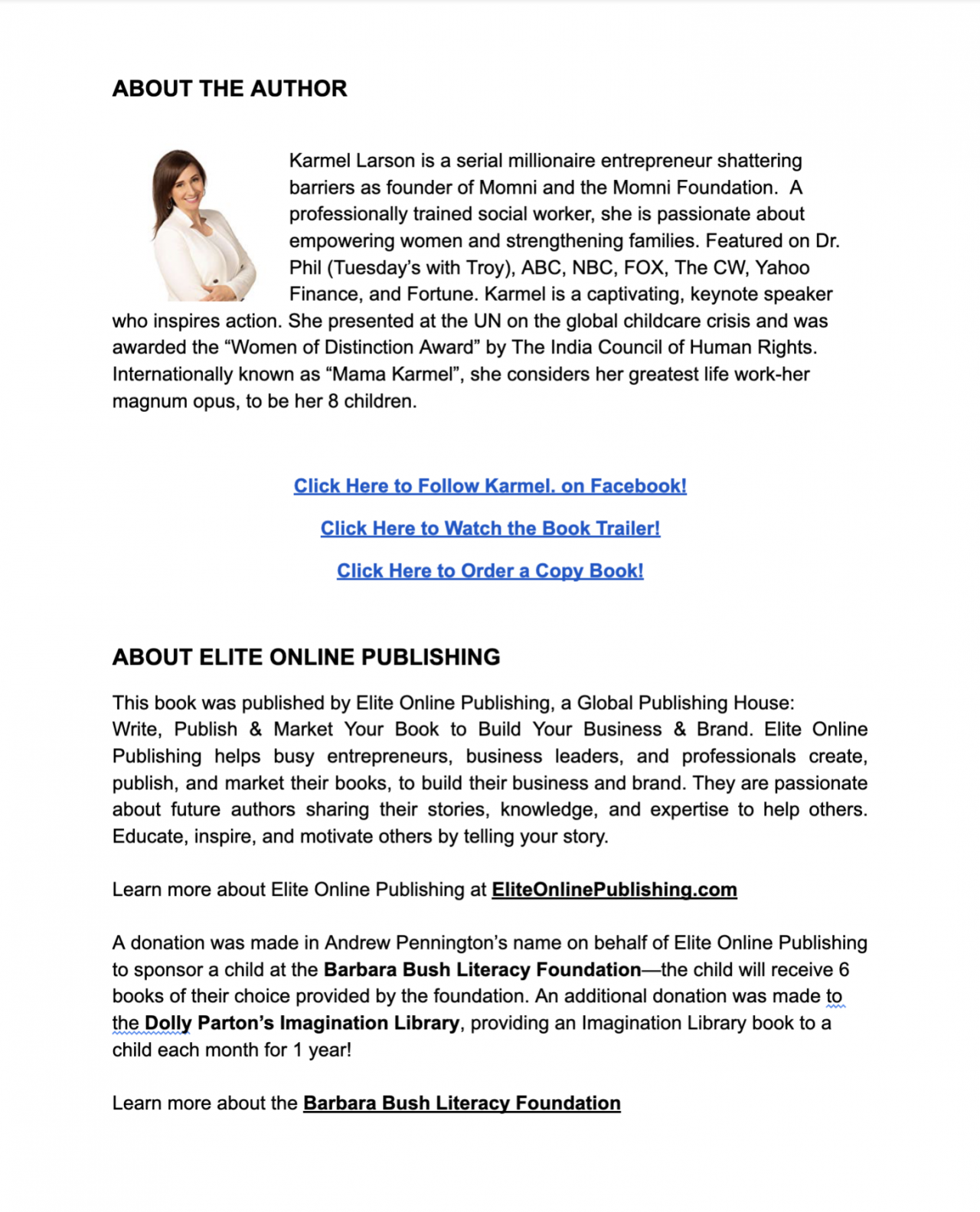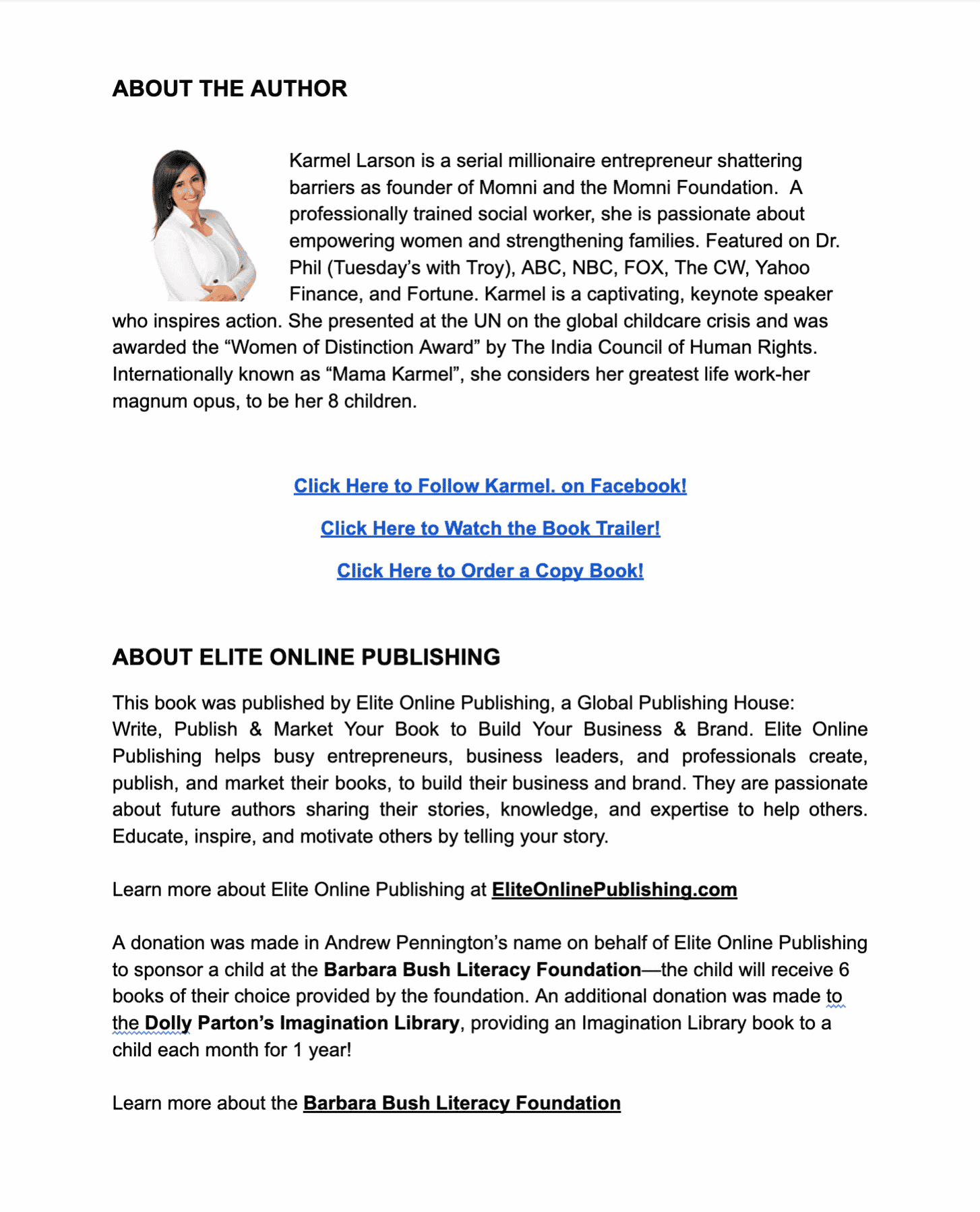 STEP 3 – Craft a Catchy and Clear Headline
This is built to be the most captivating, eye-catching part of the press release. Generally, it should be 5-10 words max, or 65 to 80 characters in length. You can tie the headline to a trending topic, include awards or impressive accolades, or pique the reader's interest with sensational wording.
STEP 4 – Write the Body of Your Press Release
Always begin your press release with the date and city you want the publication to be associated with, or that it originated in. The media will be looking for this when they publish it! You'll also want to make sure you answer the "who, what, when, where, and why". Usually, the book description and author bio cover most of these key questions, but it's always best to double check.
STEP 5 – Include Your Boilerplate / Author Bio
This should include your background that supports the book, possibly the book's success (i.e. how many copies already sold), links to positive and impressive reviews, social media links, and any other resources and contact information you may want to provide (i.e. an email address or p.o. box)
Distributing Your Press Release
Now that you feel confident about your press release, you can begin the process of putting it out to media outlets. This is arguably the most important part of public relations: Getting people aware, and hopefully then chatting about your book on their own accord! The following are some ways to distribute your book press release:
Reach out directly to media contacts. Start making a list (spreadsheet is advised) of journalists and media outlets.

Find a press release distribution service.

Post it on your own blog and website, studying SEO tags!

Distribute your press release on other social media networks. No form of social media is off limits. Post the information in a creative way, and lead them back to the blog where the formal press release can be found!
Here are some Press Release Distribution Service sites to get you started: