In a groundbreaking move that is set to redefine the landscape of audiobook production, Amazon Kindle Direct Publishing (KDP) has unveiled a beta program in the United States. The program enables authors to easily turn their eBooks into audiobooks. This signals a new era for authors seeking to turn their ebooks into captivating audiobooks. Amazon's new innovative program, fueled by AI Voices, will help reduce the production costs of audiobooks. Read on to discover more about this exciting new program!
1. Benefits of Audiobooks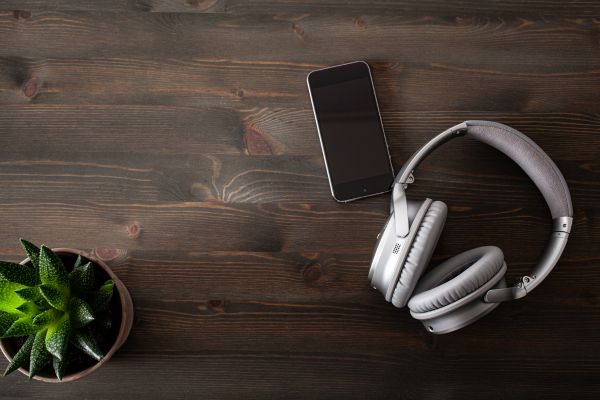 Audiobooks have become an integral part of the literary experience, offering readers a dynamic and immersive way to engage with content. This means it's more accessible to those who might not be able to engage with the content otherwise. Authors who have audiobook versions of their books can reach various new audiences. However, the process of creating an audiobook is long, and not all authors have access to the resources required to make an audiobook, This is why Amazon has introduced a new beta program for audiobooks.

2. Amazon Kindle Direct Publishing Beta Audiobook Program
Amazon Kindle Direct Publishing is taking a giant leap forward by introducing a revolutionary beta program for audiobook creation. This program leverages virtual voice narration and synthetic speech technology to convert eligible ebooks into high-quality audiobooks.
3. Program Details for Authors
Authors participating in the beta program will select one of their eligible ebooks on Kindle Direct Publishing to transform into an audiobook. With a user-friendly interface, authors can then sample various virtual voices, preview, and customize their audiobook, tailoring it to their unique vision. This process is all done through Amazon's platform for users in the United States. As they improve the technology, Amazon plans to expand the program to other countries. 
4. The Process of Creating an Audiobook Through the Beta Program
Amazon has streamlined the process for authors. They can set a list price for their audiobook between $3.99 and $14.99 on the platform. This provides authors with control over their work's value. Notably, authors will receive a 40% royalty, ensuring a fair compensation model.
5. How Much Can Authors Earn From the Program
This groundbreaking initiative by Amazon Kindle Direct Publishing offers a unique opportunity for cost savings. In the past, authors faced significant expenses when hiring professional narrators, voice talent, and engineers for audiobook production. However, thanks to the beta program's use of AI technology, authors can now create captivating audiobooks at a fraction of the usual cost.
6. Quick Availability of Audiobooks on Audible
Following publication, audiobooks will be live within a mere 72 hours, making them swiftly available where Audible titles are sold. This quick availability will be incredibly valuable to authors looking to expand their audiences.
Amazon KDP assures that audiobooks created through the program will be included in the Audible Plus catalog. This makes them eligible for a share of the KDP Select Global Fund. Customers can easily identify audiobooks created by virtual voice, and as with any audiobook, they can enjoy listening to samples before making a purchase.
For authors eager to navigate the exciting terrain of self-publishing with Amazon and achieve Bestseller Status, Elite Online Publishing stands as the ultimate guide. Join now to gain invaluable insights and expert support throughout your publishing journey. Embrace the future of publishing with Amazon KDP's Audiobook Beta Program, and let your words resonate with audiences in new and innovative ways.